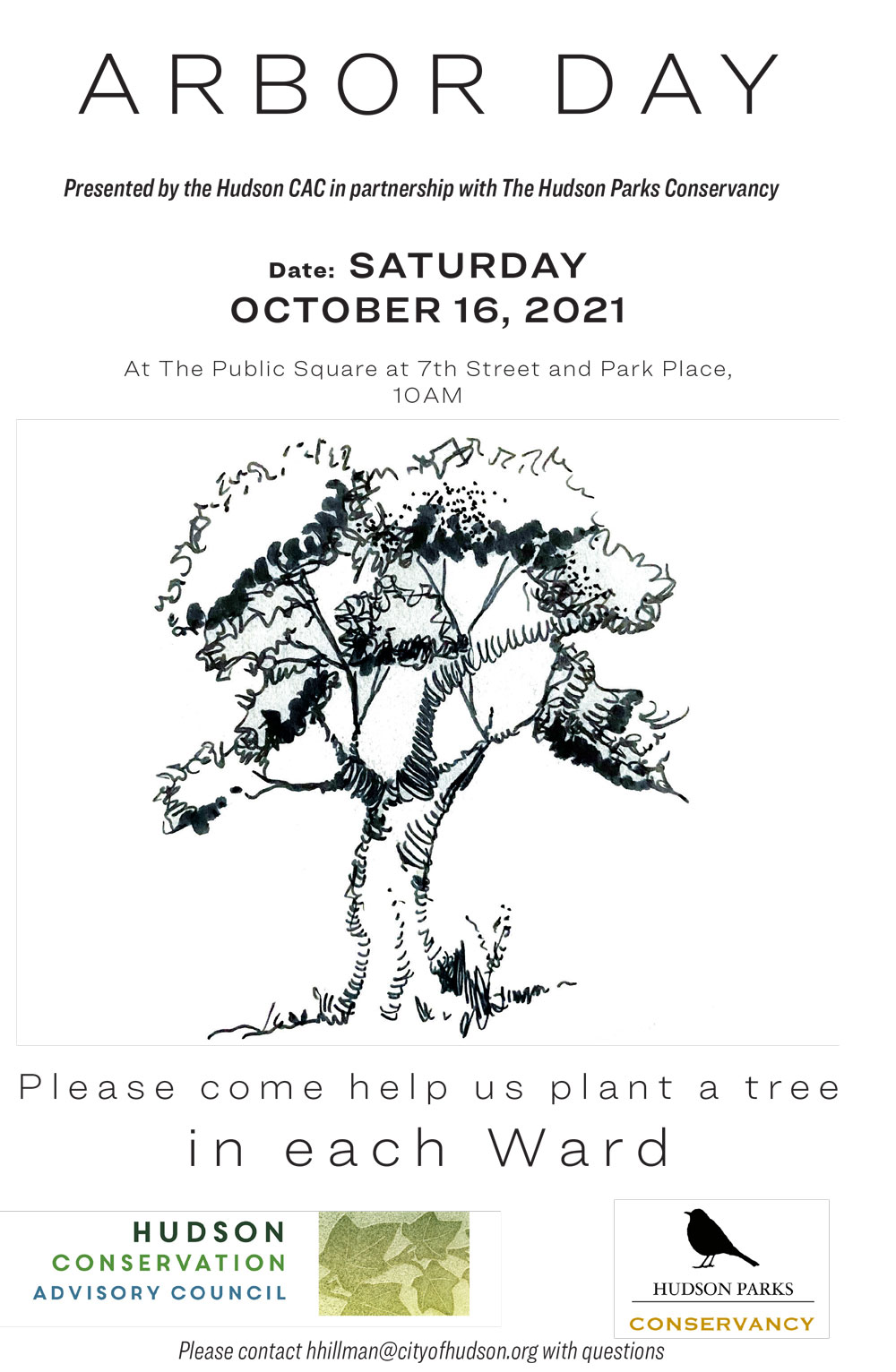 Arbor Day 2021
The Hudson CAC is an all-volunteer Advisory Council to the Hudson Common Council on Conservation and Environmental issues.
Your donation will help us purchase and plant one street tree in each of the five Hudson Wards on Hudson's First annual Arbor Day celebration Saturday October 16th and 10 AM.
Donations are tax deductible and will be processed through the Hudson Development Corporation (HDC), if writing a check please make it payable HDC and write "Arbor Day" in the memo field.
Please make a contribution today!
Click here.
Thank you!