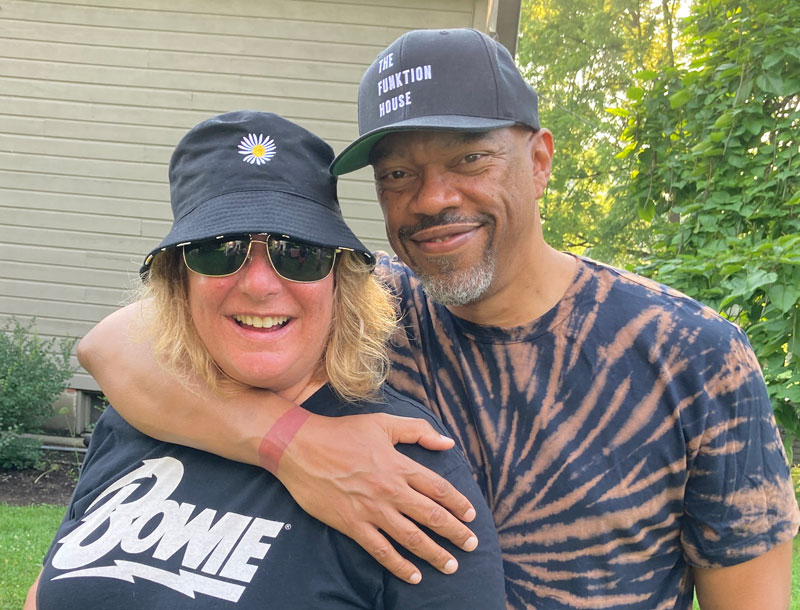 Event Organizer Joanna Virello and DJ Tedd Patterson
Hillsdale, NY
Move over, Kerhonkson. What else do you got, Hudson? Watch out, here comes Hillsdale!
Barn 54 at Taconic Ridge Farm, organized by the fabulous Joanna Virello, (@grillsdaleny) pushed Hillsdale's 'gays-per-capita' through the roof making it the queerest space in the Hudson Valley. DJ Mike D started the afternoon at 4pm playing classic disco, followed by a performance by queer farmers, and then everyone got on the dance floor for DJ Tedd Patterson.
Not only is Joanna Virello a fabulous event organizer, but she just won the primary for Hillsdale town board! Virello says, "Hillsdale is a dynamic community, filled with talented, interesting, and just extremely friendly people."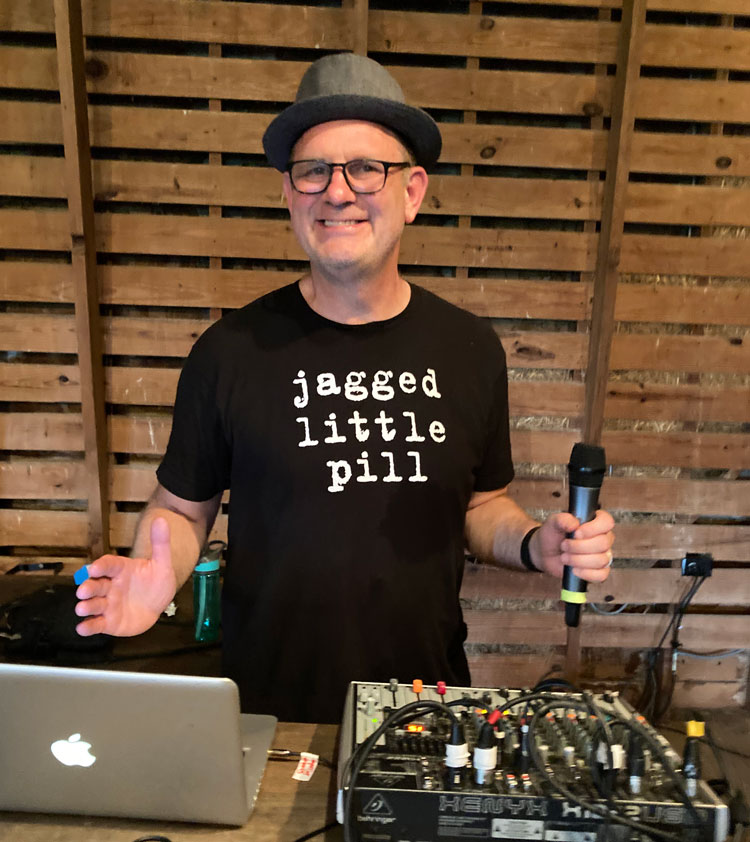 DJ Mike D, or Michael Dvorchak, of the Columbia County Democratic Committee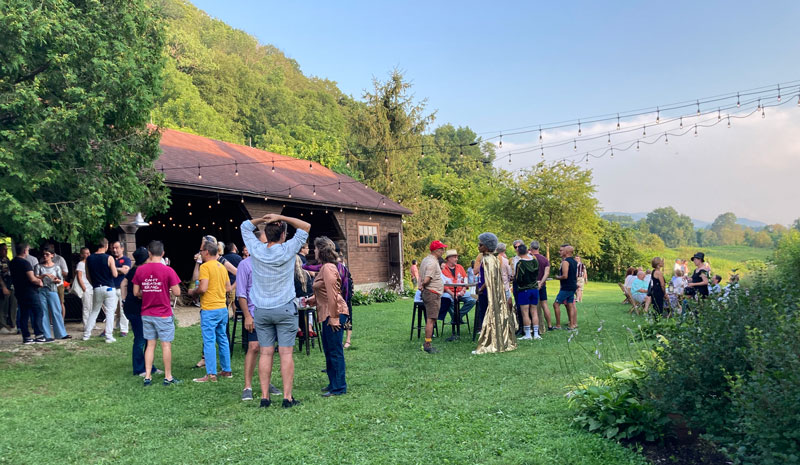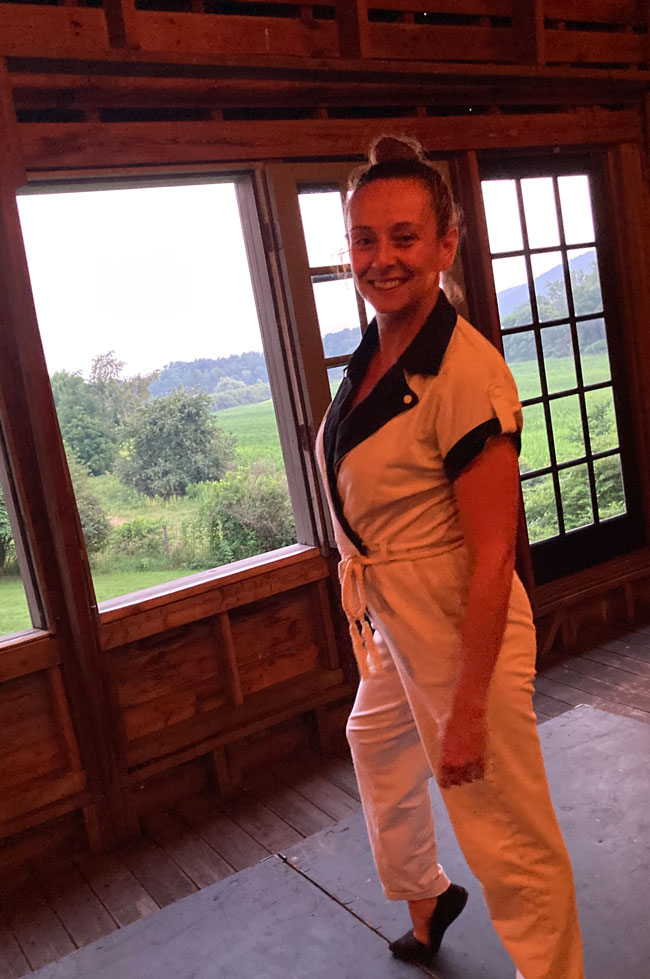 The view from the dancefloor was breathtaking!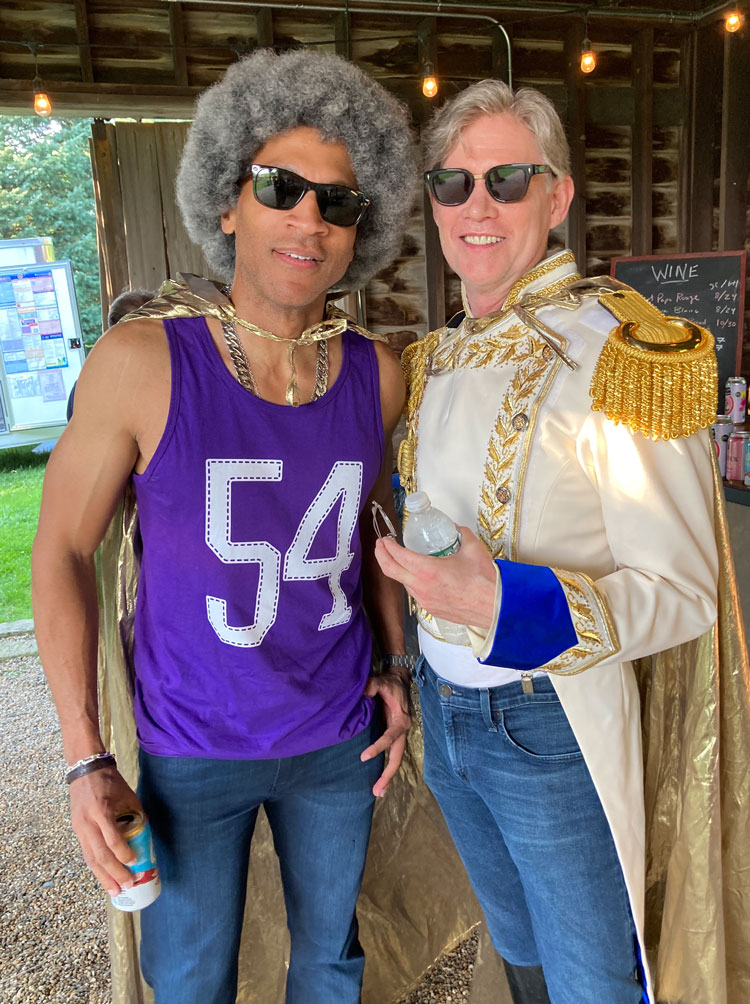 These two told me they dress like this every day.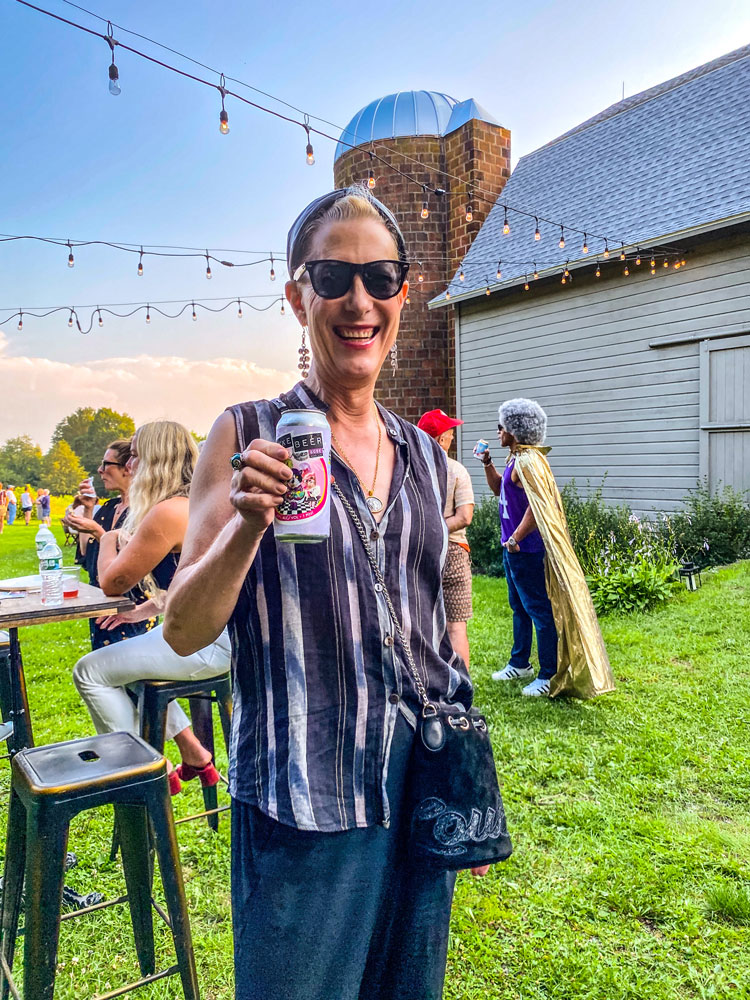 Justin Vivian Bond enjoying "Dyke" Beer
Photo credit: Joanna Virello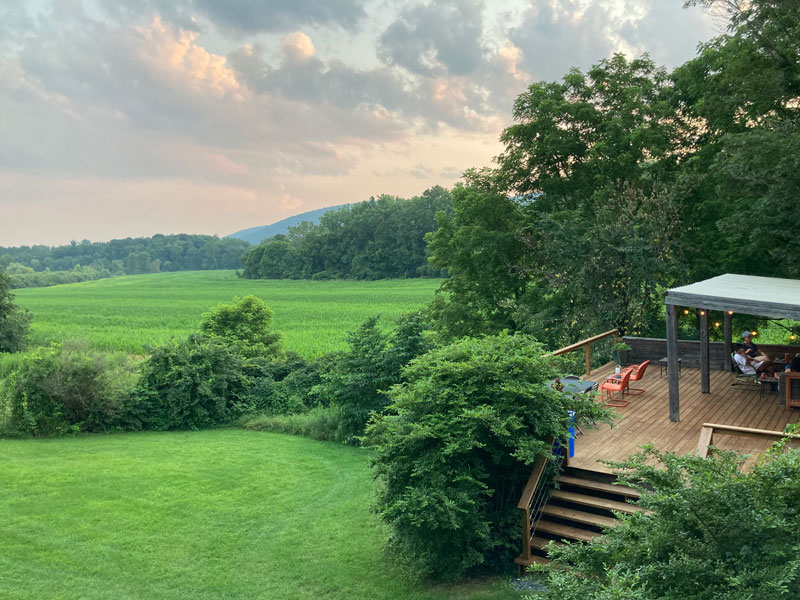 So pretty, it could be a postcard. Does anyone still send postcards?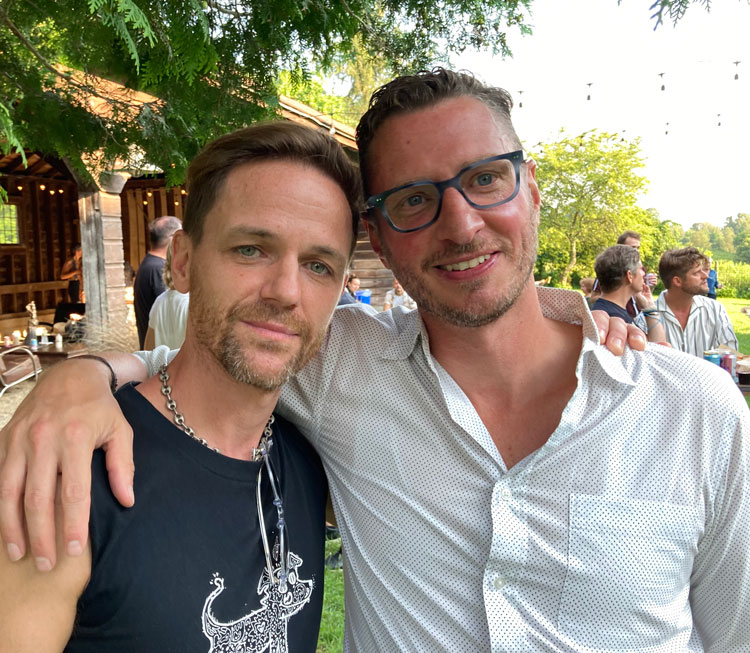 Musician Garrin Benfield and husband Jason Durant. Jason is also on the Columbia County Democratic Committee.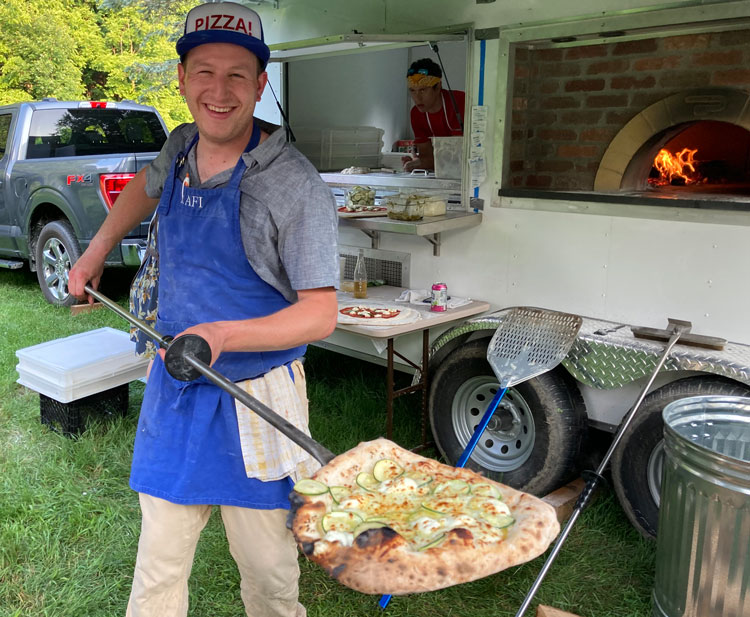 There was dancing, wine and beer, drag, corn-hole, and PIZZA from Hilltown Hot Pies. They brought their brick oven food trailer! What more do you need for a party?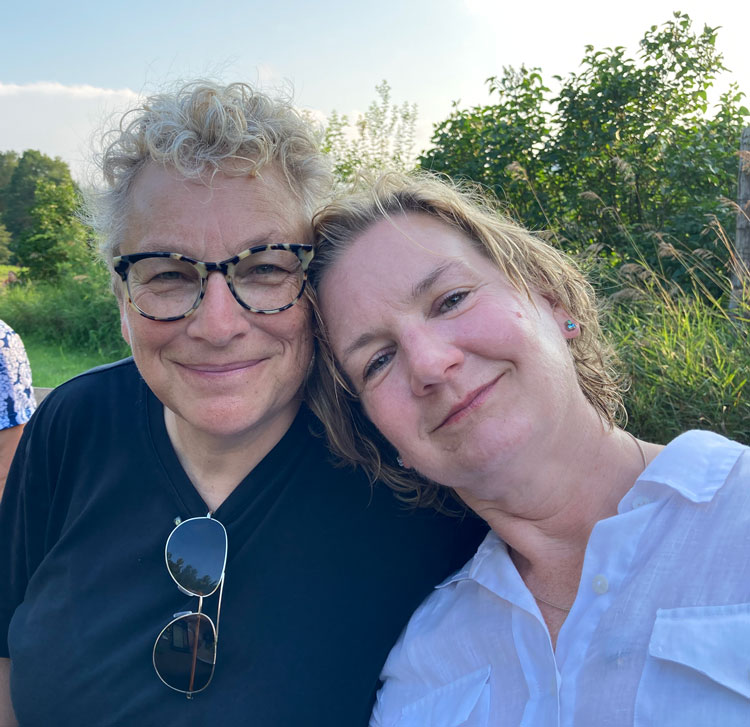 Linda Akerman and wife Brenda Shufelt. Brenda is currently running for Claverack Town Board.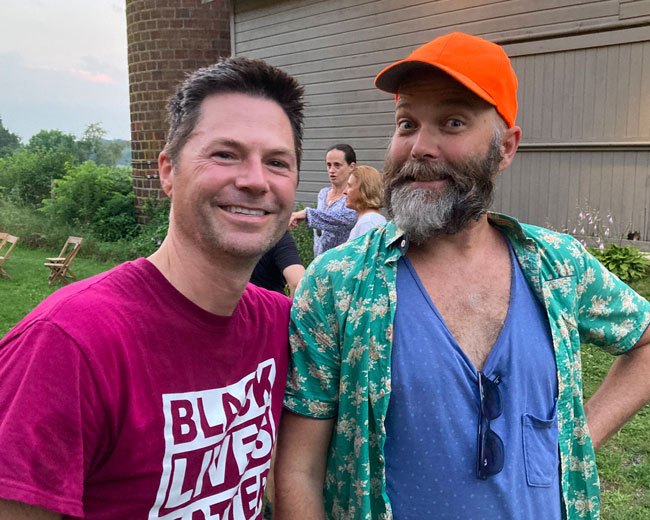 Tod Wohlfarth and friend, Taylor Mac.
Tod is ALSO on the Columbia County Democratic Committee.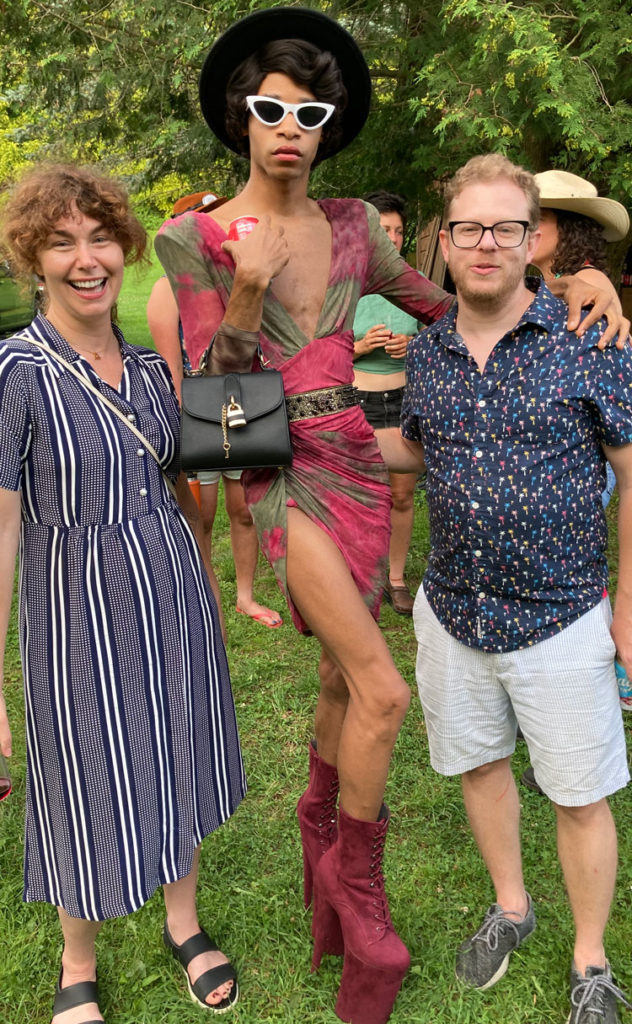 Adreanna Limbach, Vemilo Evergreen, and Lodro Rinzler
Vemilo SHOULD be running for office!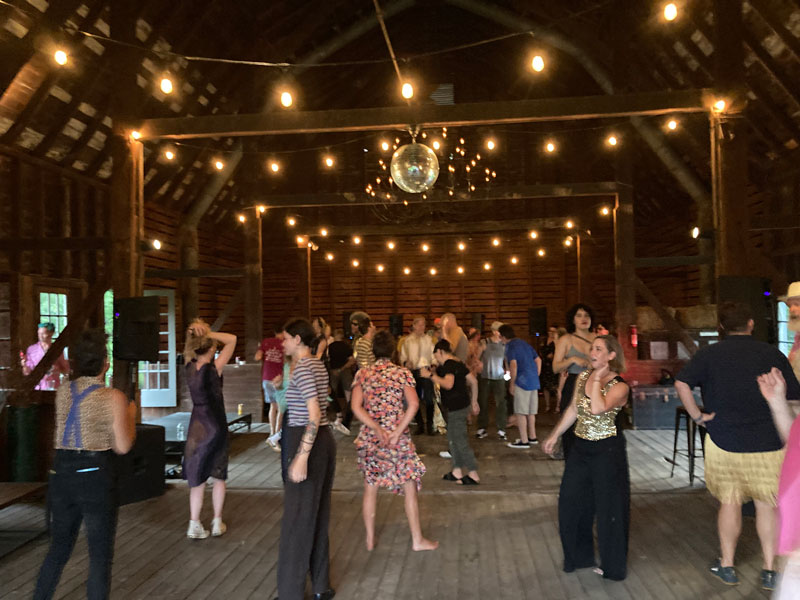 If you were not able to make it to this event, fear not. Stay tuned for GRILLSDALE on the Saturday and Sunday of Labor Day weekend. Check GRILLSDALENY on Instagram, or this blog. Hello.
Biscuit from Superior Sounds!