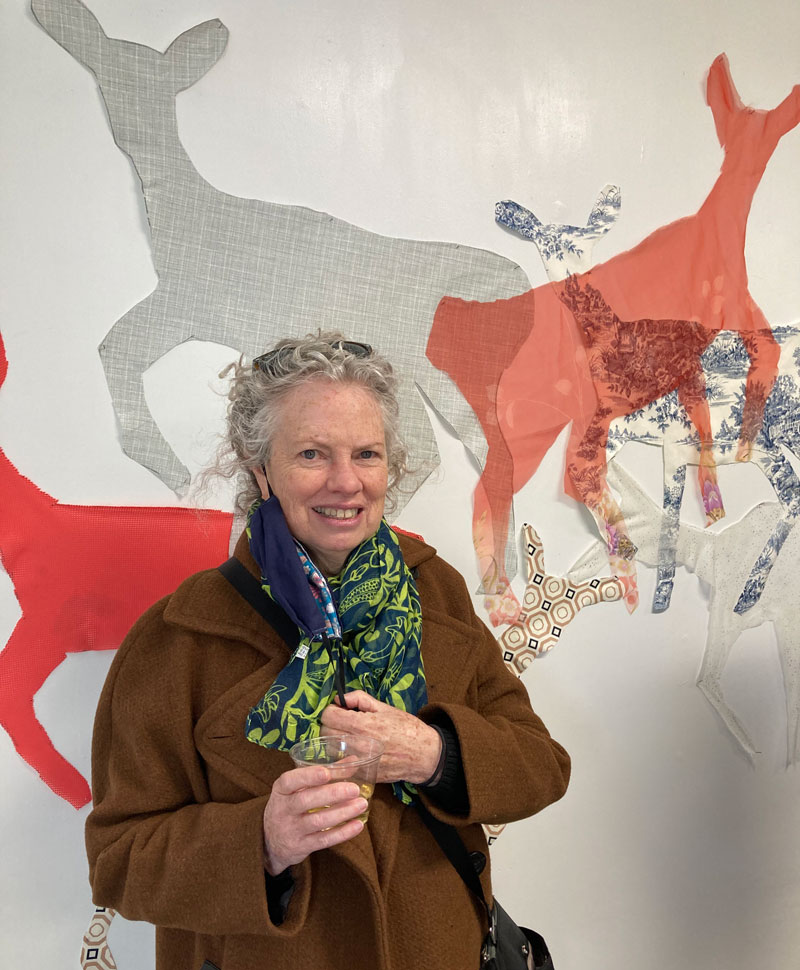 Artist Mary McFerran in front of her collage, "Deer Silhouettes", assorted textiles.
Window on Hudson's latest exhibition, for the month of May, is Mary McFerran's textiles, all of the work produced during the pandemic. Textile artwork in the past has been perceived as a craft, and not necessarily fine art, however Mary McFerran's artwork is challenging those definitions.
Ms. McFerran lives in nearby Croton-on-Hudson, where she spent time during the pandemic looking outside into her backyard. She noticed that the animals are more bold – a groundhog rubbed noses with her dog.
Her animal-inspired artwork is on view until the end of the month at Window on Hudson. Click here for more details.