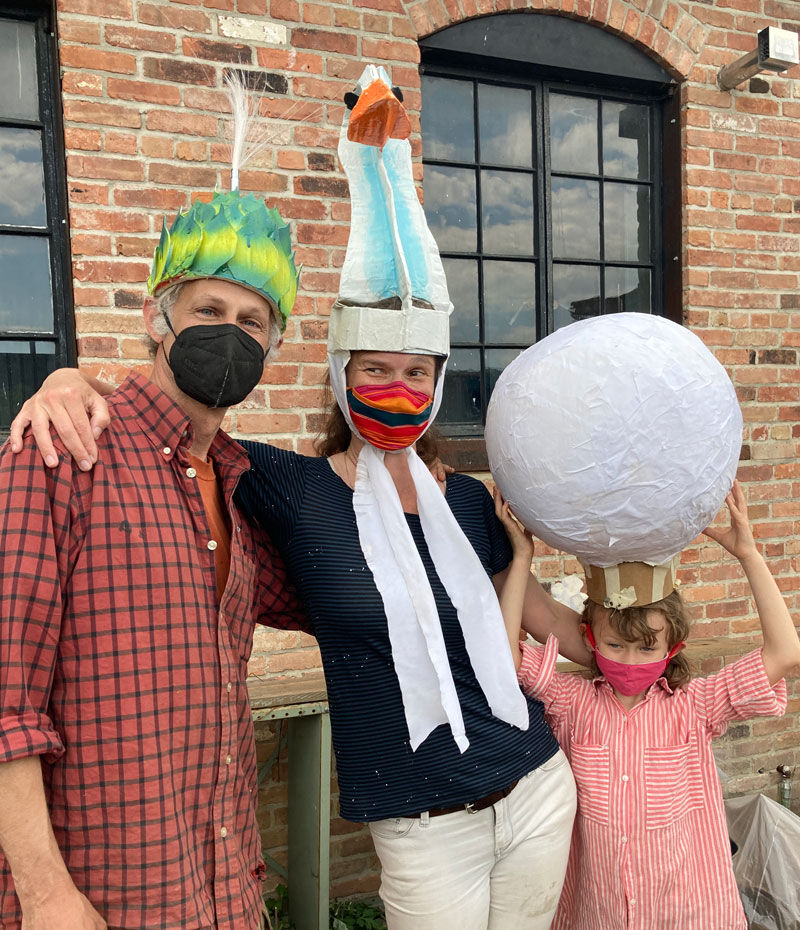 Alex Kahn, Sophia Michahelles, and their daughter, help bring the Mad Hatters' Parade to Hudson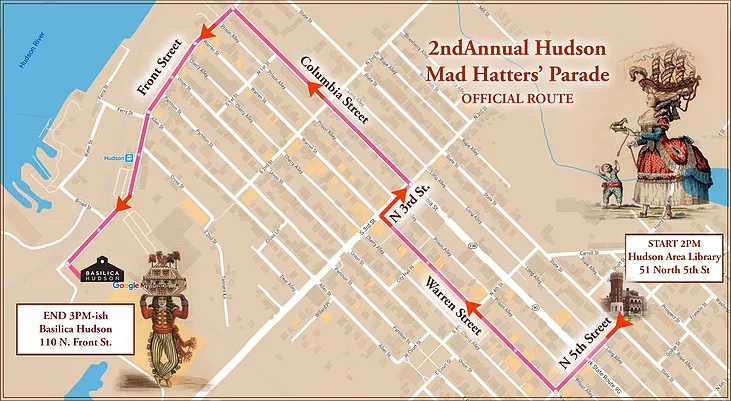 The Mad Hatters' Parade is Saturday, May 8th, starting at 2pm.
The parade route has changed.
See the map above for the latest.
Alex Kahn and Sophia Michahelles of the organization, Processional Arts Workshop, help preserve the art of puppetry and pageantry in our area. Based in Red Hook, they are instrumental in the Sinterklaas parade in Rhinebeck and they bring their puppetry to the Halloween Parade in New York City.
I met Alex, Sophia, and a group of volunteers last weekend behind Basilica, busily constructing hats with hot glue guns and cardboard.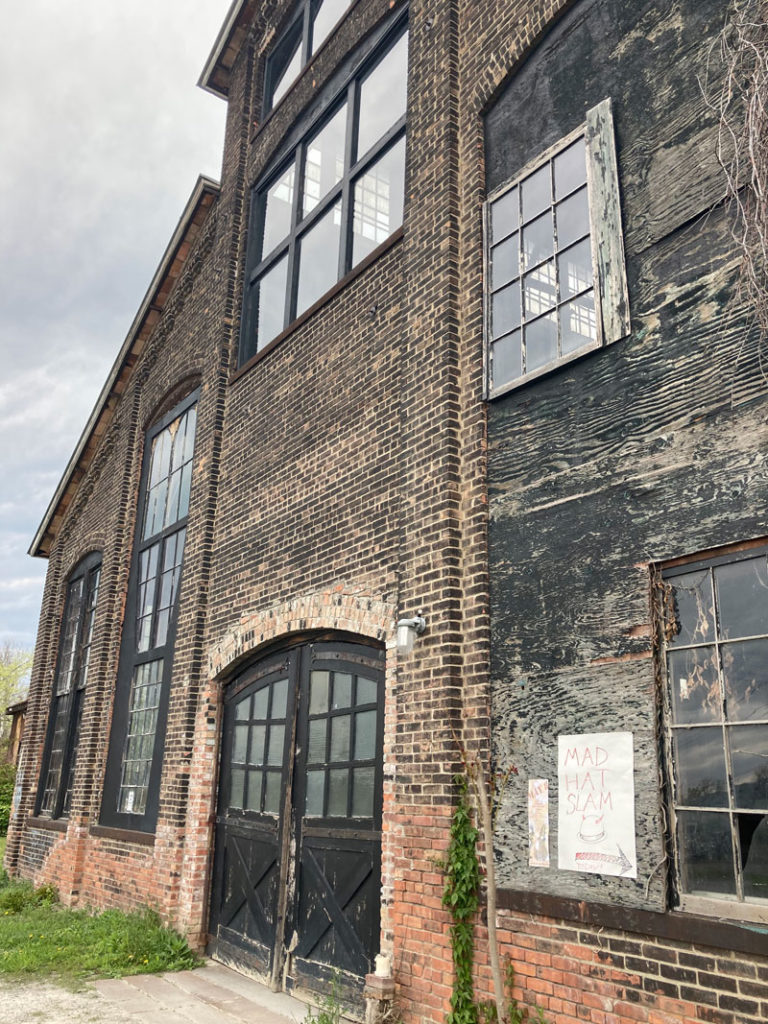 "It's a parade of wearable art that helps bring people together," says Sophia, "an artist from a local gallery is marching alongside a local teen," both of them wearing their artistic creations on their heads.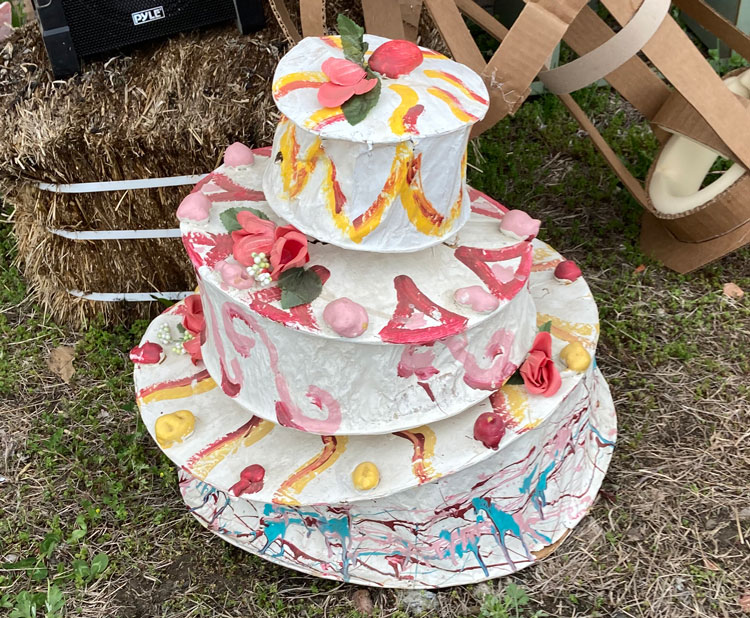 The Mad Hatters' Parade celebrates Hudson's history of being an industrial, maker city – a place where pocketbooks, dresses, and hats were manufactured.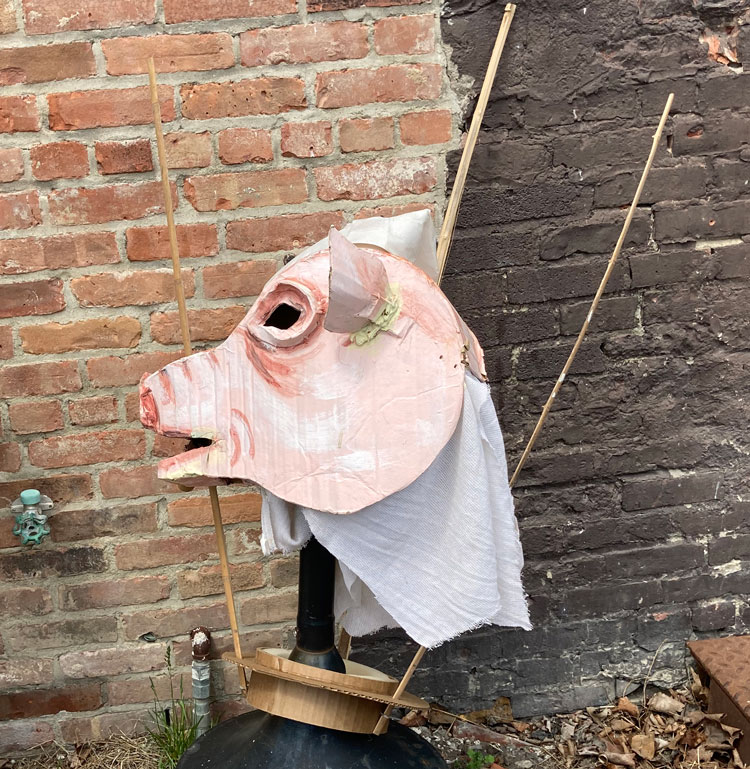 The parade route changed this year, and below 3rd, the parade continues down Columbia Street. Sophia says, people are excited. Last time, in 2019, they "came out of their houses, saying 'Look! It's coming down in front of our house!'"
Anyone and everyone is welcome in this celebration of the absurd!
See you there!
Shaun L. Fletcher (right) drove up from Queens to take part.
The image on the left is his idea for a "hat" – a man with a very large forehead with a visor on top.
Let's see the final result in the parade!