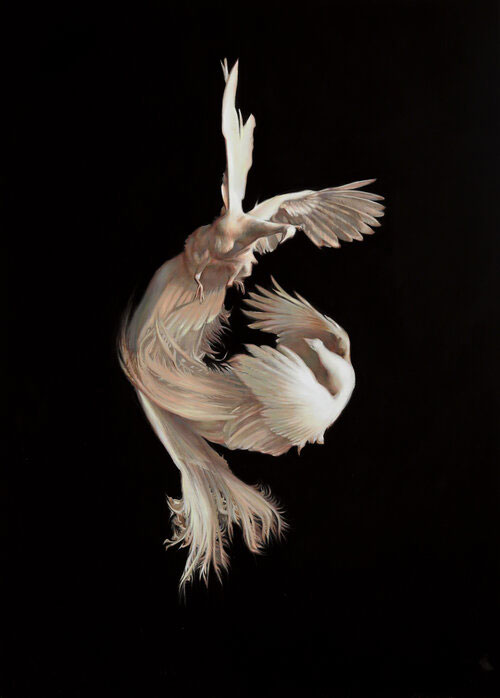 Until April 3 the Lightforms Art Center in Hudson is presenting an exhibition of work by eight Hudson Valley artists titled "Facing the Unknown: Imagination in the Time of Pandemic."
Virtually all of the artwork was created in 2020 during the time of the COVID-19 global pandemic, which has upended normal life and created a never-before experienced inner and outer environment of lockdown, quarantine, social distancing, loss of life, mourning, disappearance of livelihoods, misinformation and censorship, and a stymied cultural life. The exhibition explores how artists are finding ways to grow and create through times of isolation, uncertainty, duress, death, and new perceptions about our social relationships and issues – ideally finding a few slivers or wings of hope and light to both reflect and try to lift us above the current situation.
The exhibition includes paintings and sculptures by Lily Morris, an installation (composed of horsehair and ceramic pieces) and mixed-media works by Millicent Young, paintings by Osi Audu, paintings and sculpture
by Martina Angela Müller, sculpture and drawing by Patrick Stolfo, paintings by Richard Neal and Laura Summer, and four sculptures/assemblages by Elmer Orobio.

Lightforms is open to the public free of charge weekly from Friday-Sunday, 11-5:30.
Donations are gladly accepted and needed to cover the expenses of such exhibitions. For more information call Lightforms at 518-822-1003, email contact@lightformsartcenter.com, or visit the website at: