Oscar, a guest at my Airbnb space, visited Hudson for the first time. He did not know what to do over the nine days, so I told him to visit TrixiesList.com for ideas. This is what he wrote: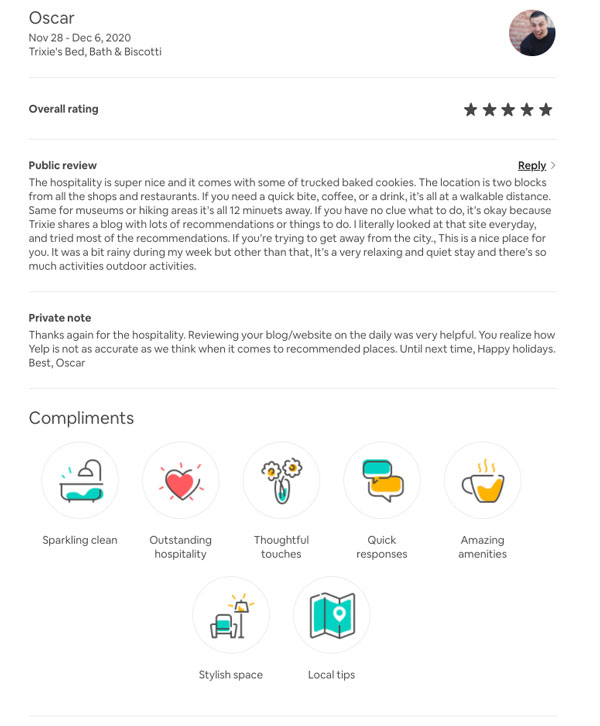 "The hospitality is super nice and it comes with some of *trixie's* baked cookies. The location is two blocks from all of the shops and restaurants. If you need a quick bite, coffee, or a drink, it's all at a walkable distance. Same of museums or hiking areas its's all 12 minutes away. If you have no clue what to do, it's okay because Trixie shares a blog with lots of recommendations of things to do. I literally looked at that site everyday, and tried most of the recommendations. If you're trying to get away from the city, this is a nice place for you. It was a bit rainy during my week, but other than that, it's a very relaxing and quiet stay and there's so much outdoor activities."
"Thanks again for the hospitality. Reviewing your blog/website on the daily was very helpful. You realize how Yelp is not as accurate as we think when it comes to recommended places. Until next time, Happy Holidays. Best, Oscar."
If you're thinking about advertising on TrixiesList.com, please visit the advertising page here.