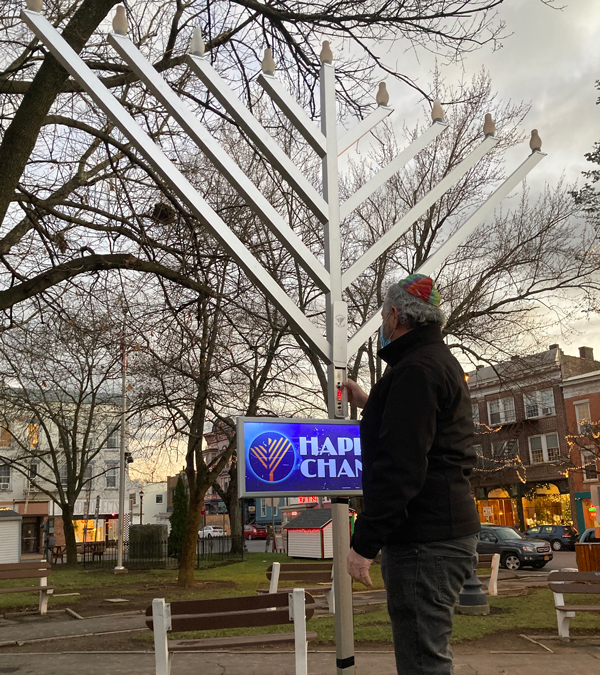 Thursday, December 10 was the first night of Hanukkah. Hudson's twelve-foot menorah in 7th Street park had it's first candle lit around 4:30pm. There will be another ceremony on Sunday, December 13th at 6pm at the menorah.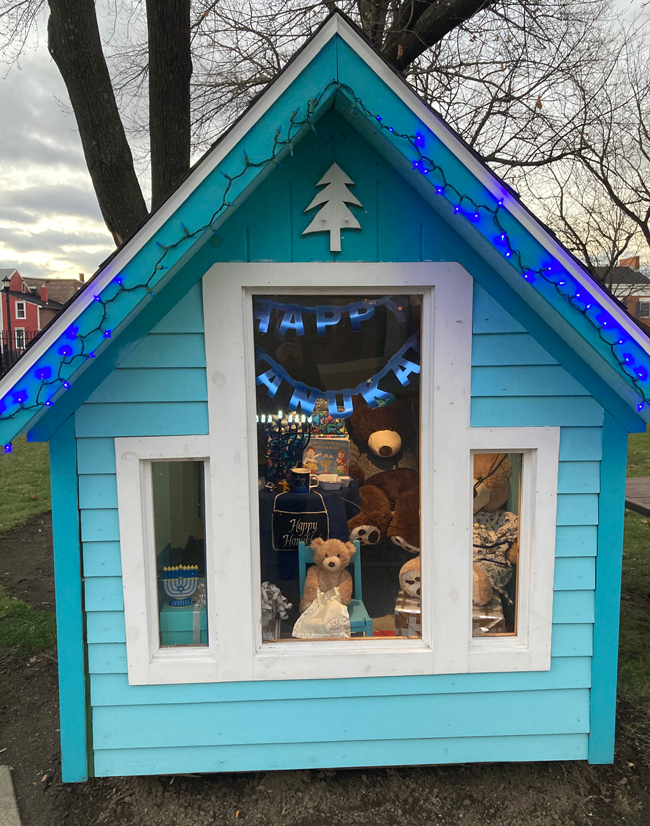 In 7th Street Park, you will also find the "Hanukkah Hut".
Hudson is a wonderful place for Hanukkah, however, I learned that some spend Hanukkah in Santa Monica!