How do you celebrate the holidays in the middle of a pandemic? Hudson Hall has a plan!
This year, Hudson's Winter Walk will start at the same time, the first Saturday of December – Saturday, December 5th at 5pm – with Sax O'Claus strolling down Warren Street playing his saxophone. At 8pm that evening, there will be a fireworks display.
This year there will be no street closures, and no mass gatherings or street vendors.
However, storefronts are encouraged to create window displays and leave them up throughout the month of December for shoppers.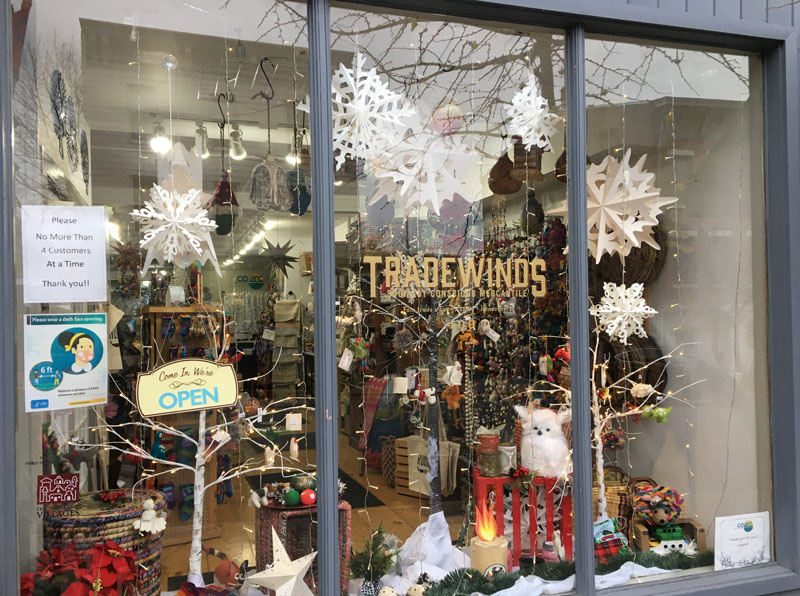 Tradewinds at 409 Warren is already in the holiday spirit!
Warren Street shopkeepers are excited, "We're going to do a window display that's SPECTACULAR!" says Jay Neuschatz from TK Home and Garden.
The month will be filled with holiday activities, from the lighting of the twelve foot Hanukkah menorah on Thursday, December 10th (around 5-6pm) to a virtual meeting with Santa via zoom December 8th & 15th from 4-7pm and Dec 9th & 16th from 3-6pm.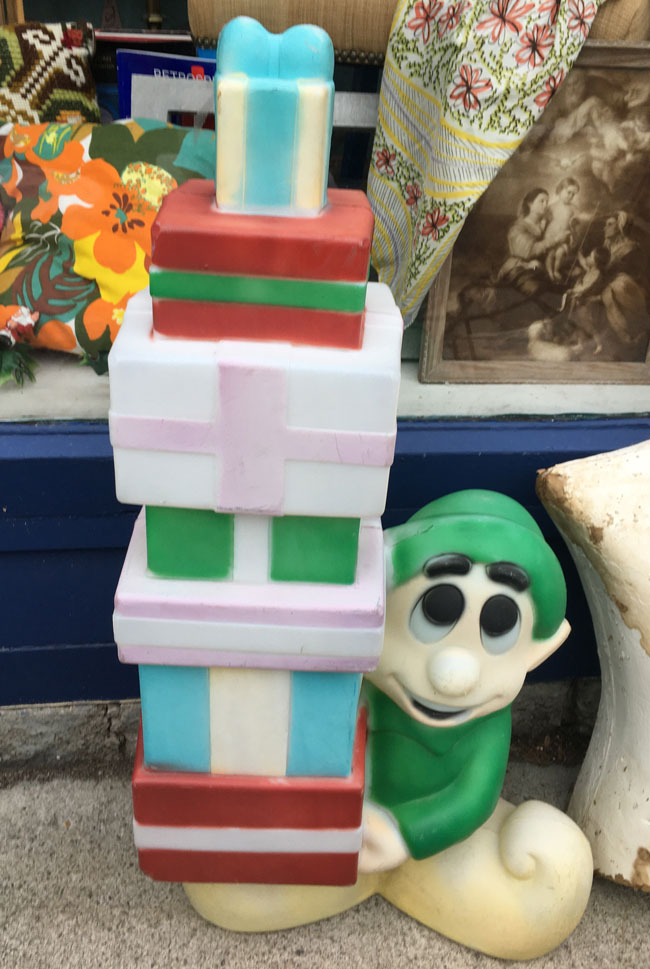 John Doe Books and Record's festive display – with more to come!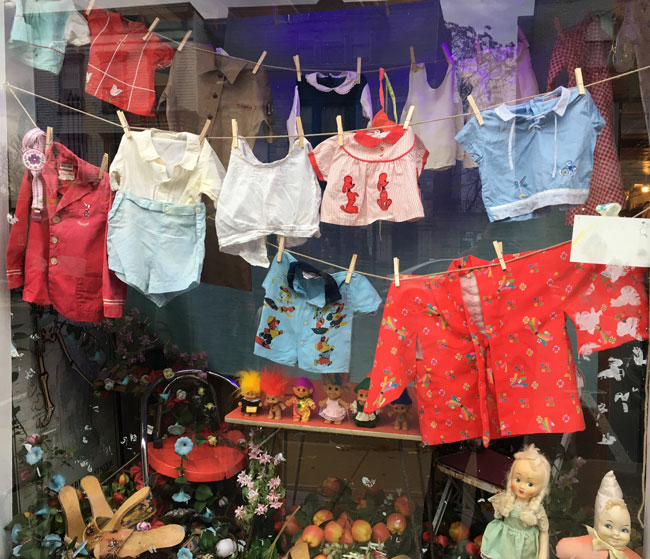 Santa's Village in 7th Street Park will be on display. Rip The Nut, by Adam Weinert and designs by R.B. Schlather, will be reimagined for the Covid Era Rip The Nut is Hudson's annual Winter Walk mashup of Tchakovsky's Nutcracker Suite and Washington Irving's Rip Van Winkle.
The holidays continue with Operation Unite NY's Kwanzaa Virtual Celebration December 26 – January 1.
Trixie's List, as media sponsor, will cover Winter Walk events and displays with photos, video and interviews throughout the month. Trixie's List writer and editor Rich Volo said, "We're happy and very proud to help get the word out. We're lining up interviews with people involved in Winter Walk. Plus, personally, I'm very excited to be able to use the word, 'festooned ' multiple times!"
For more information and the latest on Winter Walk, please visit the Hudson Hall website, HERE.