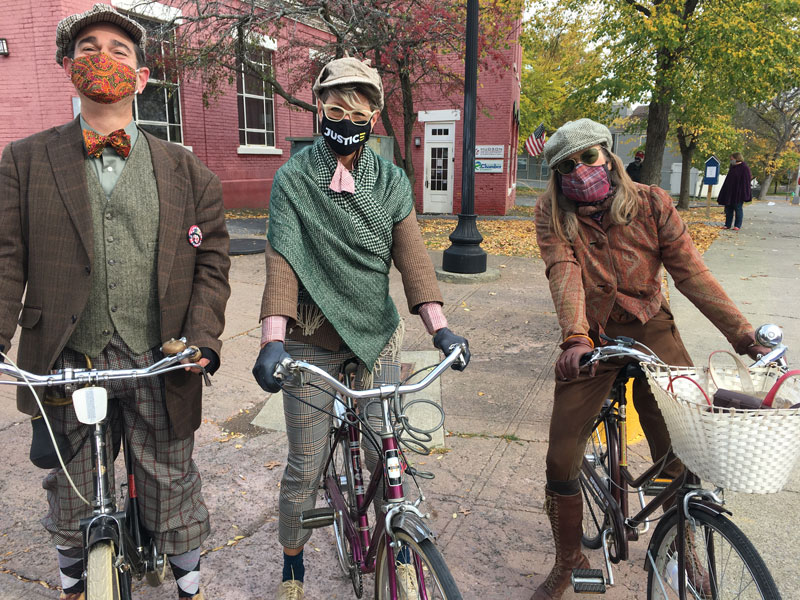 Tweed Ride organizers, Keith Nelson, Stephanie Monseu and Lisa Durfee
Hudson's 9th annual Tweed Ride took place on Sunday, October 25, 2020. The gathering point was at the Chamber of Commerce. Riders rode past a line of voters outside the Board of Elections building and ended at the Bronson House, off Worth Avenue. Additional riders joined en route.

All riders are welcome, tweed encouraged.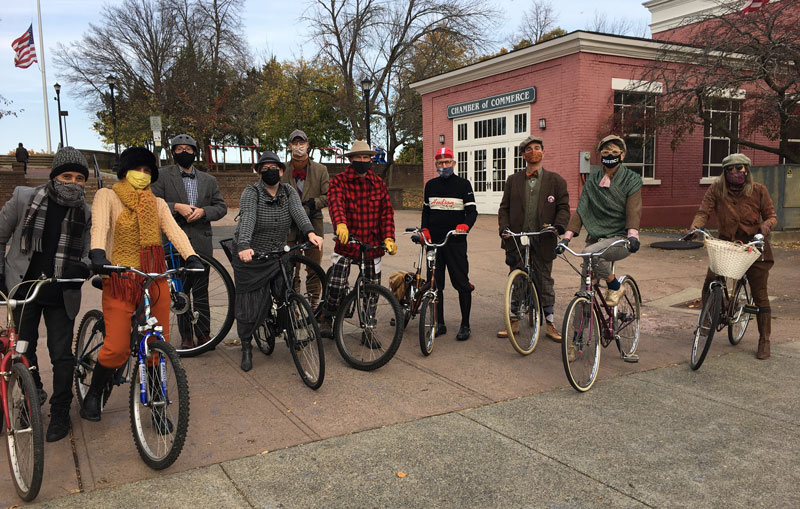 Tweed Riders at start – Chamber of Commerce.
Stay tuned for next year's Tweed Ride – usually the end of October/beginning of November – before the clocks are turned back.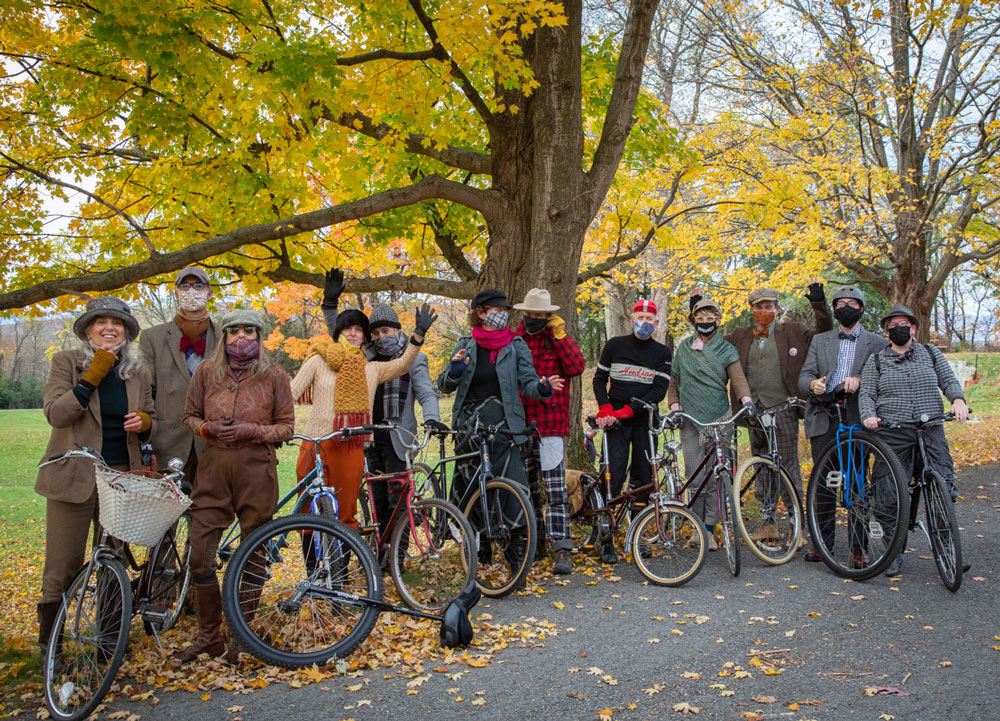 Tweed Riders at destination, Bronson Estate.
Photo credit, Valerie Shaff