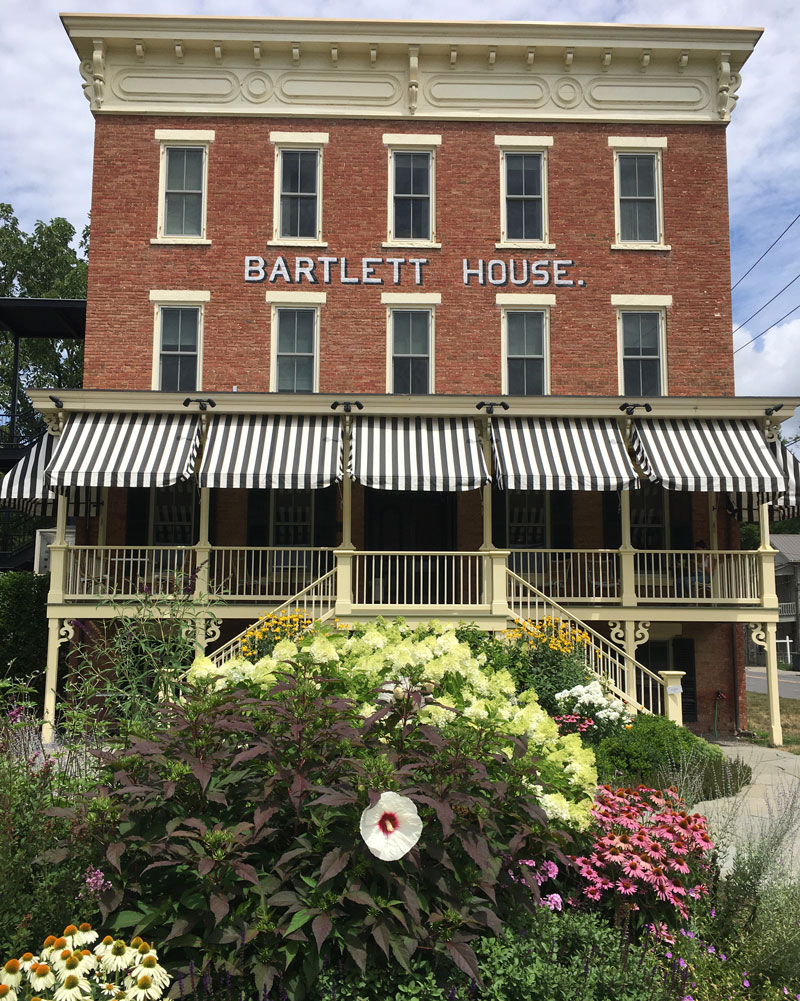 Are you looking for an afternoon, socially-distant "getaway" about fifteen to twenty minutes outside of Hudson? The lovely and charming Bartlett House and ART OMI in Ghent is the perfect way to spend some time, eat an amazing lunch, and see a premier modern sculpture garden!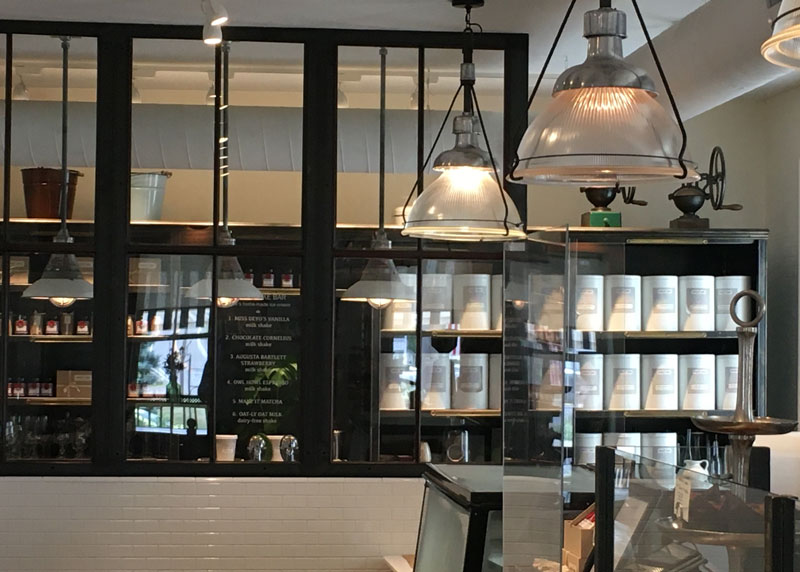 If you have not been to the restored Bartlett House, you have to go! The hardest part is deciding what to eat off the menu- it all looks so good. My friend and I ordered lunches, but, of course, you also have to order a croissant. They are so flaky, fresh, and buttery, and melts in your mouth instantly. There is NO PICTURE of the croissant! Why? We sat down and ate it so quickly I forgot I had to take a picture of it!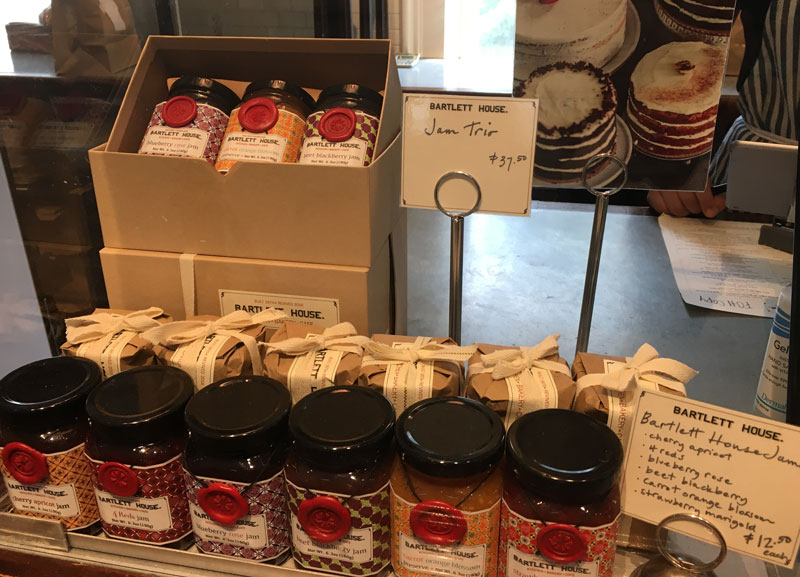 If you're going to buy the freshly-baked bread, you have to get the house jam as well!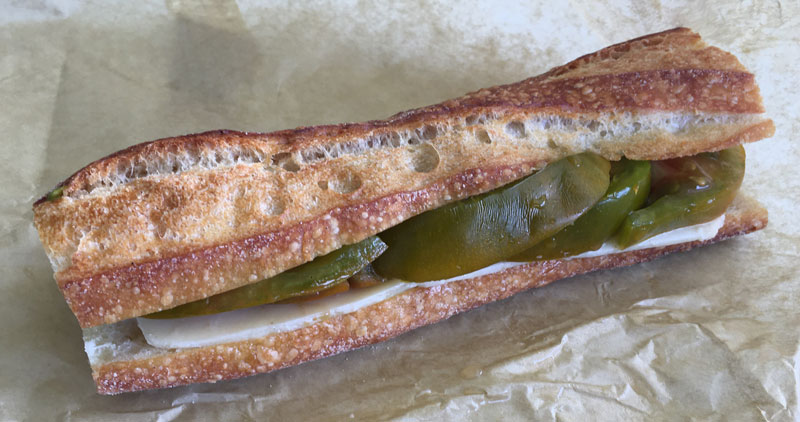 Baguette with green tomatoes and cheese.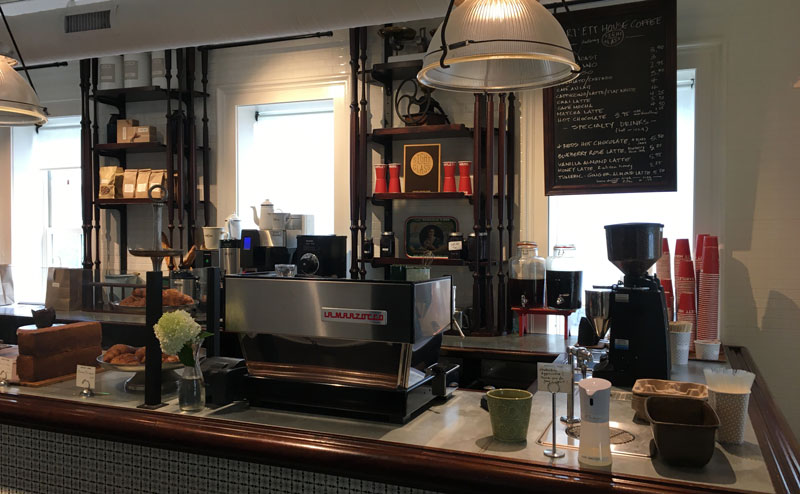 The place is immaculately clean with authentic furniture and antiques – the garden and flowers are lush and beautiful.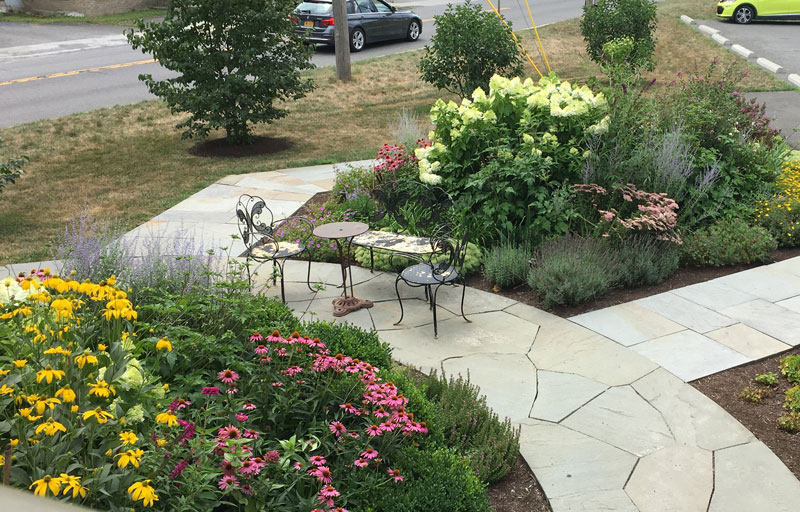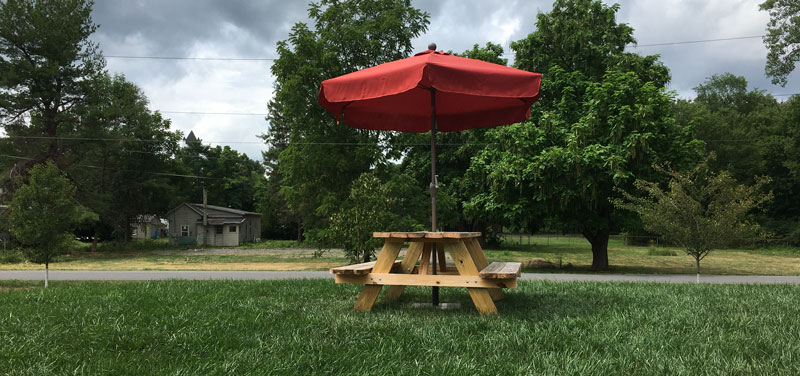 The indoor dining area is closed, but the coffee bar and counter are available for takeout. Bartlett House set up socially-distant picnic tables around their parking lot, which give you more than enough space to eat, drink and maybe finish some work – like a blog post!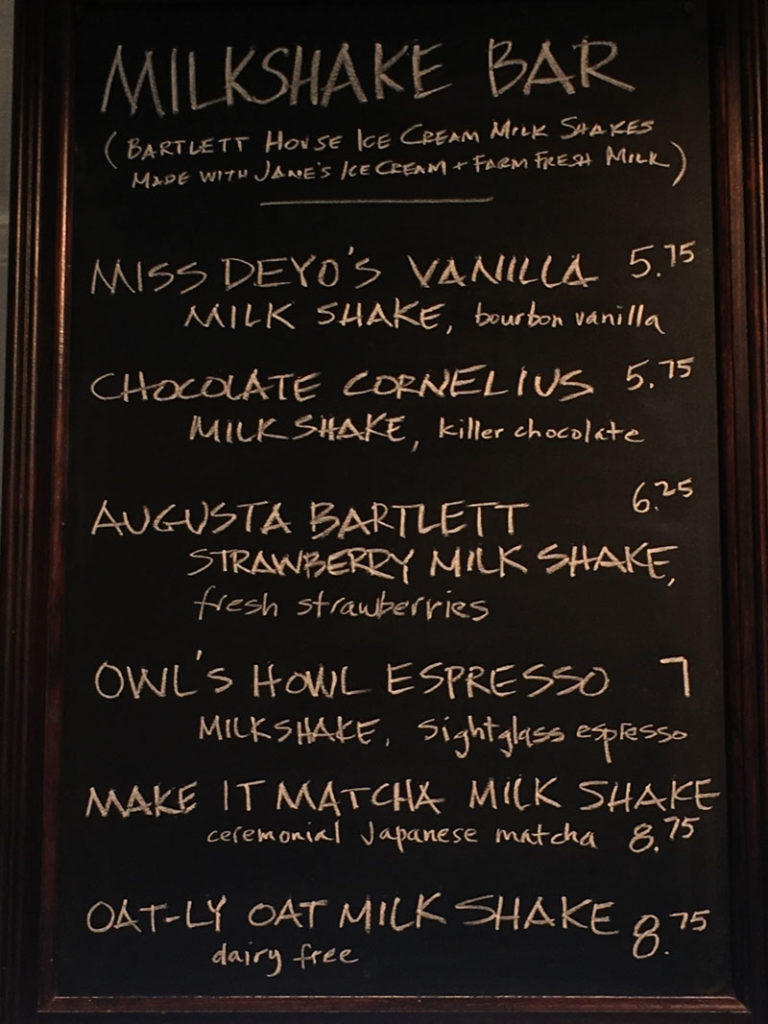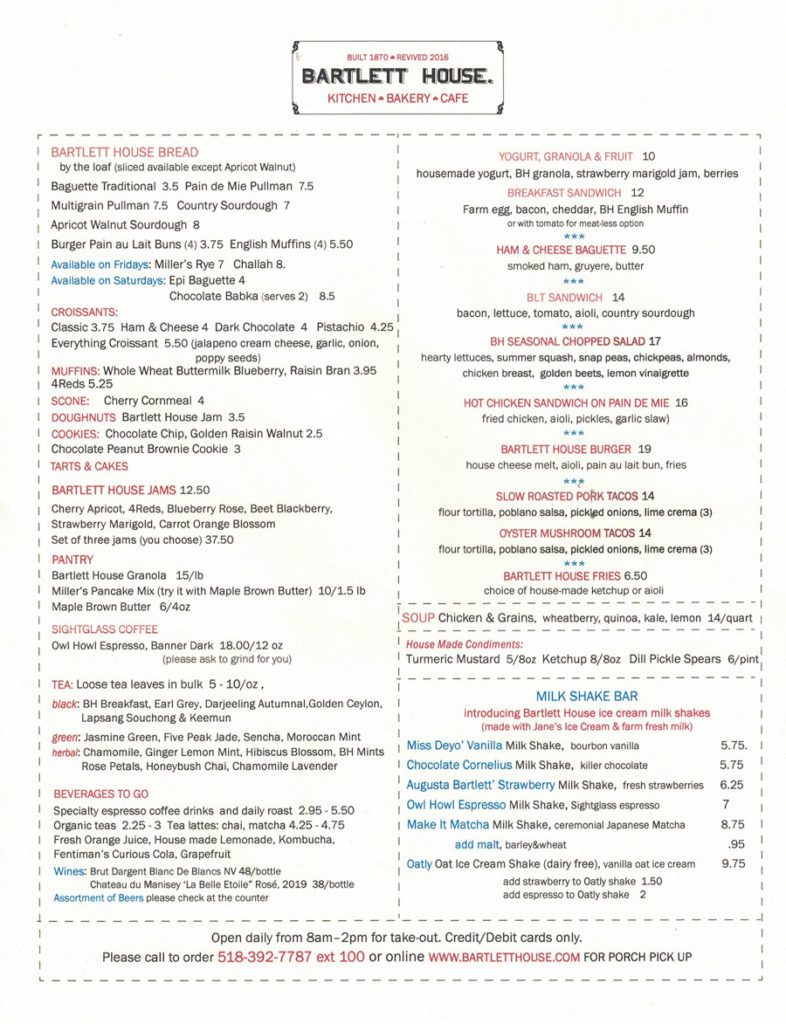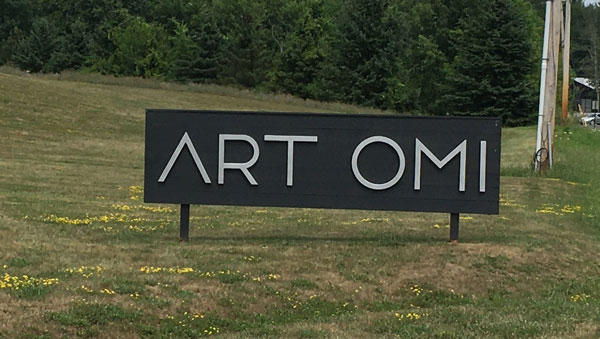 When in Ghent, you also must visit Art Omi. If you want to pronounce it like a local, it's "ART OH-MY"!
And "OH MY" is the response you might have when walking through the sculpture garden!
For instance, one of the first works is a giant cement goat's head with a huge stick wrapped in fire hose.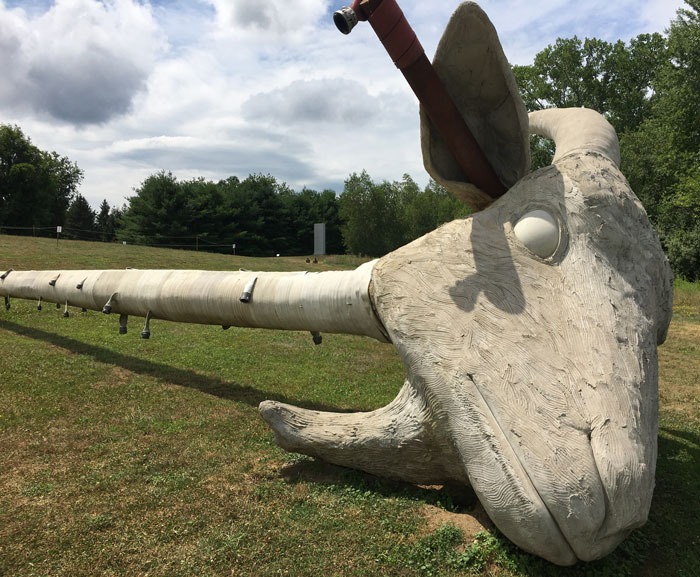 One of my first thoughts was, 'I have to bring my nephews here!' They are eleven and thirteen years old, and I think that they would enjoy the playfulness of the sculptures. Or, at least I would be amused watching their reactions.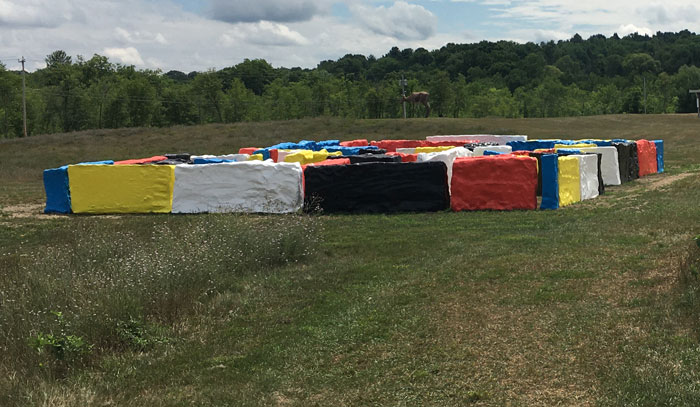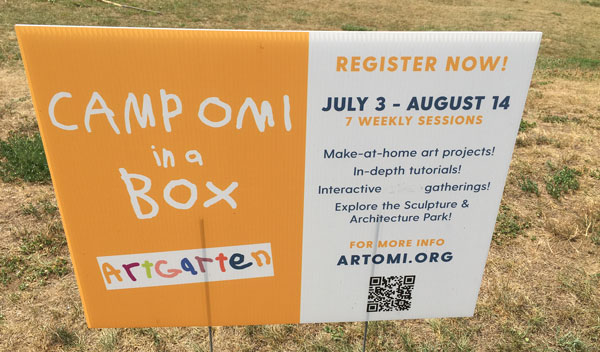 There are summer projects for kids!
ART OMI is dog-friendly. Bring the pooch(es)!
On the way home you have to find the Honey Stand. You will pass it on the way on Route 22.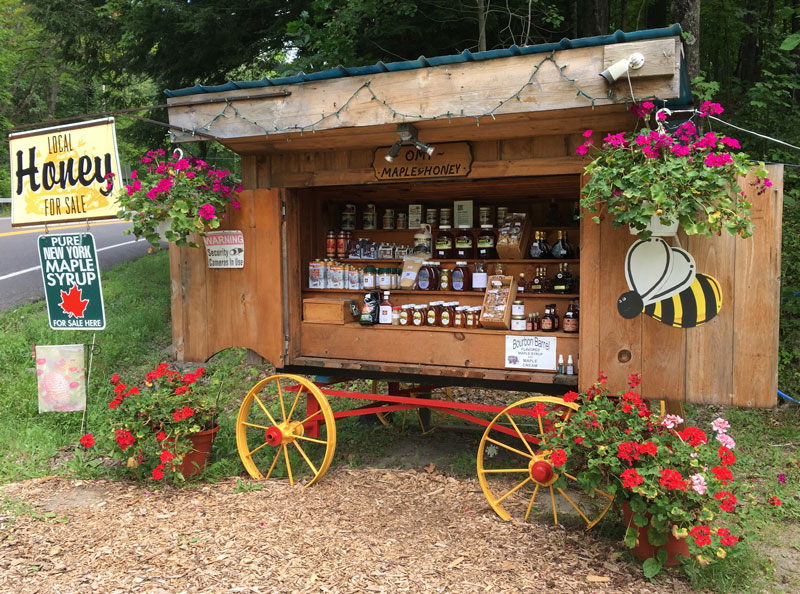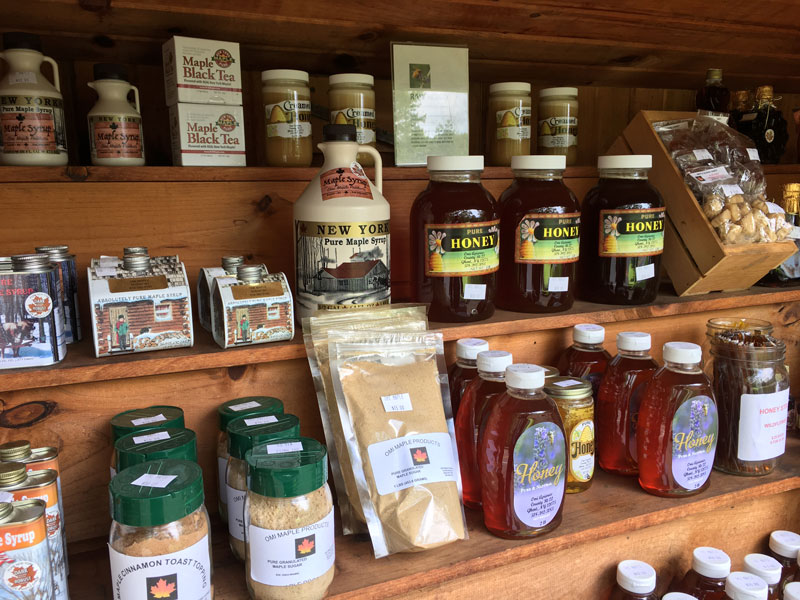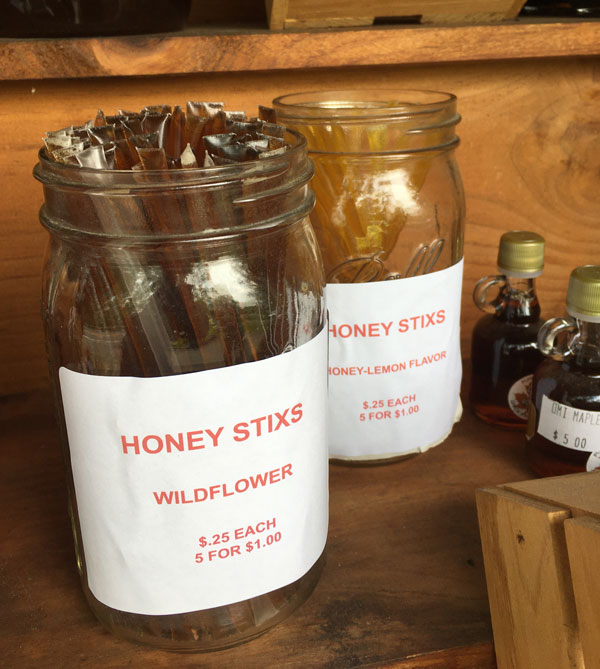 It's just not summer in upstate New York, until you've sucked honey through a thin plastic straw!