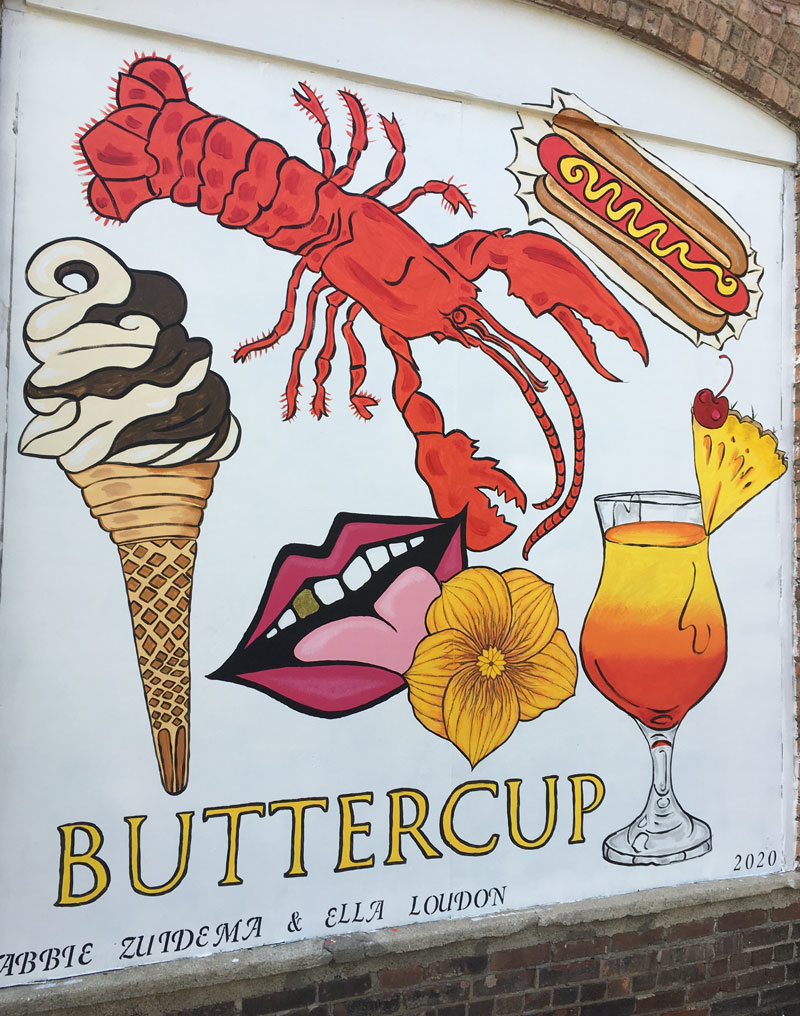 Summer is here – and the new eatery in town, Buttercup – is ready!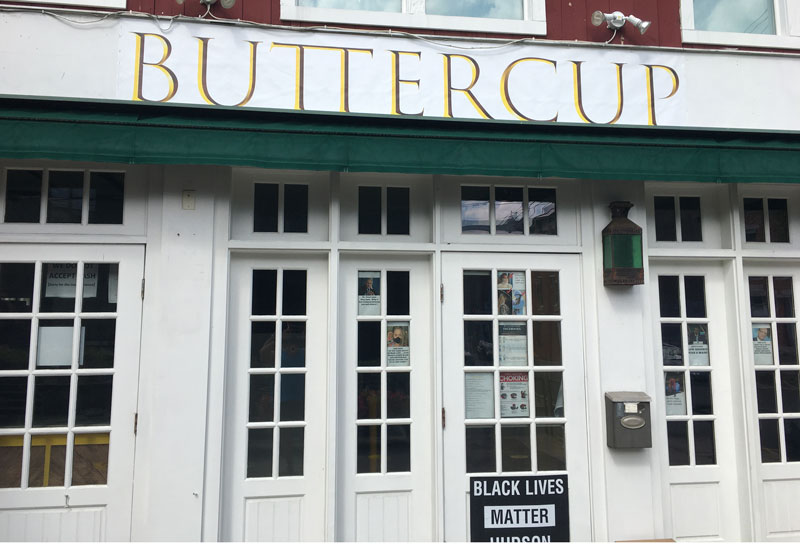 Located in the former Musica space on North 4th Street, right off Warren Street, Buttercup has a large selection of lobster rolls, hot dogs, soft-serve ice cream and to-go food. They are open noon-9pm, Thursday – Sunday, through the fall.
A pop-up that started in the age of COVID, it is designed around social distancing. Wait on lines spaced six feet apart, order outside, cards-only (no cash), and pickup your food around the corner at the window.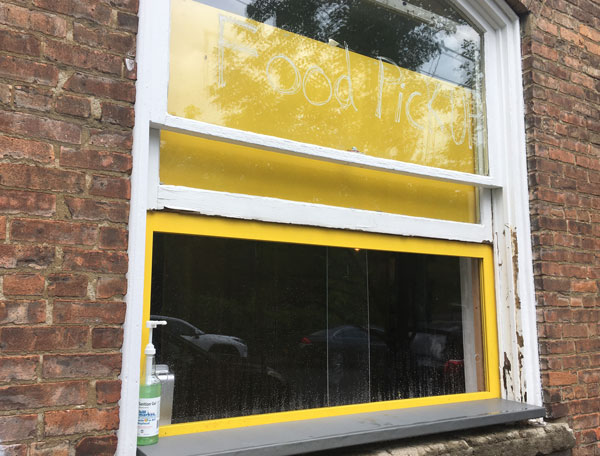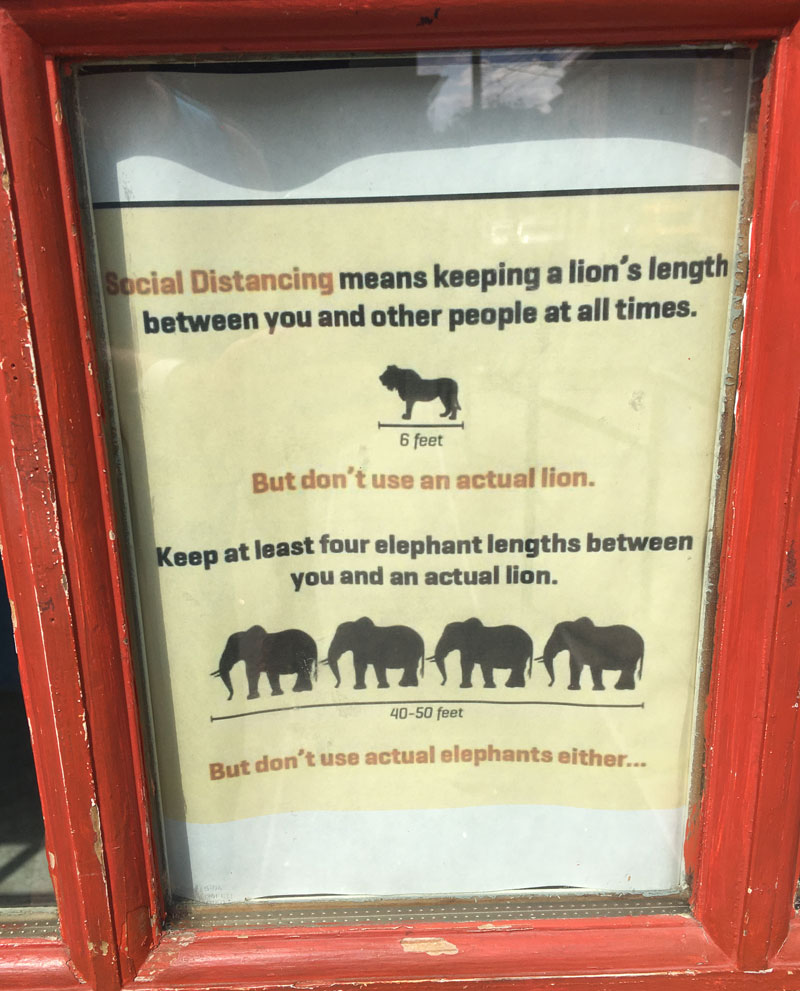 Their face masks are hilarious. Any conversation you have in them, cannot be taken seriously. You might already know the staff from around town.
Easy-breezy and fun!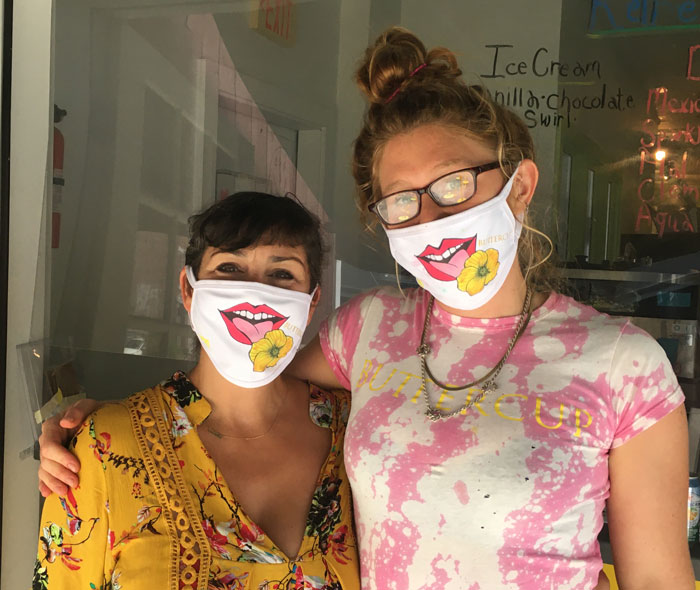 Meet me at Buttercup! Katt Dunn and Bradley Vanston