No sooner did dining OUTDOORS begin again under Phase 2 of re-opening but POOF! Here we are in Phase 3 as of YESTERDAY, Wednesday, June 17!
So what does that mean for diners? You can read a summary of the guidelines here.
While usually focused on what's happening in Hudson proper, we at Trixie's List decided to take a "field trip" to neighboring Greenport this week to check out the dining scene at RED BARN.
It did not disappoint! Their spacious patio has ample room for socially distanced dining al fresco. And now they have a few tables available indoors again (where they are also operating as a market) to boot. Super fresh seafood — expertly prepared, constantly rotating specials, friendly and efficient service, and … THEY HAVE LOBSTER ROLLS! What more could you want? (W-M, 12-8, 98 Ten Broeck Ave, Greenport, 518-796-3976. Most items under $20)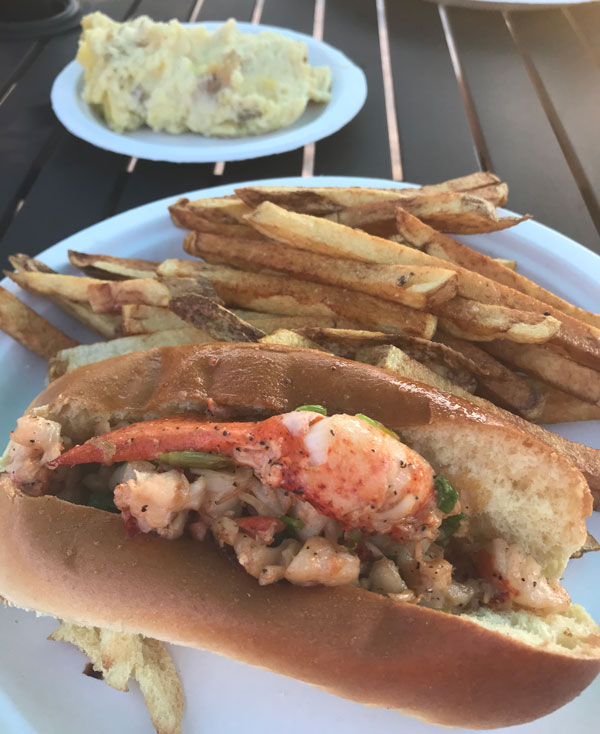 Lobster Rolls are served hot.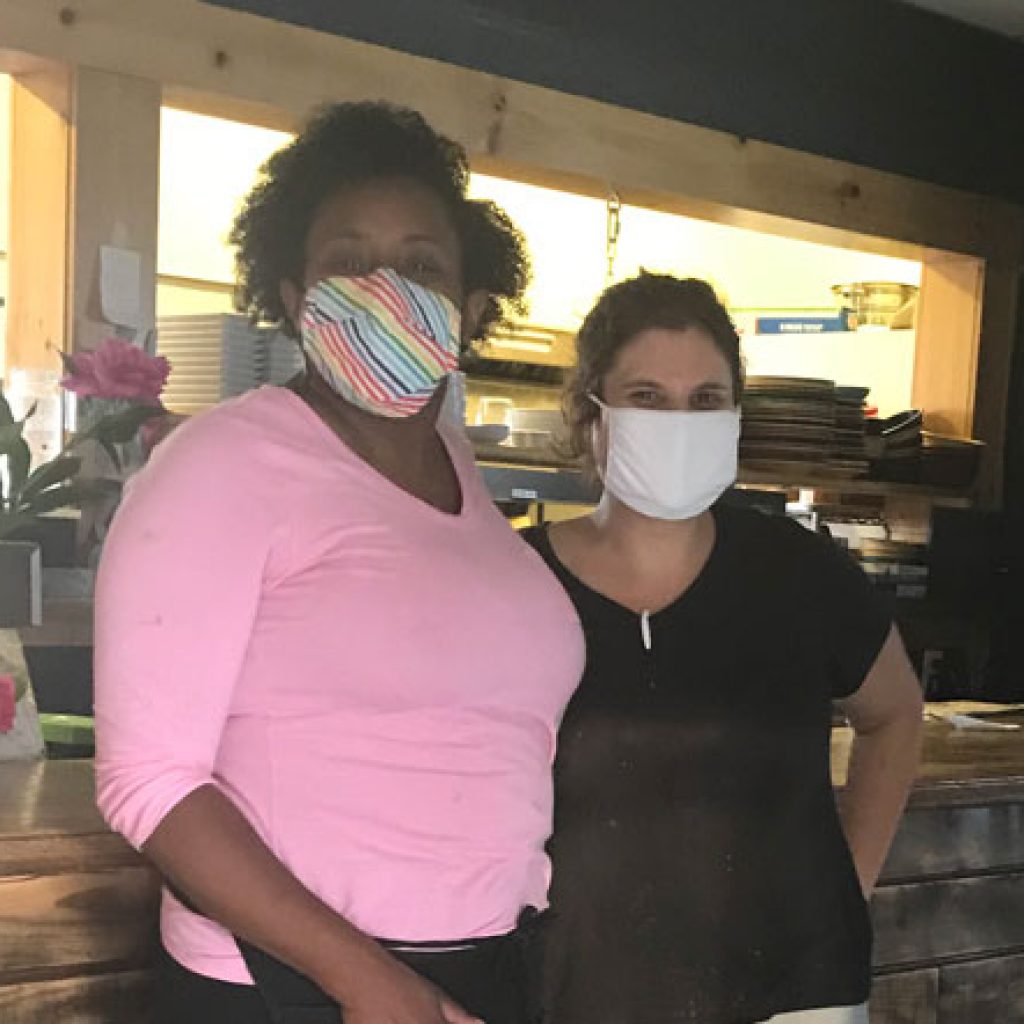 Red Barn staff – Jenaya and Chef Vanessa!
The gist is that many of our favorite restaurants and bars will soon re-open for INDOOR service — indeed, a few already have!
KEY POINTS to keep in mind:
Restaurants are limited to no more than 50% occupancy, and ALL TABLES (both indoors and outdoors) must be spaced 6 FEET APART. So go early or make a reservation if you want to be sure to get a seat!
PATRONS MUST WEAR A MASK (or other acceptable face covering) at All times EXCEPT WHILE AT YOUR TABLE (that includes while waiting to be seated, when getting up to use the restroom, while awkwardly flirting with someone at a neighboring table….in fact, scratch that last one, as you really shouldn't be lingering near other tables, mask or no).
Restaurant EMPLOYEES MUST WEAR A MASK at all times.
NO MORE THAN ONE PARTY PER TABLE — though the party can include those not in the same household. No more than 10 in a party.
Many restaurants will have their OWN RULES and protocols that reflect "best practice" rather than just the minimal requirements, so obviously be mindful of those, too.
There are a litany of new CLEANING and disinfecting requirements, which are listed in exhaustive detail here for nerds like me who like to read the full text of regulations.