La Mision Restaurante
Address:
621 Warren Street
Hudson
NY
12534
United States





Open for Take Out, Delivery and Outdoor Seating!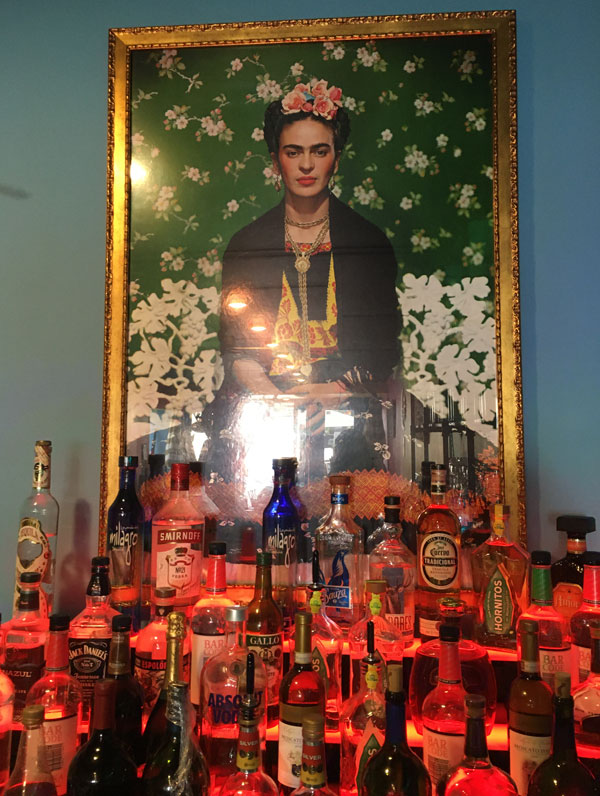 Chefs Carlos Josue Gomez and Moises Ortiz, pictured below, started La Mision in Hudson this spring on the corner of 7th and Warren.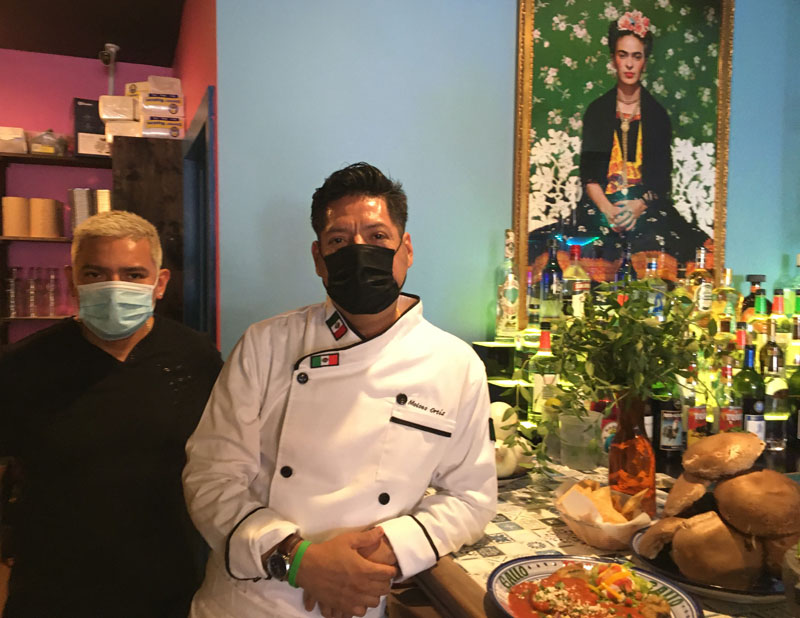 Really, can there ever be too many frozen margaritas in Hudson?
There can definitely be not enough!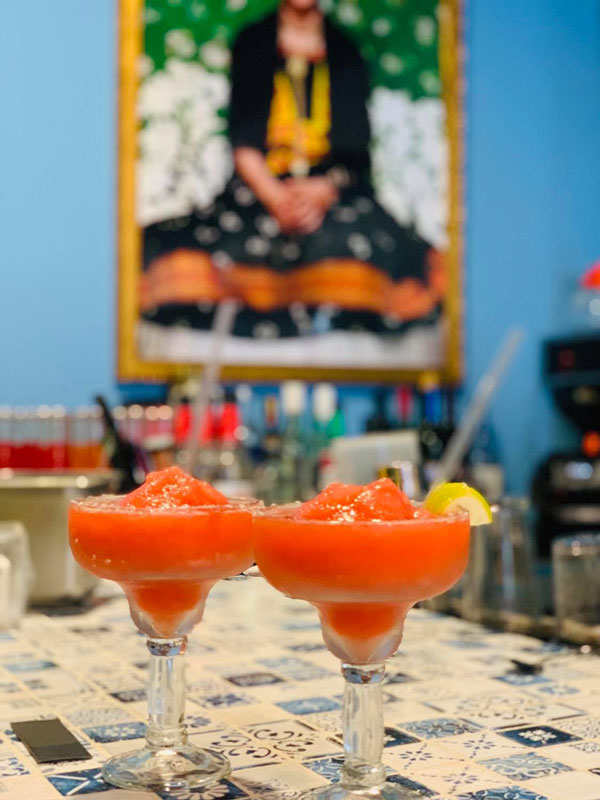 Frozen margaritas are plentiful thanks La Mision Restaurante in Hudson! They offer excellent Mexican/Guatemalan food and drinks!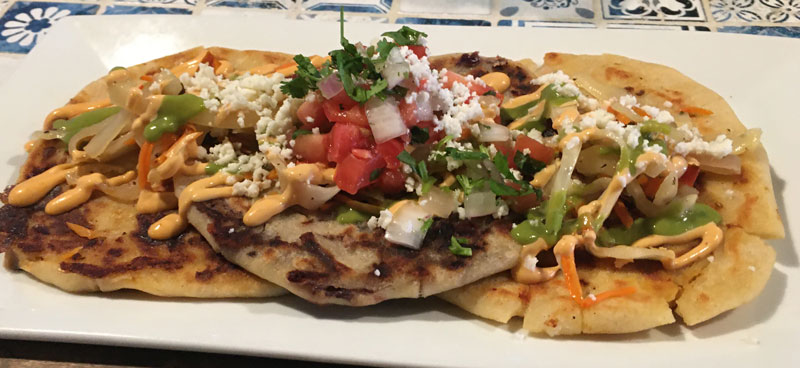 Papusas, stuffed with cheese, chicken or pork.
We are very fortunate to have such a high-quality restaurant. The chefs told me about the amount of time and effort it takes to make everything, from scratch. Everything. A bag of chips? NADA! They are all hand-made. Jar of salsa? It's all made fresh! The mole sauce? That takes about two to three days to make from scratch.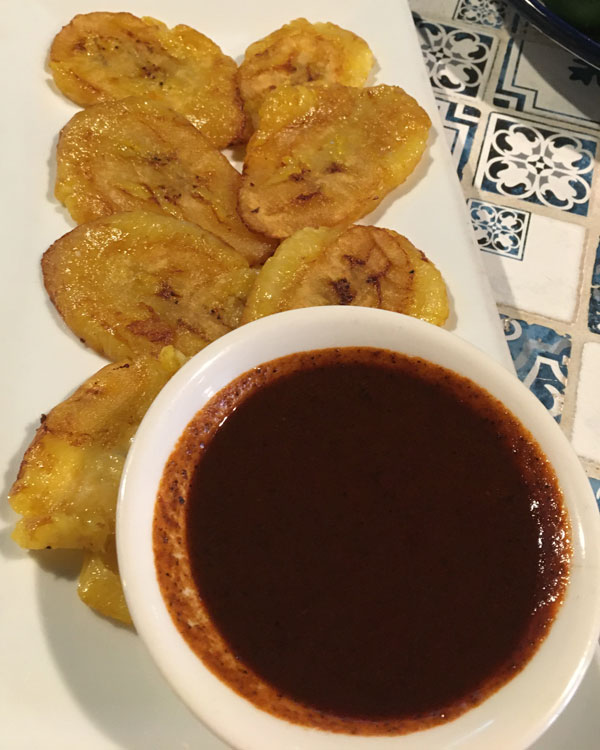 Plantains with homemade mole sauce
They told me the "secret" to making mole sauce! You have to make it while you're happy! HA! I'm just going to order it from them. It's cheaper for me to buy it, than to go through all those therapy sessions before I can start making mole sauce!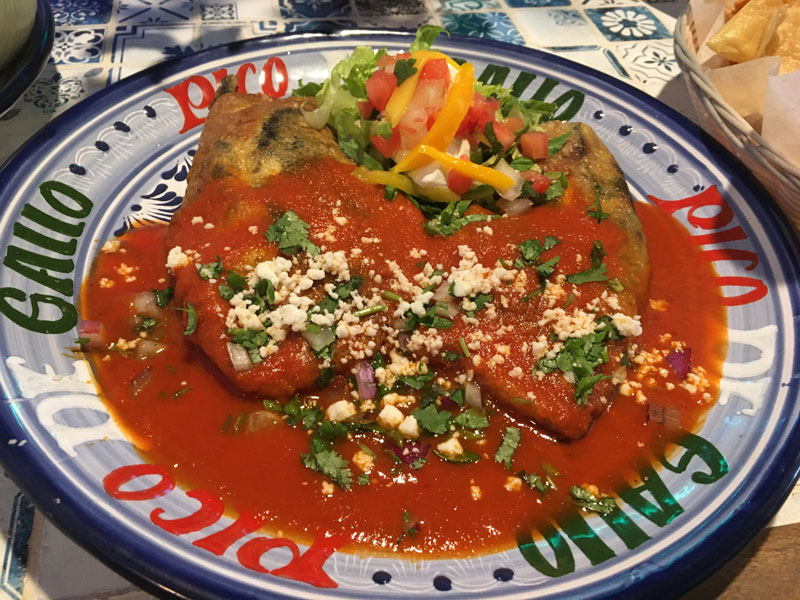 And they are happy! They moved to the U.S. in 2005 from Guatemala, and then started Pico de Gallo in Stuyvesant - (reopening soon!) The paintings on the walls are images of their hometown in Guatemala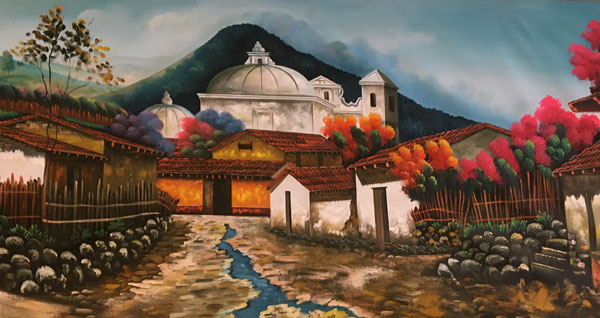 You can do either takeout or outdoor seating. There are tables in the three parking spaces in front of the restaurant. When you sit down, there's home-made chips and salsa (free), and every dinner plate comes with either rice/beans or salad. The food is very filling! You will not walk away hungry.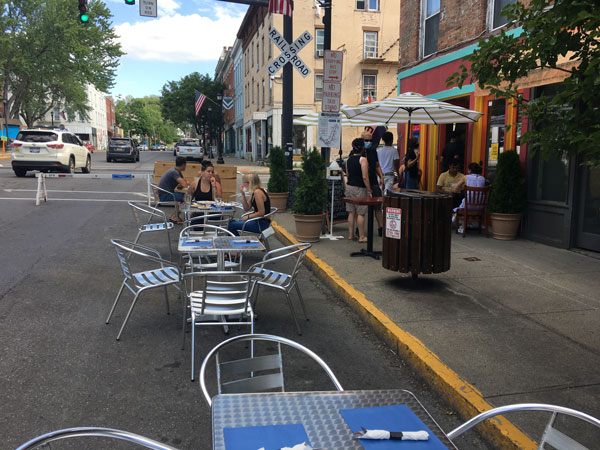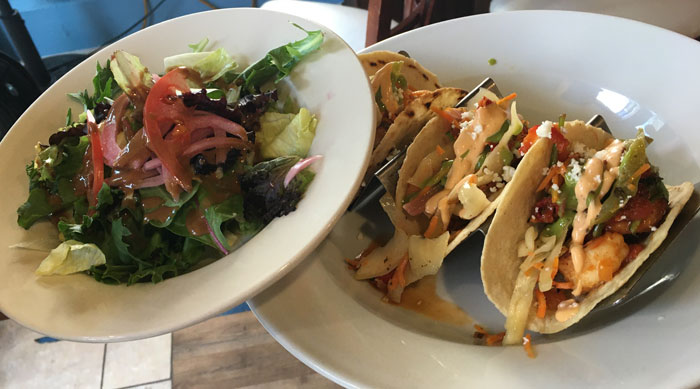 I know you want fish tacos. Hudson now has to-die-for fish tacos - EVERY DAY OF THE WEEK! They are open every day (11am to 8/9pm). Go figure. What a concept! Never again will a day go by in Hudson when you wonder, "I want a fish taco, but are they open today?" The answer is always YES!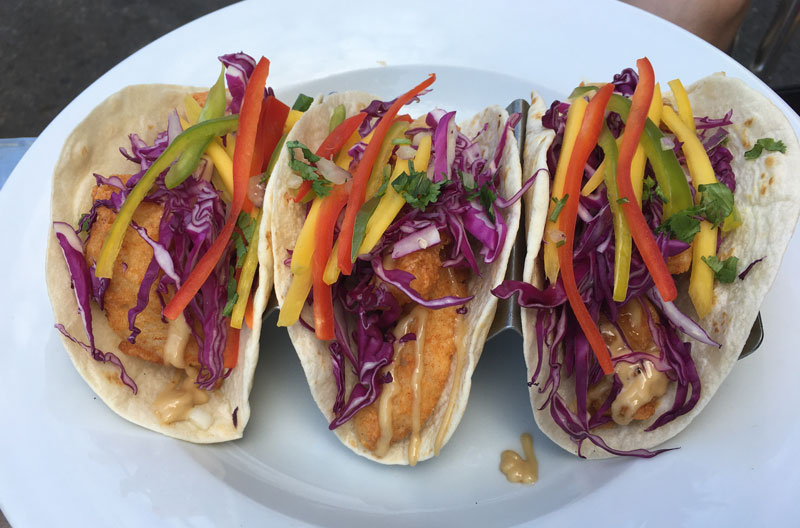 Lightly-battered and fried fish tacos with creamy slaw topping!
La Mision has wonderful options for vegetarians. You always have the choice to add tofu instead of meat, or try the veggie enchilada or portobello mushroom burrito. AH. MAZE. ZING!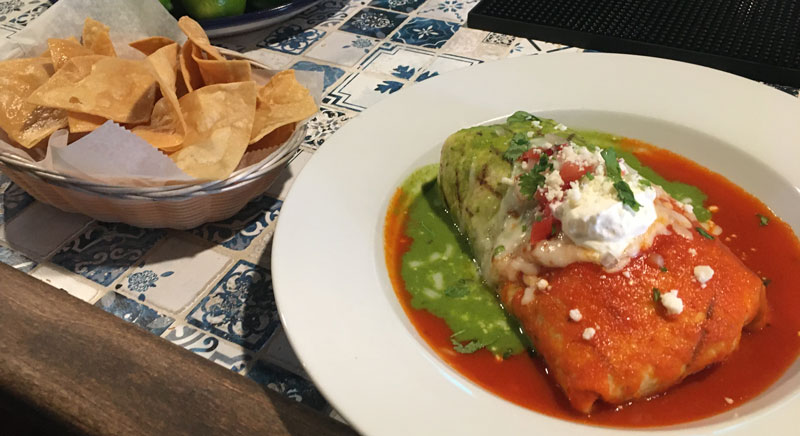 Here's their menu. They have weekend specials not listed, like the Chili Relleno.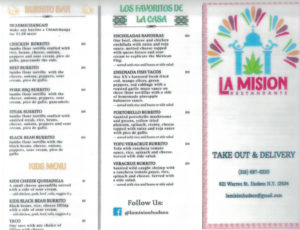 What are you waiting for? Get thee to La Mision!