Hudson Farmers' Market
Address:
Columbia bet 5th and 7th St - TWO Parking Lots
Hudson
NY
12534
United States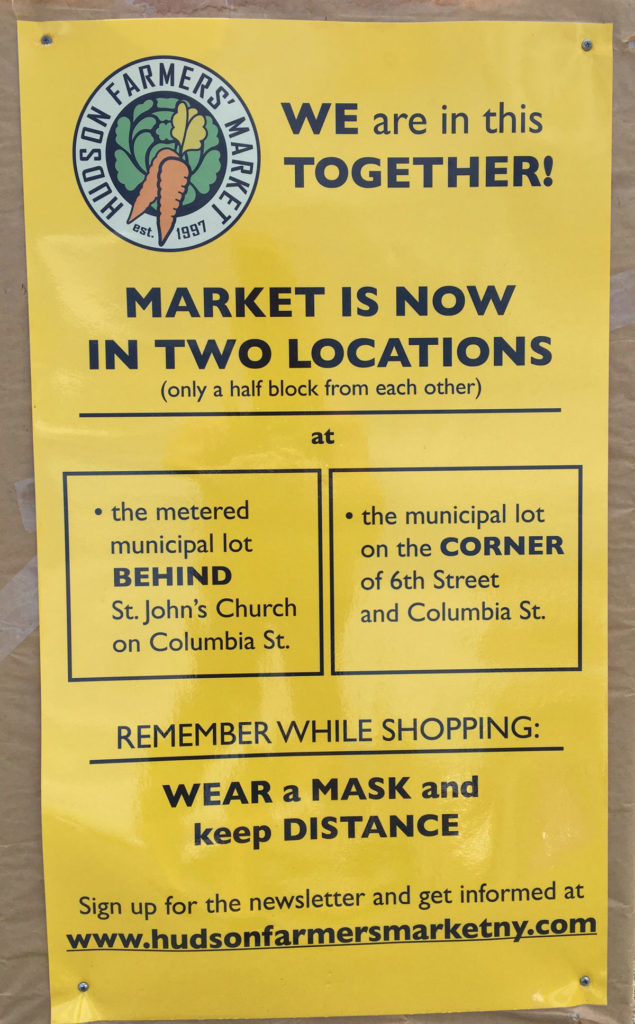 RELOCATING to TWO locations - SUMMERTIME.  the City Lot between 6th and 5th on Columbia, and 6th Street and Columbia
​HOURS: 9AM-1PM
WINTERTIME, Hudson Elks Lodge  10am-1pm
For the purposes of public safety and proper social distancing we are splitting vendors between two municipal lots at 6th street and Columbia.
Most all of the vendors can be found in the metered municipal lot BEHIND the CHURCH on 6th street. 
The entrance is on Columbia Street, between 6th and 5th street. 
An additional five vendors can be found at the Municipal lot at 6th street and Columbia
​(our normal main market spot).   
As always, thank you for your support!! ​