Half Moon Pizza
Address:
48 S. Front Street
Hudson
NY
12534
United States






Ella Loudon tells you all about Half Moon Pizza
Excellent, NYC-style Pizza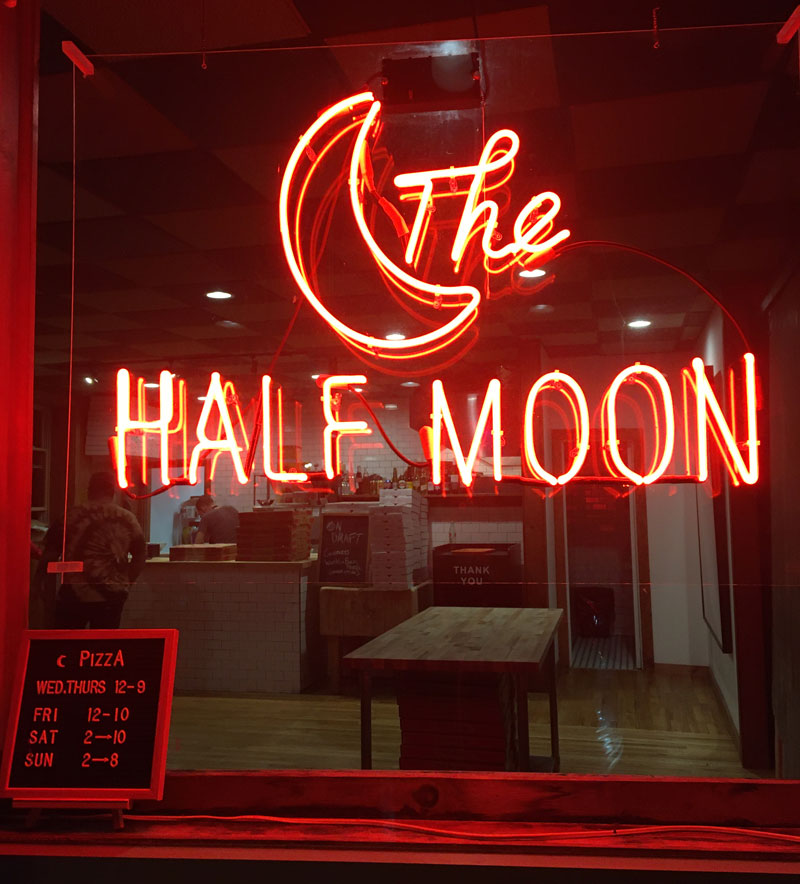 Has it been a while since you visited the Half Moon? Danced under the lights or played pool? Had a beer in the outdoor patio? Or, maybe you went to a drag show and then a bachelorette party showed up?
Or, maybe you're a Hudsonian "in-the-know", and you already follow the Half Moon Pizza's Instagram account ?
I sat down with John McCulloch, owner of the Half Moon, and talked to him about the changes at the space. The process and planning to turn half of the Half Moon into a pizzeria started well before the pandemic. Financing was in place in early March, and then within a week, everything shut down. But work started soon after to convert the space into a pizzeria. By October, they were ready to make pizzas!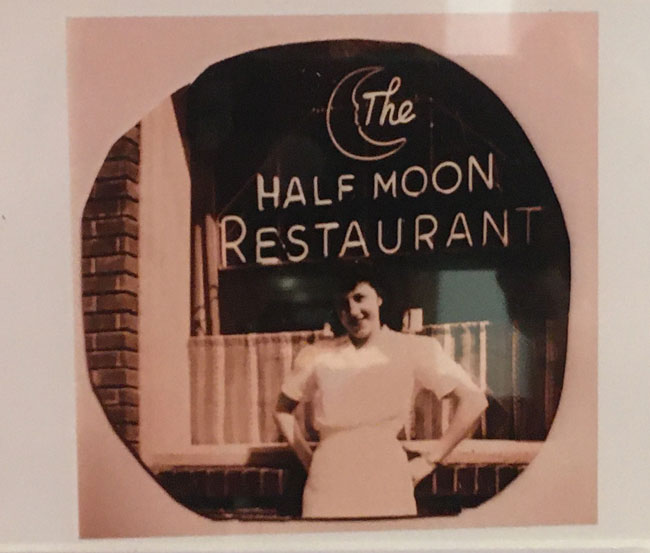 The Half Moon is re-inventing itself, again. The left side of the bar is now a full-on pizzeria, with pizzas available for pick-up, delivery, or by the slice.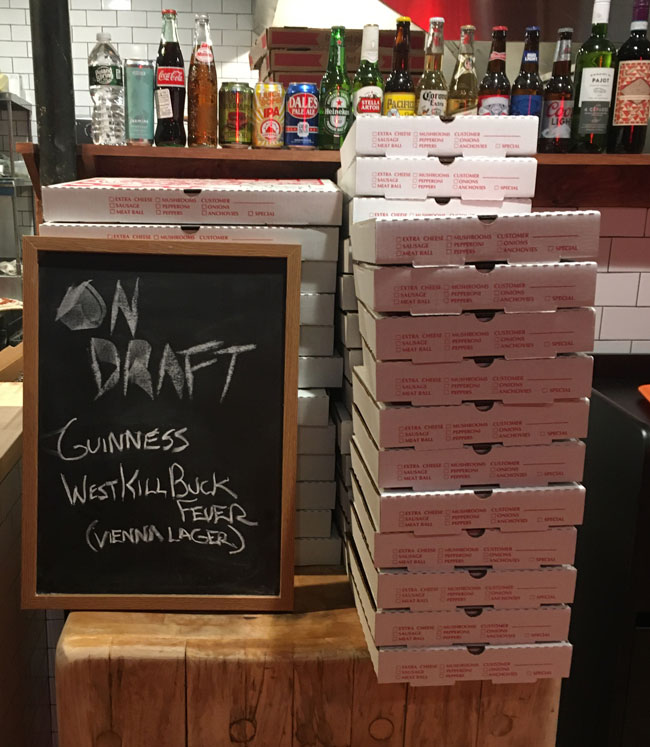 "Six different people have told me, in six different settings, that this is the best pizza in town." says patron Ole Breuning. "This brings me back to New York City and Ray's pizza on 11th and 6th Avenue."
Steve Gonzalez of Sfoglini Pasta is the creative, food consultant - insisting that all pizzas are baked from scratch, including the dough and sauce. Joe Gugliuzza, experienced pizza-maker, moved up to Hudson from Brooklyn to work at the Half Moon.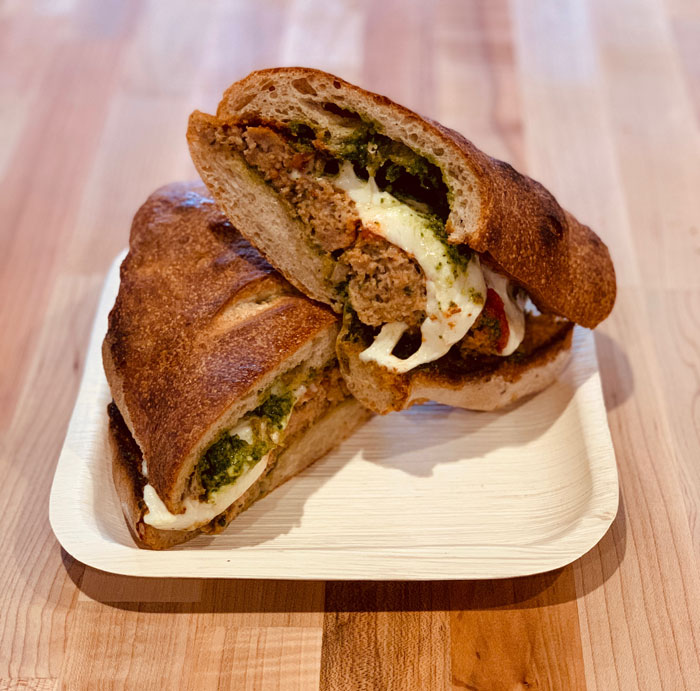 Specialty pizza are also available as well as meatball subs and sometimes wings. Meatballs made from scratch.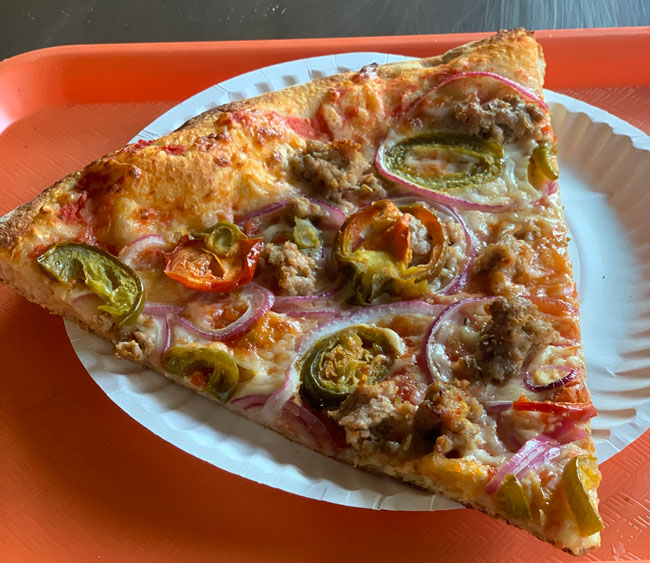 Specialty Pizza
As winter approaches, Hudson now has another food option - that can be delivered to your doorstep via Delivery.com. Get it for lunch!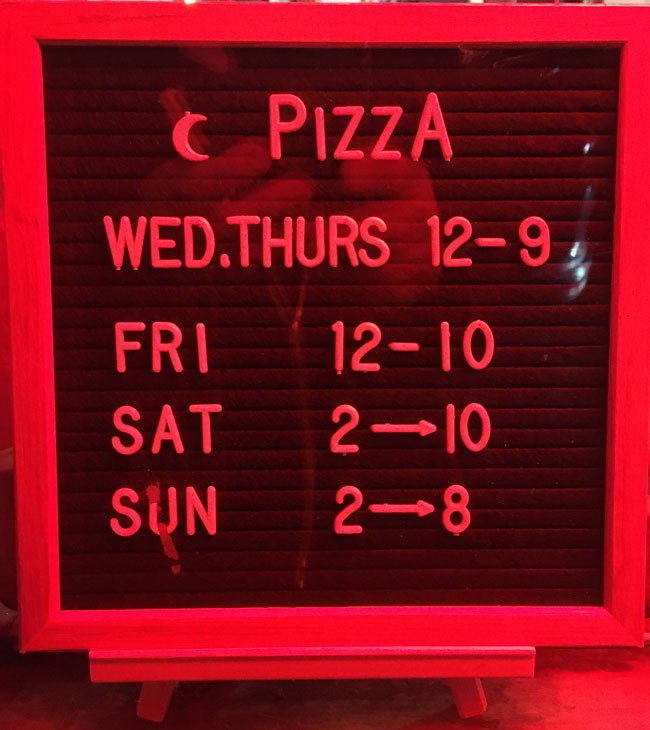 Pizzeria hours, now including lunchtime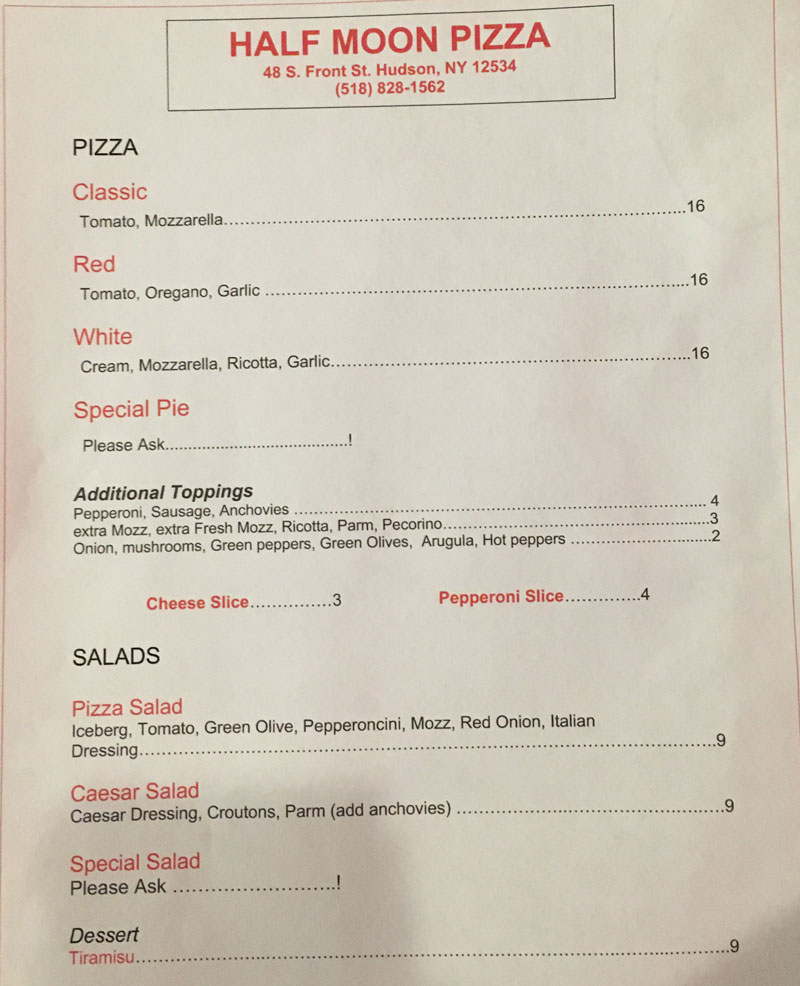 Come on down to 48 S. Front Street to the Half Moon - 518-828-1562 - and pick up a pizza, or order on line for delivery at Delivery.com