Favreaulous Factory
Address:
521 Warren Street
Hudson
NY
12534
United States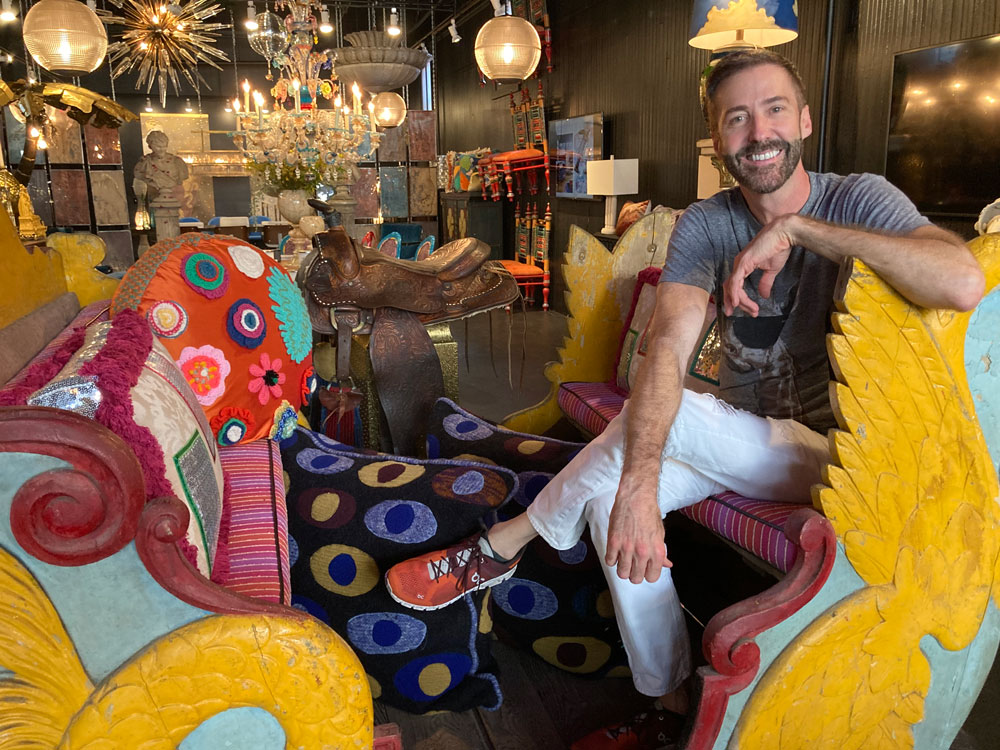 Steven Favreau, proprietor of the Favreaulous Factory
First, you have to pronounce it correctly.  Steven's last name is Favreau (fav row), then, add the "-lous".  FAVREAULOUS is pronounced as if you're saying FABULOUS, but with a 'VR' instead of a 'B'.
The Favreaulous Factory, 521 Warren Street, opened in Hudson right across the street from City Hall (520 Warren), in the space formerly occupied by Fluff Alpaca (they moved their storefront to Great Barrington).
Steven and his fiancé, both from Boston, now reside in Hudson.  Steven brought his interior design business with him.   Before interior design, Steven was a Broadway dancer, a soloist at the Moulin Rouge in Paris, and a cruise director!  His partner, Dennis Wyrzykowski, was a Catholic monk for thirty-four years.
The over-the-top designs are a contrast to Steven's down-to-earth personality.  On a Thursday afternoon, I walked into the store and easily chatted with Steven for over an hour.  He made me feel so comfortable, that I talked about myself way too much!  (which really defeats the purpose of me doing an interview of him).
(For instance, now Steven knows that the Trixie's Whorehouse parties were once hosted right above the space, in what used to be Jason's Upstairs Bar.  He did not know any of that before my "interview" with him - go figure!)
Steven and his partner Dennis "want to be a part of this community".  Ten percent of the sales from the Favreaulous Factory will be donated to Dennis' program for workforce training for local youth and adults.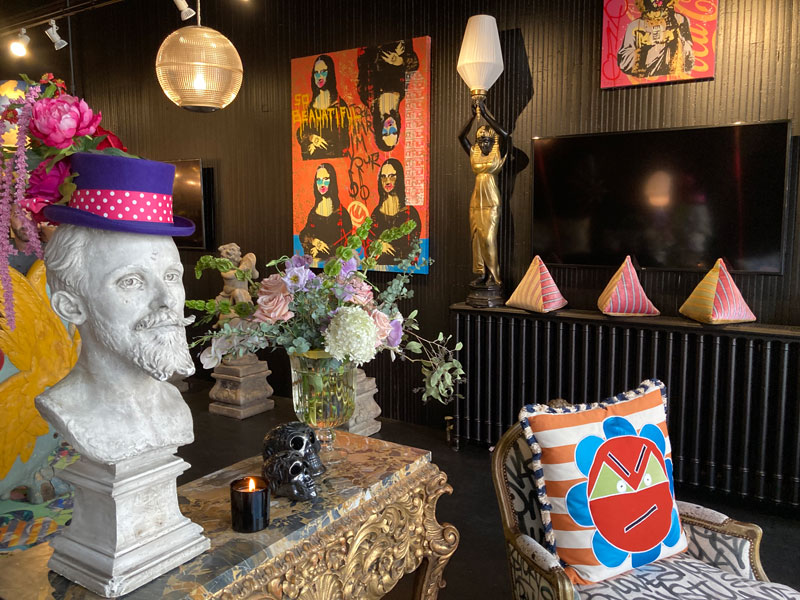 Stop into the Favreaulous Factory and tell them Trixie sent you!