Bar Bene
Address:
538 Warren Street
Hudson
NY
12534
United States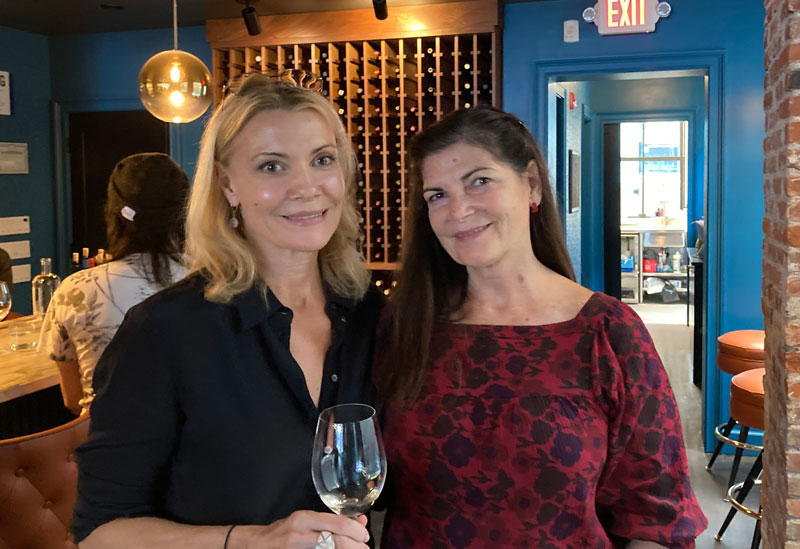 Bar Bene owner, Marie Wong, and sister, Jenny Homer
Bar Bene bar owner and her husband knew as soon as they arrived in Hudson.  "We said to ourselves, 'this is the place!'", says Marie Wong.  With that, they renovated the space and created a new wine bar on Warren Street.   Bar Bene in Hudson has a mid-modern vibe, quiet, clean, and classy.  The perfect space to get a drink in the evening or spend some time talking with friends in their outdoor patio garden.
Located at 538 Warren Street, it's just a few doors up from City Hall and the Hudson Whaler Hotel.  Check out their website here, and their menu here.
Stop in and say HI - tell them Trixie sent you!