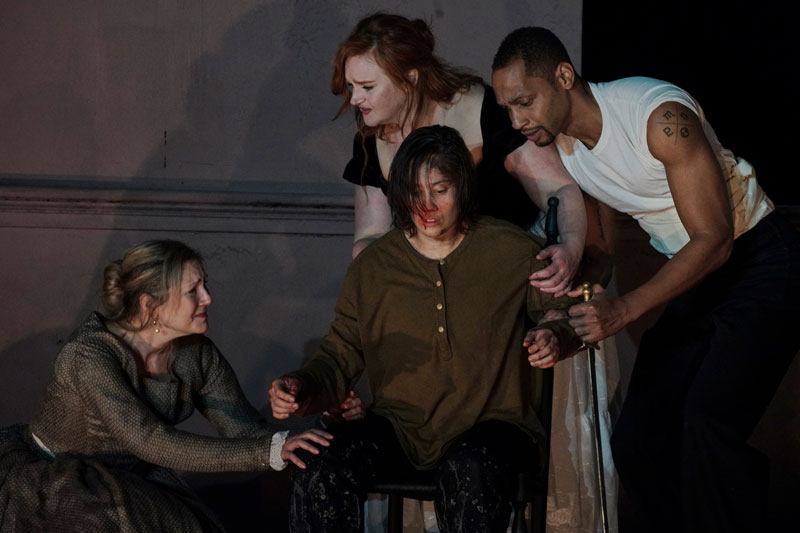 Honestly, I'm not an opera critic, I just like going to the opera.
I've been going for years because I like the way the music washes over me. I like the various voices, the drama, the passion and intrigue – even if, at times, I can't follow the plot. I like to look at the sets and costumes. I like the way the same work can be staged in different ways. I like opera houses; the grand Metropolitan Opera in New York City with its Marc Chagall murals at the entrance to the house, and inside, and the ceremonious ascension into the ceiling of the "Sputnik" chandeliers, made of hand-cut Swarovski crystals, before the performance.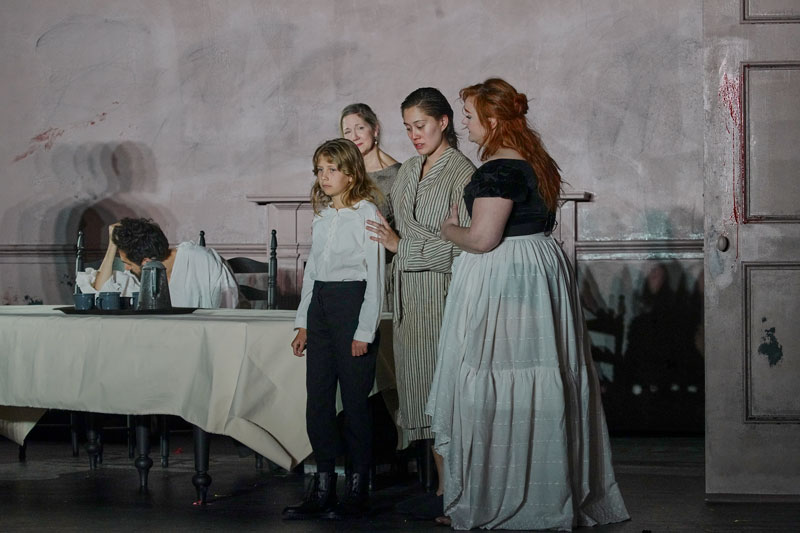 I loved the decidedly more modest, small, narrow, late great Amato Opera, on the Bowery – also in New York City- with its postage stamp-size stage where the company would bravely perform gigantic operas like Giuseppe Verdi's "Il Trovatore".
Imagine my complete delight when it was announced that R.B. Schlather would be directing "Rodelinda" at my new favorite opera house, Hudson Hall this fall (which you may remember was called Hudson Opera House not so long ago). I became an admirer of Schlather's work when I saw his staging of "The Mother of Us All" at Hudson Hall in 2017.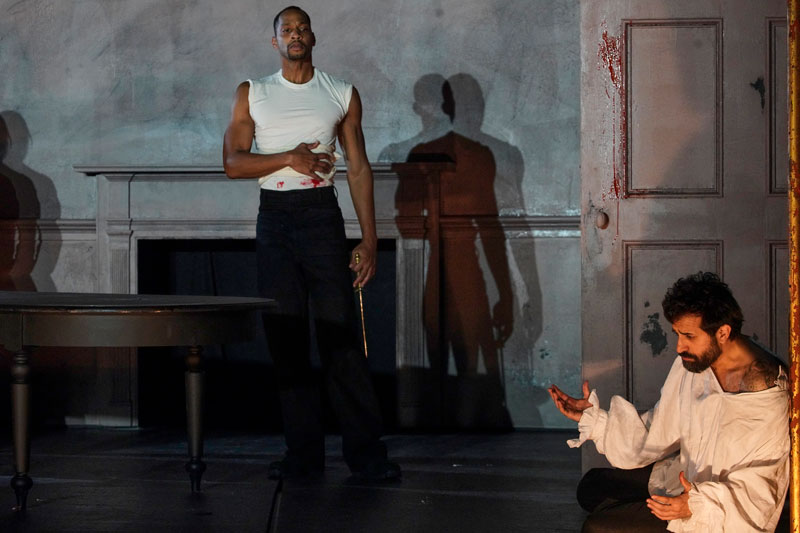 "Rodelina" is one of German-British composer George Frideric Handel's many musical works. It's a complicated, often confusing story of love, passion, betrayal, attempted murder, set in medieval Italy but for this production in the Victorian-era –sung in Italian with English titles.
Schlather cut an hour from the original opera. Only a real opera buff might have noticed the omission. With non-stop action from singers, moving shadows, an exquisitely constructed and colored set, and perfect costumes it was hard to ignore the proscenium. It was accompanied by the brilliant baroque music band, Ruckus. Maybe for the first time, I heard an instrument called a theorbo which looks like a lute and is plucked like a guitar. In Italian it's called a chittarone – a big guitar. It's got a really long neck – I wondered how the player could hold onto to it so long.
You know – operas weren't always associated with elitist devotees. Quite the opposite – they were a form of populist entertainment. Which is precisely why Handel composed more than forty operas and oratorios. People kept asking for more. Think of going to this opera as an 18th century version of streaming a Netflix melodramatic mini-series.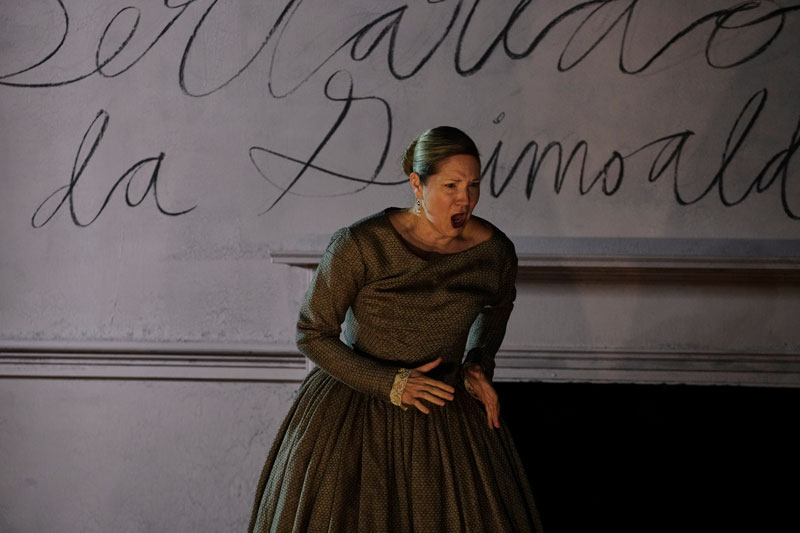 The house was packed the night I saw "Rodelinda". I recognized many friends and neighbors and heard only words positive words about the opera. "We're so lucky to have this world-class performance in our backyard." "It's astounding, just astonishing". And this advice from a friend who's directed hundreds of operas in his career of many decades, "You don't have to follow the plot, just listen to the music".
If you're reading this piece today, October 27th – there are two more performances of "Rodelinda" at Hudson Hall – Saturday the 28th at 7pm, and Sunday the 29th at 3pm. My advice – go see this opera. It's an opportunity not to missed. Surprise yourself. You may become a fan. From what I hear there will more R.B.Schlather Handel productions, over the next few years at Hudson Hall,.
Read what a real critic, The New York Times' Joshua Barone had to say about Rodelinda in his rave review here.