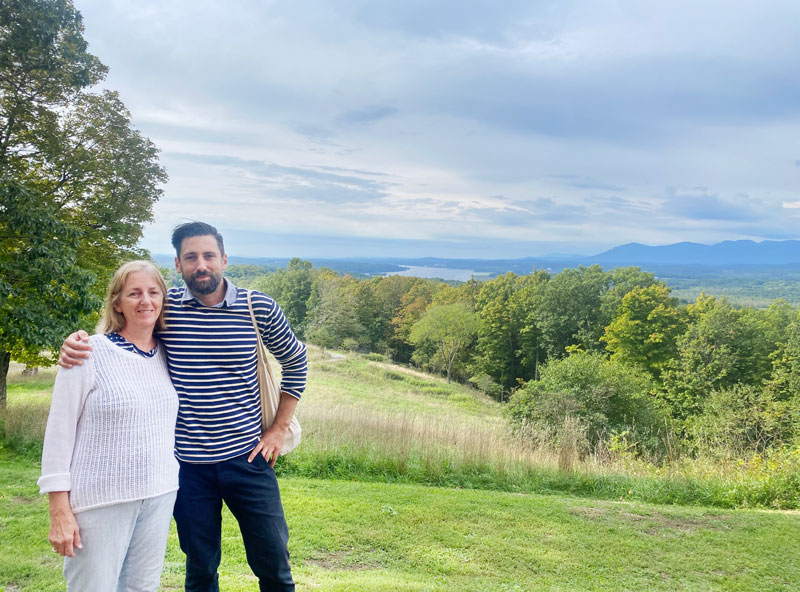 Written by Jack Dylan
Stella House Co. is a mother and son collaboration between Hudson designer Jack Dylan and his mother Mary Ellen.
Their first collection is a line of throw pillows, illustrated by Dylan, and produced by his mother, who resides near their hometown of Stratford Ontario Canada.
Feeling inspired after a holiday visit to Hudson, the two began working together over the phone, (Mary Ellen can't do FaceTime); with Dylan sending templates and materials to his mother via the mail, and her doing the careful work of crafting each punch-needle pillowcase by hand.
Mary Ellen is an experienced craftswoman, who spent years decorating the family's bed and breakfast in Stratford and working in a local stencil shop.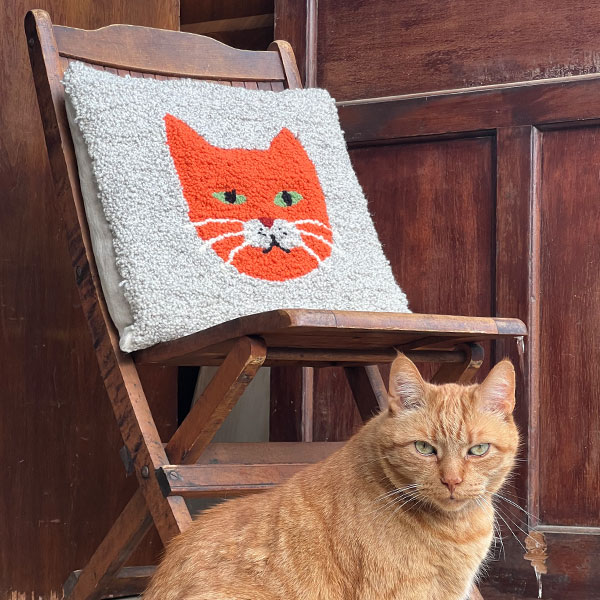 "I love doing crafts with my mom, and we'd been looking to do a project together for some time, but couldn't get our schedules to line up for about thirty years." said Dylan during an interview last week, as he sped through the Catskills practicing for his third driving test, while his instructor and interviewer gripped the door.
Dylan is 39, and the quintessential New York transplant, but a recent encounter with a chocolate date square cost him the cap on his front tooth, making him reminiscent of Chris Cooper's character in Adaptation, as he zipped through the countryside explaining his grand schemes from behind the wheel.
Of the six whimsical designs on offer, most are inspired by Dylan's Hudson garden, which he designed and labored over last summer.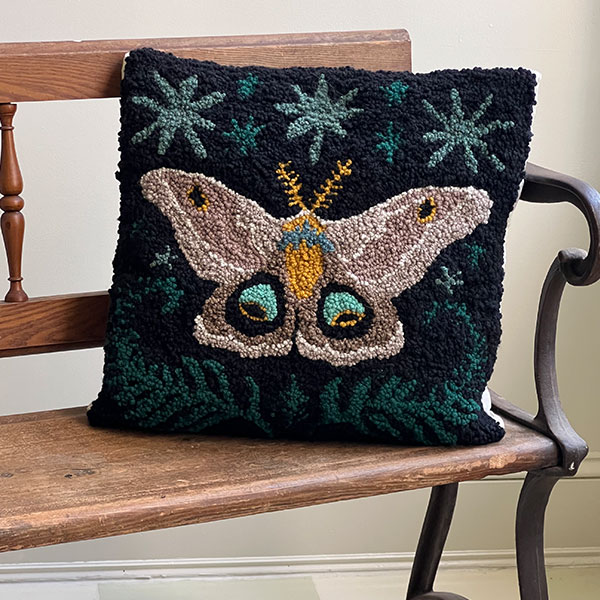 There is a "Midnight Moth" emerging from ferns, an eight-pointed star, (Stella-House's emblem), and a "Moon Man", whose not actually in the garden, but does look down on it.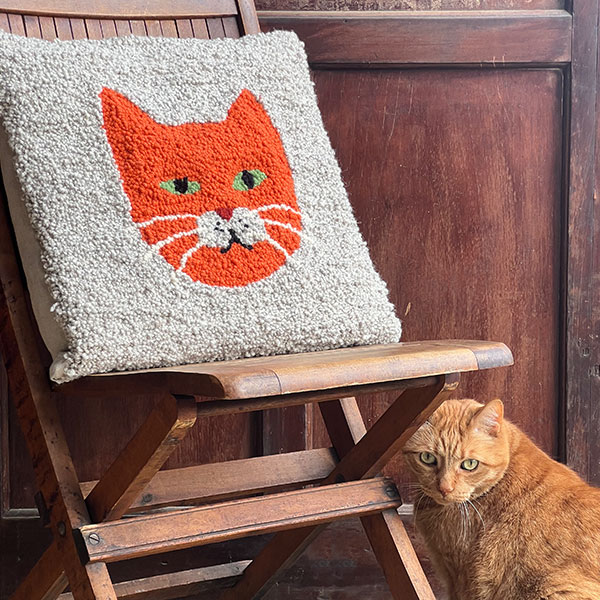 Also featured is "Orange Cat", based on Dylan's own cat, Orange Boy, (pictured). And an Octopus and a Mermaid, whose presence Dylan explains by saying, "We're adding a pond to the garden."
All pillows are on offer exclusively at Stella-house.co, where new designs will be added each season.