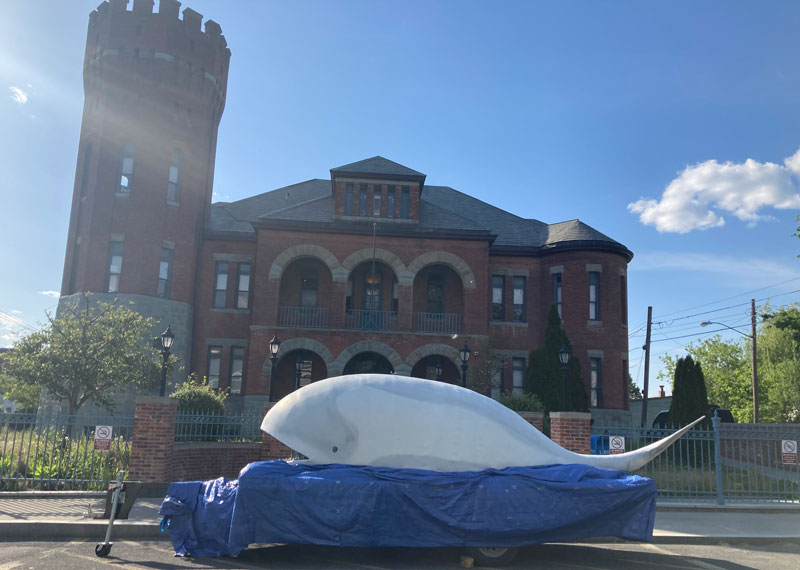 You've seen the whale symbol on Hudson's street signs, parking signs, maybe you've noticed the whale float that appears in Hudson's parades.
But, where did it all come from? And why?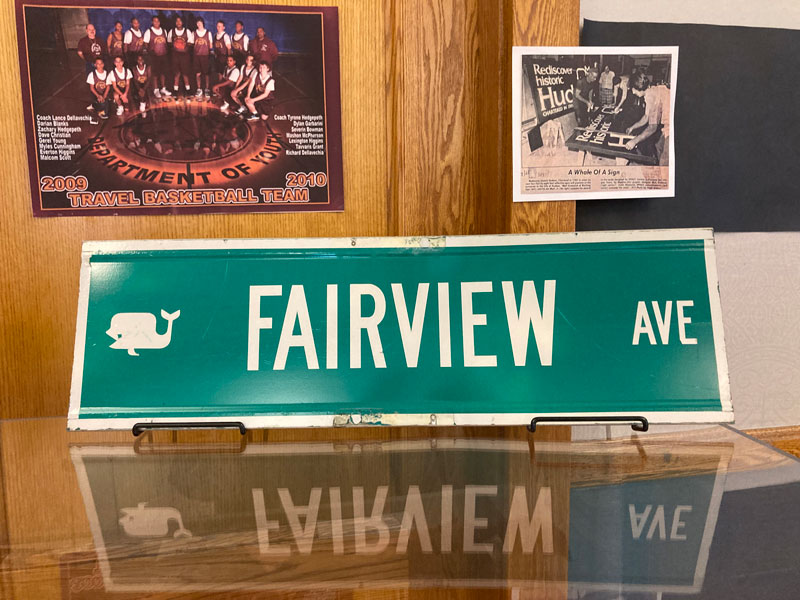 In the mid-1970s, the City of Hudson was a different place than it is today. Big box stores were opening in nearby Greenport and lured shoppers away from Warren Street. Local businesses and media – at the time, the Register-Star, got together and promoted events and festivals to keep shoppers on Warren Street. They called themselves SPOUT – the Society to Promote Our Unique Town, and "SPOUTy" the whale became the mascot and icon.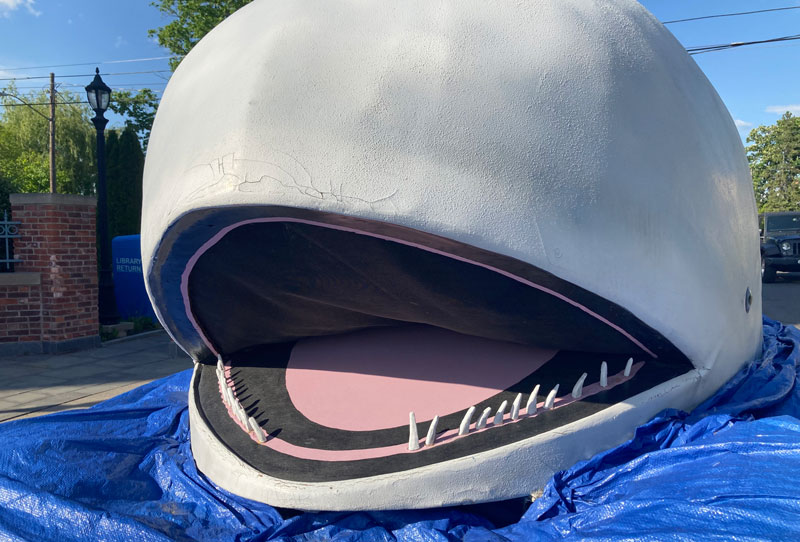 The volunteers and staff of the Hudson Area Library and the Library's History Room searched through the archives and curated an exhaustive historical exhibition of SPOUT-related pictures, articles and announcements .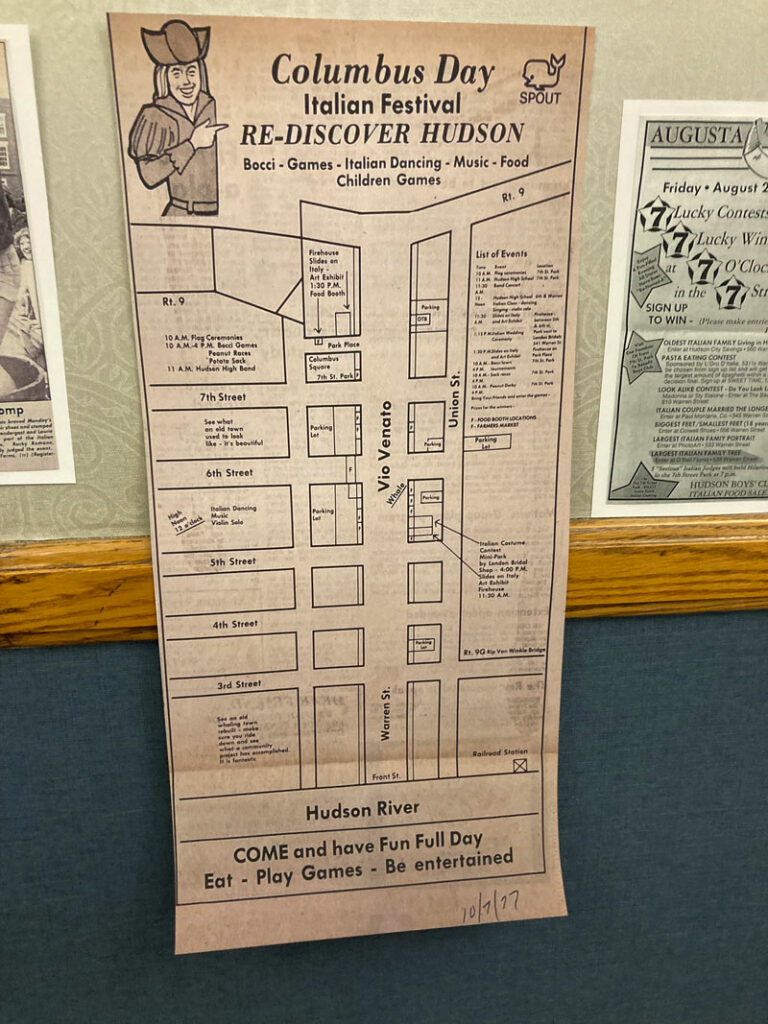 There are lists of local stores and restaurants, as well as before and now comparisons of Warren Streets buildings.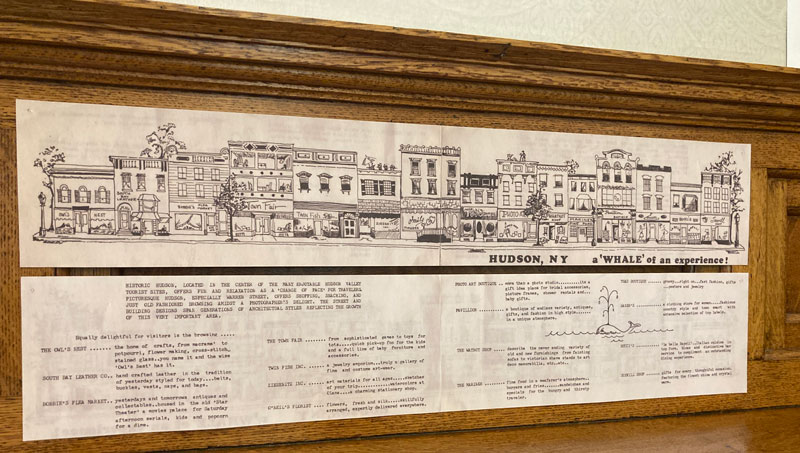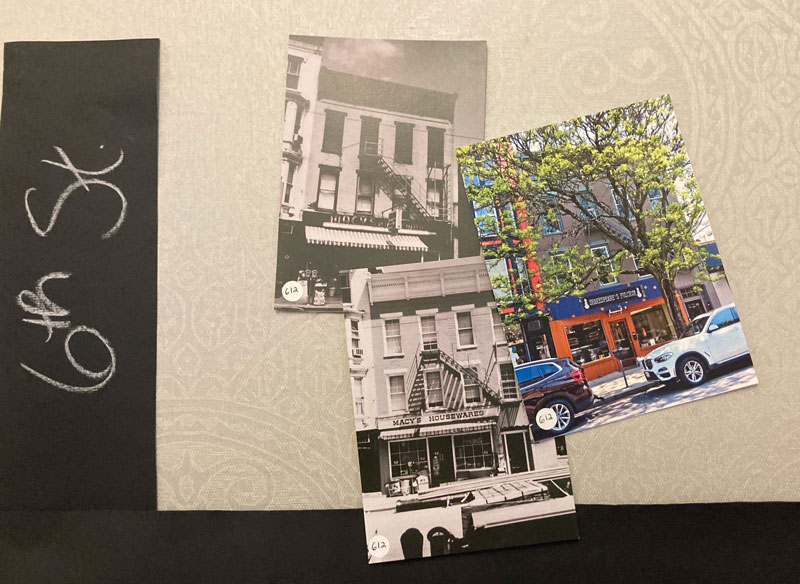 It's a great retrospective of our little city, as local businesses and media united to build community.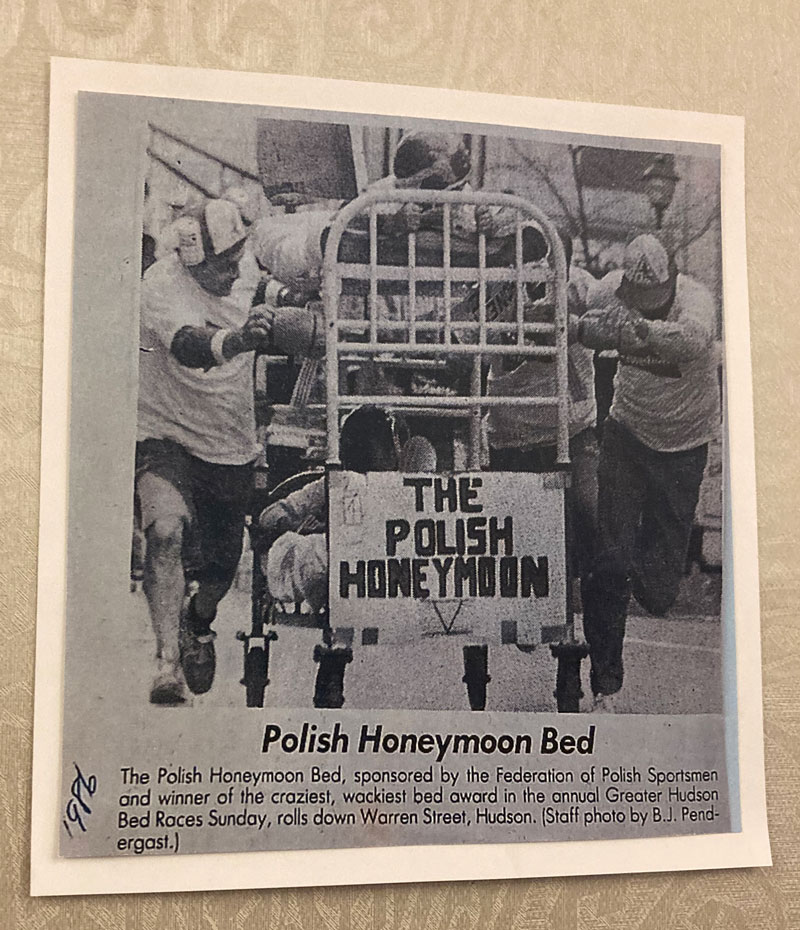 The Hudson Bed Races were from a time gone-by.
I helped organized two Hudson Bed Races in 2016-17, but alas, no more.
Try to get insurance today for an event where people push homemade beds on wheels as fast as they can down a street.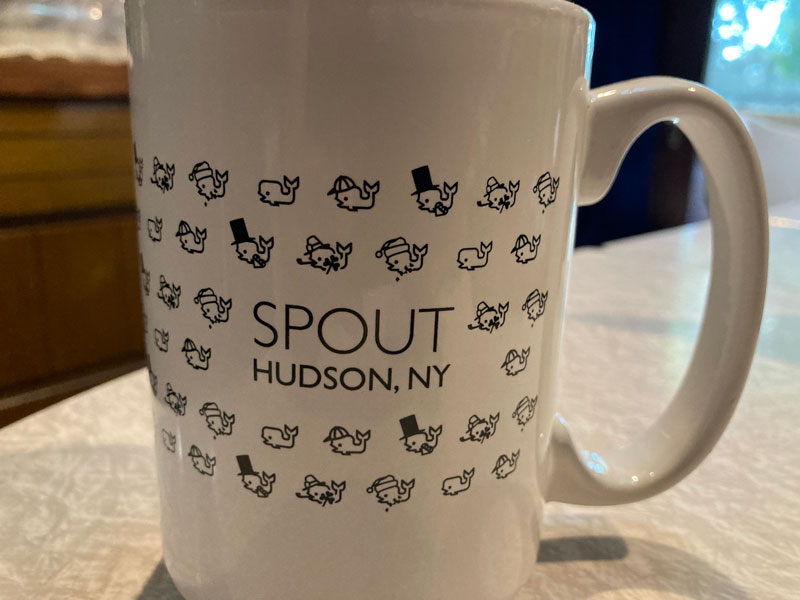 Bring a piece of Hudson history back home, and help support our local library. Purchase a SPOUTy whale mug or vinyl sticker, either at the library or the Spotty Dog on Warren Street. You can get a riverscape SPOUT tshirt on-line here.
I bought a mug at the exhibition, and had to make room in the cabinet for my new SPOUT Hudson, NY mug, which I am using while writing this!
Check out the exhibit during the Hudson Area Library's open hours at 51 North Fifth Street.
The exhibition runs through the end of June.
Monday – 10am to 5pm
Tuesday – 10am to 5pm
Wednesday – 10am to 8pm
Thursday – 10am to 5pm
Friday – 10am to 5pm
Saturday – 10am to 3pm