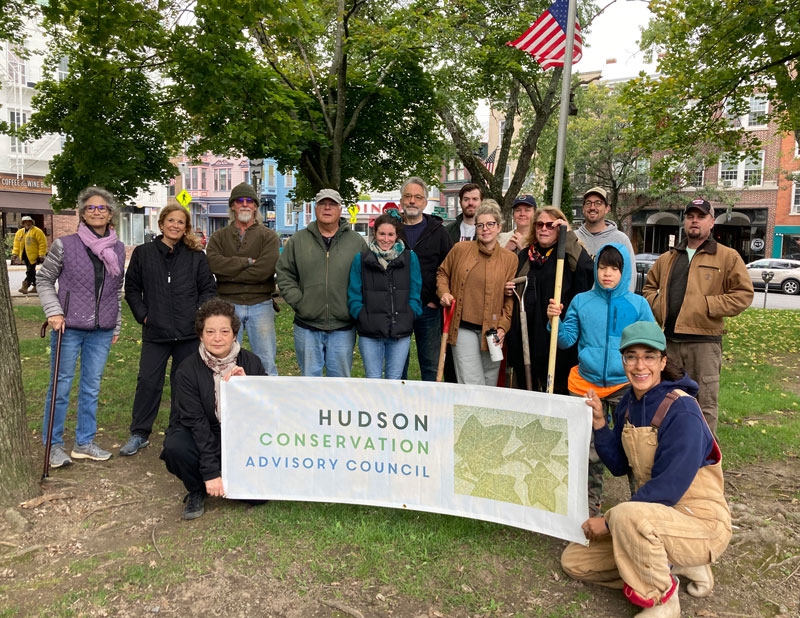 DEPARTMENT OF ENVIRONMENTAL CONSERVATION PROGRAM TO SUPPORT COMMUNITY REFORESTRY ALONG HARRY HOWARD AVENUE
HUDSON, NY – The City of Hudson has been awarded a grant of $46,257 from the Department of Environmental Conservation (DEC) Division of Lands and Forests Urban and Community Forestry (UCF) Program for Tree Planting in Disadvantaged Communities after Ash Tree Loss.
DEC's Urban and Community Forestry Program works to increase public awareness of the importance of trees and healthy community forests and provides technical assistance to communities to help them develop their own community forestry programs. Funding for this two-year grant comes from the US Forest Service and National Association of State Foresters through the State Urban Forest Resilience Grant, and from the NYS Environmental Protection Fund (EPF).
The award will support the planting of up to seventy new trees along a portion of the sidewalk abutting the Fireman's Association of the State of New York (FASNY) property along Harry Howard Avenue. The area is both a section of the Empire State Trail and a pedestrian route to the Hudson City School District that was identified by Hudson's Conservation Advisory Council as an ideal area for a large-scale community forest project. The effort will include youth engagement and educational programming in coordination with the Hudson Youth Department to identify and "adopt" the newly planted trees.
"The tree planting project along Harry Howard Avenue is a very exciting opportunity for Hudson school children to experience the importance of the urban tree canopy very day as they walk to and from school," said Hilary Hillman, member of the Hudson Conversation Advisory Council. "They will feel the comfort of the shade, witness beauty and the changes over the seasons, breathe cleaner air and gain an understanding of the vitality that biodiversity creates a thriving environment."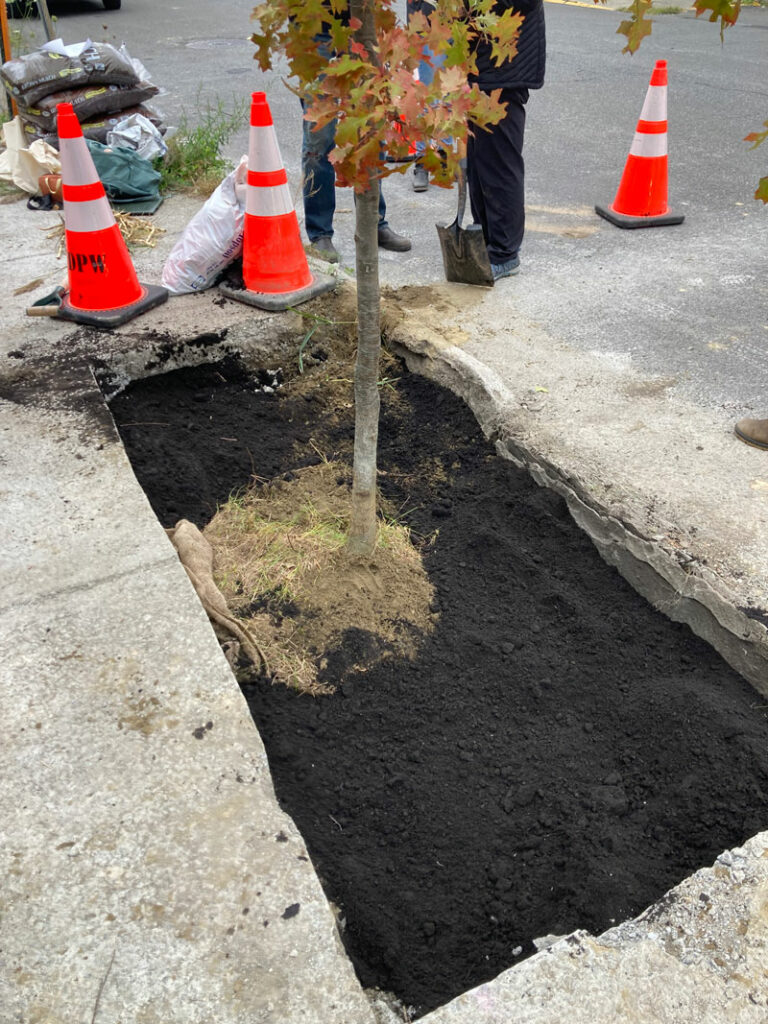 New York State Department of Environmental Conservation Commissioner Basil Seggos said, "The invasive emerald ash borer has significantly impacted tree canopy in most communities across the state, especially in Disadvantaged Communities. Supported by New York's Environmental Protection Fund, this grant will assist the City of Hudson in their commendable efforts to increase healthy tree canopy and provide many benefits, from filtering air and water pollution, and improving mental and physical health, to mitigating climate change."
"We are extremely grateful for the DEC's support of this vital project," says Mayor Kamal Johnson. "Hudson will see a record number of tree plantings over the next year, and it's incredible to witness the support for a broader effort to regrow our urban canopy coming from multiple organizations."
This award announcement follows two other first-time grants secured for tree planting in Hudson. In October 2022, National Grid awarded Hudson a $7,850 Clean Energy and Sustainability grant to support the purchase and installation of nine street trees, and in January 2023, the Hudson Development Corporation and Conservation Advisory Council secured an award of $32,075 from Partners for Climate Action Hudson Valley for up to thirty-four street tree plantings. Together with the latest award from DEC UCF and additional municipal funds, well over 100 trees are planned to be planted in Hudson by the end of 2024.
"It is wonderful to see the City of Hudson's urban design be more landscape-driven," said Britt Zuckerman of the Hudson Conservation Advisory Council. "These new tree plantings, across the City, will serve as a catalyst that puts stewardship and resiliency at the forefront. Over 100 trees in one year is incredible progress, that should be celebrated!"
A Request for Proposals from contractors to provide the trees and planting services for this project is now available on the City of Hudson's website. Proposals will be accepted through May 1, 2023, with a target planting date in fall 2023.