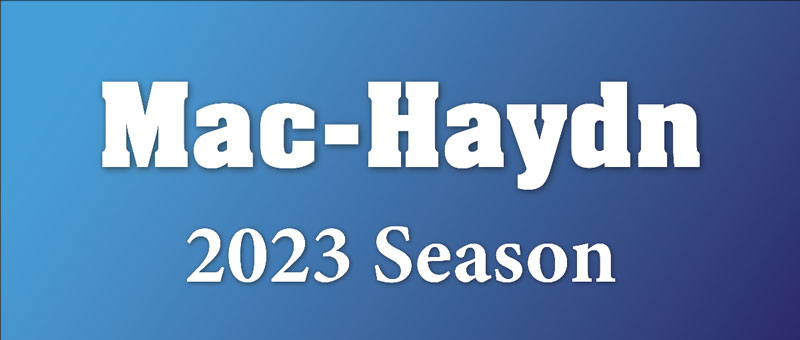 (January 25, 2023–Chatham, NY) The Mac-Haydn Theatre has announced its 2023 season schedule, composing the theatre's 54th summer season. The lineup of hit musicals includes "42nd Street," "Footloose", "The Sound of Music," "Godspell", "Jersey Boys" and "The Marvelous Wonderettes."
Tickets are now on sale at www.machaydntheatre.org.
Consisting of some of the most highly-requested shows in Mac-Haydn history, according to recent surveys conducted at the end of each season, the 2023 season was constructed with audience input at the helm. The 2022 season survey revealed that two thirds of Mac-Haydn audiences were keen for a "Jersey Boys" premiere in Chatham.
"The Mac-Haydn has been an artistic jewel in Chatham for more than 50 years and we are so fortunate to still be able to bring such high caliber shows to the region," said Producing Artistic Director John Saunders. "This season, we are bringing many requested favorites alongside dazzling new hits to make 2023 a season to remember."
In addition to the Mainstage lineup, the theatre's Limited Performances Series will return this summer, featuring guest artists in concert-style programs. The Limited Performance titles and calendar will be revealed in a follow-up announcement in the coming weeks.
Mac-Haydn audiences will be delighted to know that the theatre's fan-favorite "Backstage Coffeehouse" will return on Friday and Saturday evenings for summer 2023. After two seasons without the post-show cabaret due to COVID-19 safety protocols, the program will return, featuring the 2023 acting company singing musical theatre hits, previews of upcoming Mac-Haydn productions, and of course the notoriously delicious hand-baked treats from the beloved Mac-Haydn volunteers.
"The ability to interact closely with our audience has always been such a great strength of the
Mac-Haydn," said Managing Director James Rodgers on the topic of Coffeehouse. "We have really missed it over the last two seasons. The return of Coffeehouse is a big step in getting back to those wonderful interactions."
Tickets are now on sale at www.machaydntheatre.org.