One could write any number of gender studies dissertations on the Mac-Haydn's current production of the "Full Monty", such as:
"An Analysis of Western Post-Modern Industrial Male Ego within a Declining Economy"
"Women in the Workplace and the Effects of Financial and Feminine Sexual Freedom"
"Body Image Issues in Rust Belt American (particularly Buffalo, NY) in the late 20th Century"
But why?
Why do an academic dissection of the brilliant and delightful romp of a production such as, "The Full Monty", now playing less than twenty minutes from Hudson at the Mac-Haydn Theatre in Chatham.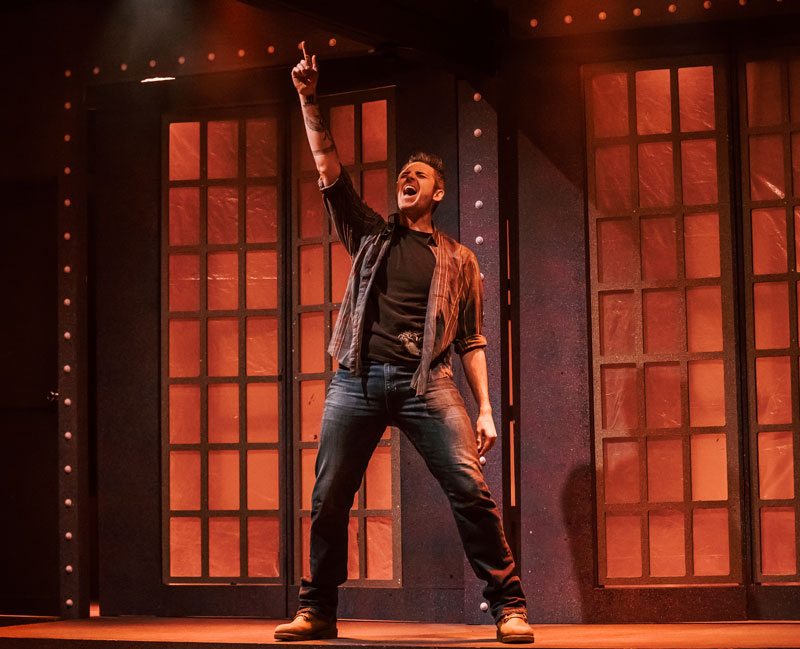 Based on the 1997 British film of the same name and book by Terrence McNally's "The Full Monty" hit Broadway in 2000, was nominated for ten Tony Awards in 2001, and won the 2001 Drama Desk Award for Best Music.
Faced with the possibility of losing custody of his son, out-of-work Jerry decides to take a risk and bare all as a male stripper. Jerry forms a team of everyday guys who would rather strip naked in front of thousands, than work as mall security officers. The reluctant amateur team rehearse and promise to deliver the Full Monty to the audience.
The acting, choreography, and singing, as with every Mac-Haydn production, does not disappoint. Xander James' rough and tumble swagger and voice is a crowd pleaser, as well as Tezz Yancey's intro dance number – so much fun! The singing is phenomenal, with instrument accompaniment or as an all-male a capella troupe.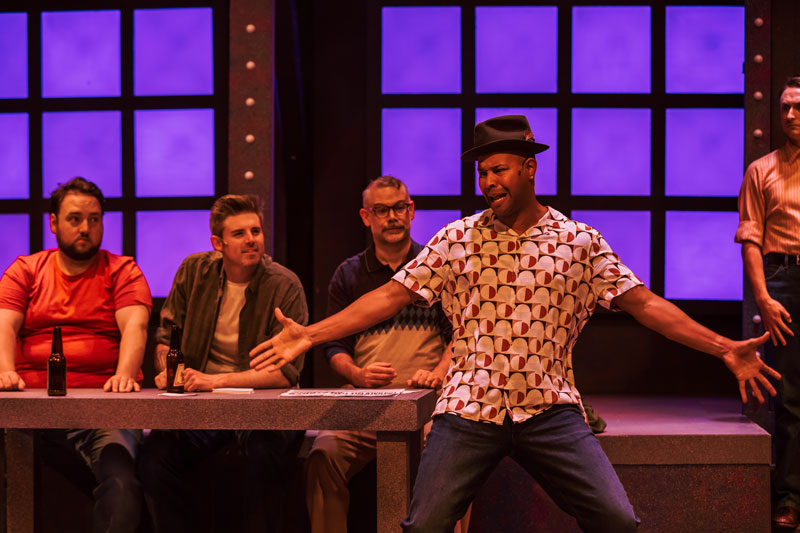 Who doesn't want to see all of these guys naked?
In the good ol' days of the late '90s, pre-smartphones, women would pay real money for a night out to see in-the-flesh penises. Over twenty years later, I guess that still happens. However, I do not know many women who are at a loss of seeing a penis whenever they want.
(Side story, I have women friends, when bored at work, will text their husbands/boyfriends for a "dick pic". The first woman to get a response wins. I do not think this game works the other way around. Also, never have any of the husbands/boyfriends questioned 'why am I sending you this?' They just send it.)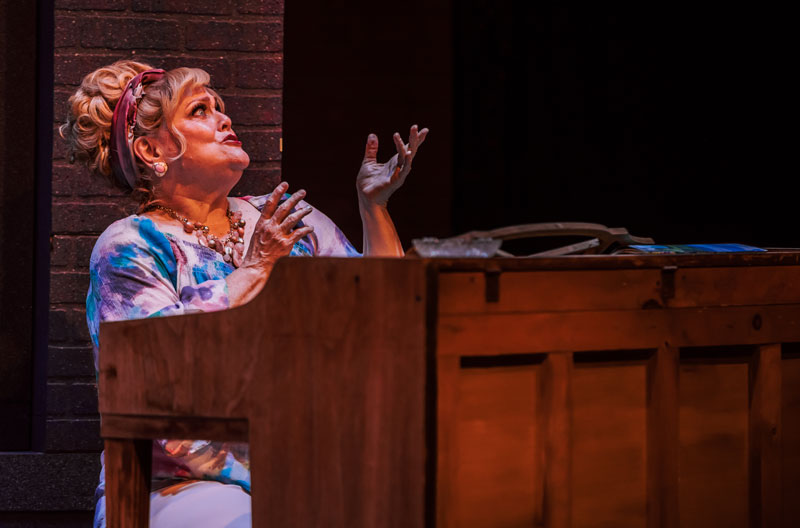 As the experienced, show business matron, Monica Wemitt's performance is hilarious! She's a funny comic relief to all the male energy on stage, and her delivery is spot on! Can they please write a part for her into every production? It can be the same wise-cracking 'Jeanette' character in every show. I would be fine with that.
Even though this play is about the lack of costumes, there's some noticeable 90s choices – such as a green track suit and a pair of acid-washed jeans.
This play is a story about men, their bravado, virility, and ego – but also their vulnerability, identity, and their roles in a changing society. If you need a "loftier" reason to see "The Full Monty", there it is.
Just have a fun night out and see a great show.
On a scale where six is "average", I give The Full Monty, an eight and a half!