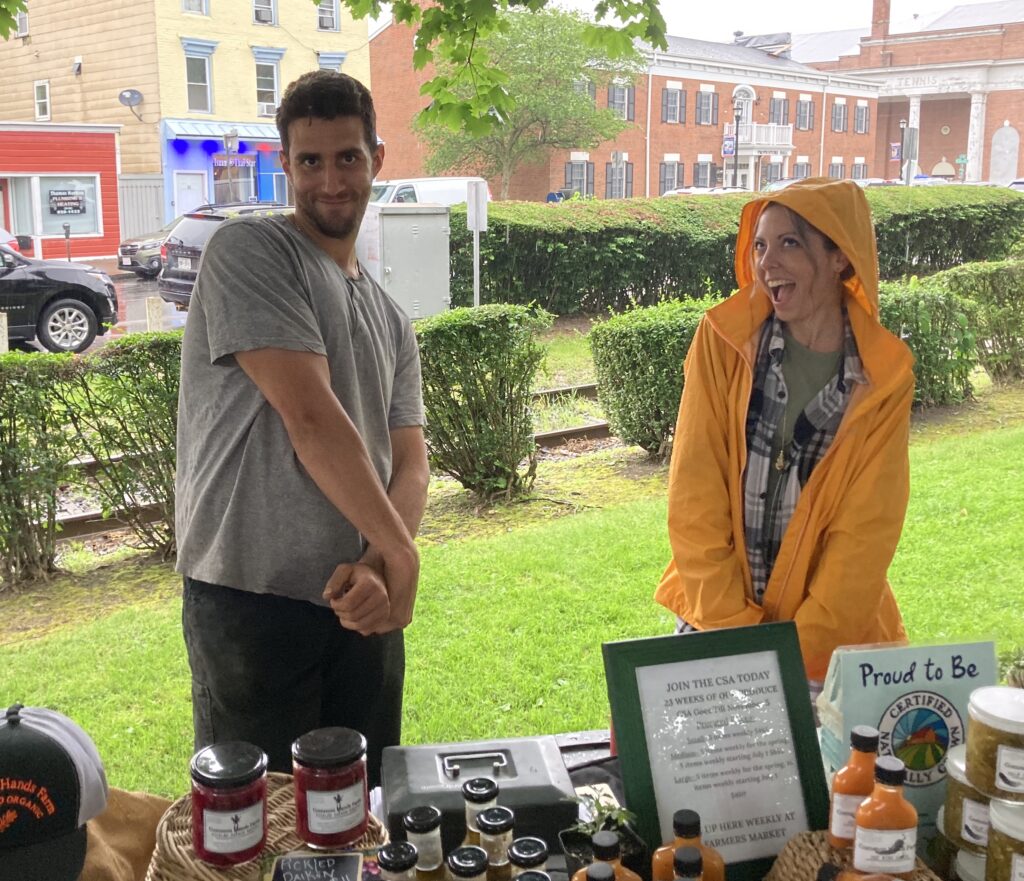 I asked them to 'pose' and this is what I got.
If it's not raining, then this is a great farmers' market. Wednesday evenings in the summertime can sometimes downpour. If it's dry, then venture up to 7th Street Park from 4-7pm for the Hudson Wednesday Market.
(Some call it 7th Street Park, others refer to it as the Public Square. I don't know, myself. I've only lived here for sixteen years. I'm still a newbie…)
If it is raining, then the market is wet. Wet, like the Ascension Day and Michaelmas dew drops used in the Whole Spelt Raisin Bread sold there. I was told that the dew drops, added with a eye dropper, have holistic properties.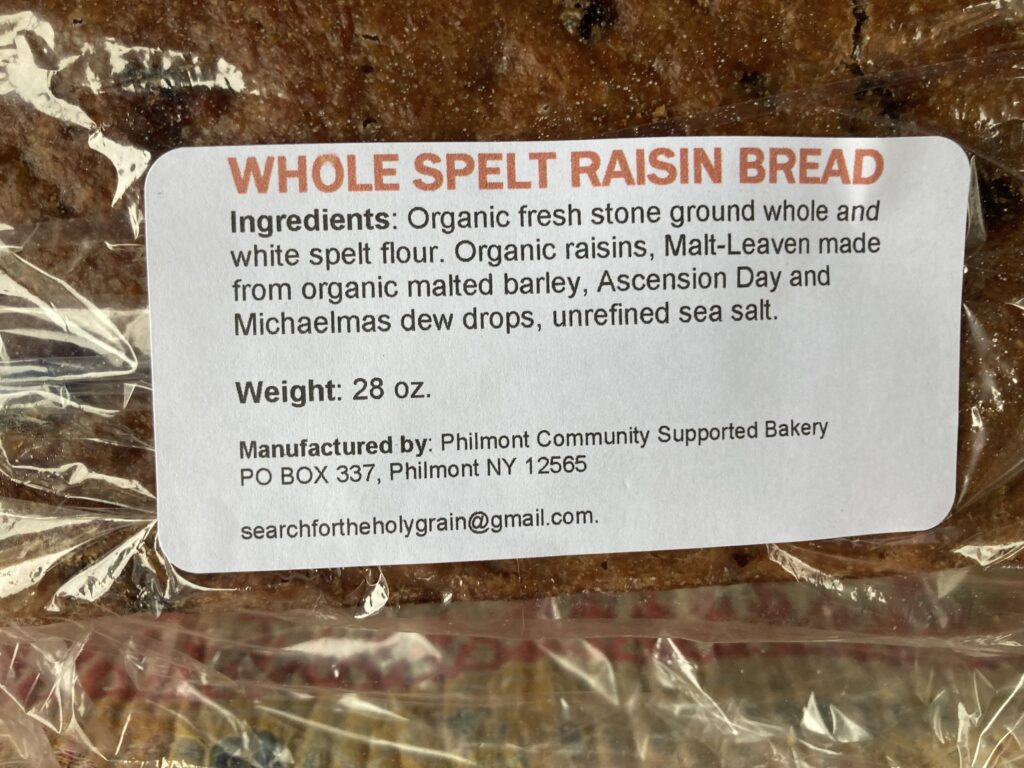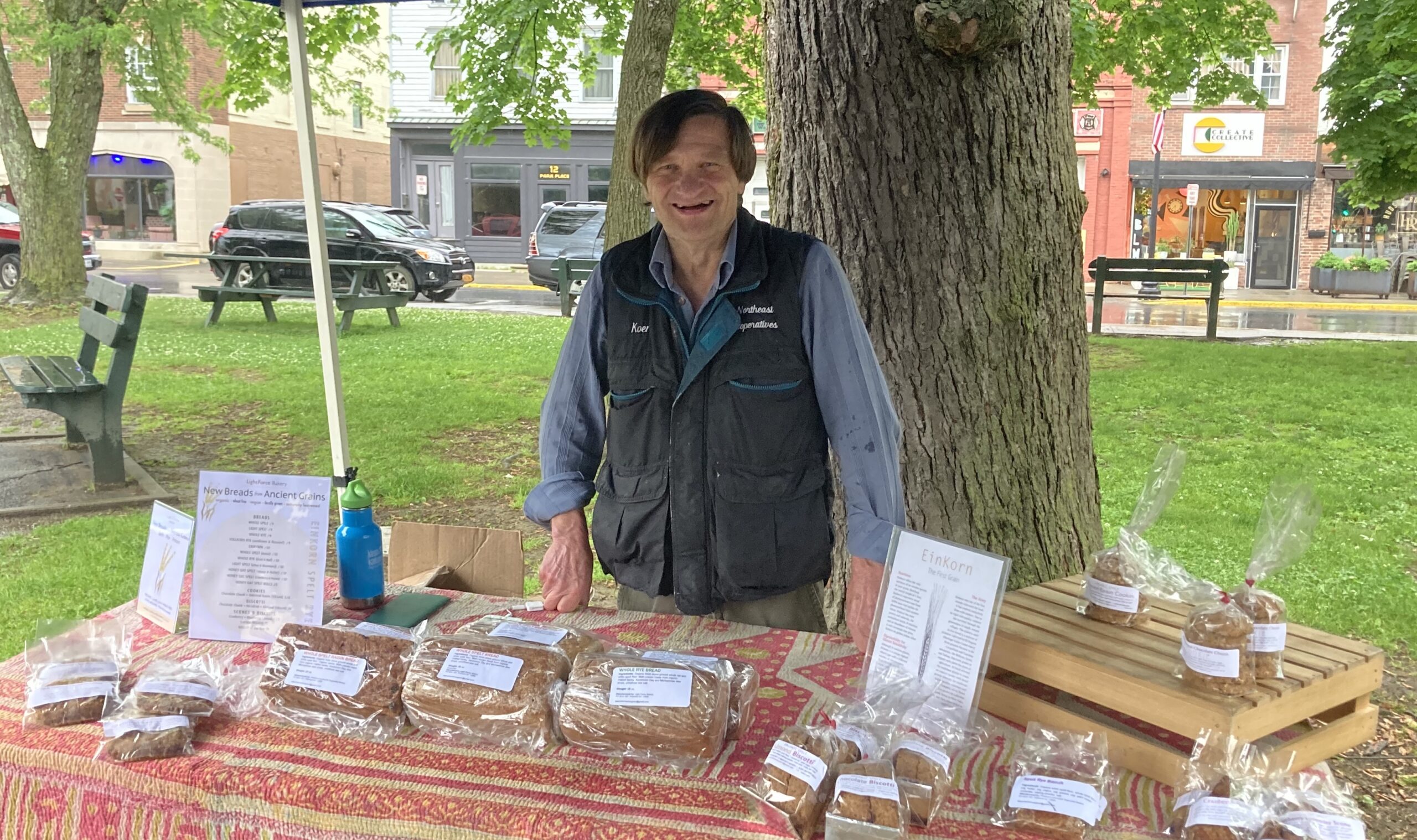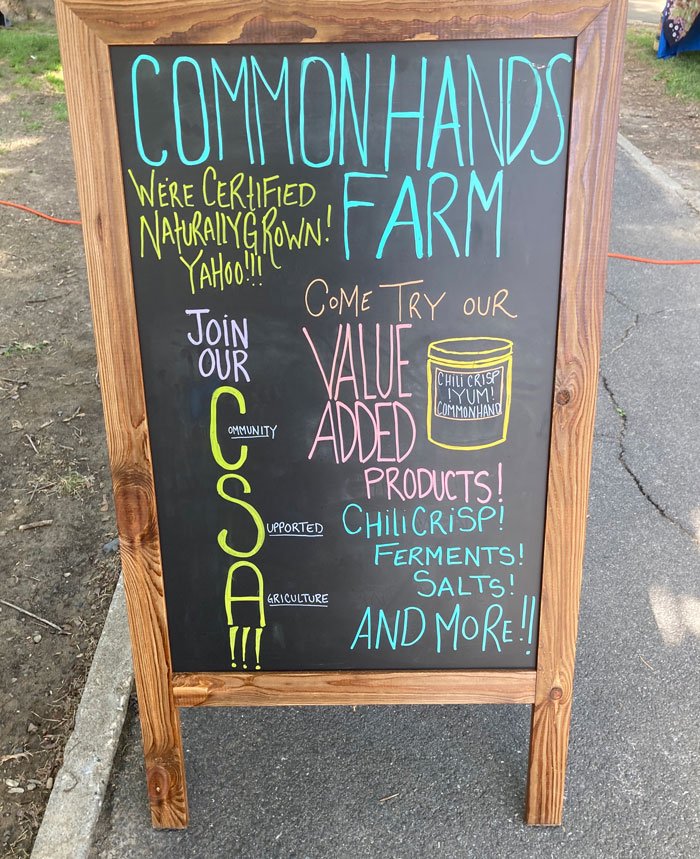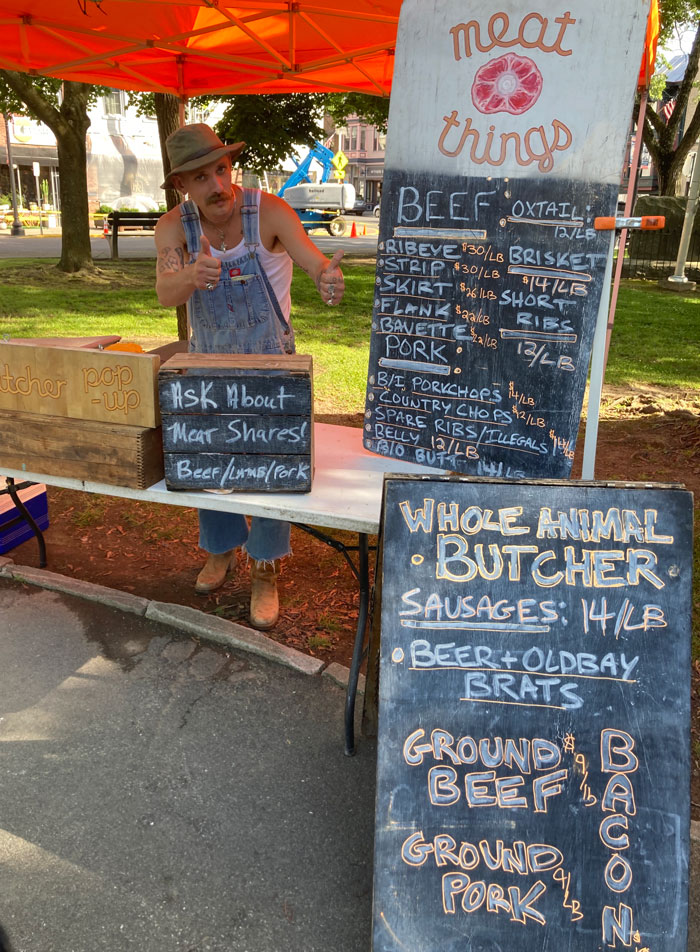 Follow Meat Things on Instagram @meatthings
The Hudson Wednesday Market is a mixed bag of goods – vegetables, salad dressing, coffee, meats, bread, fanny packs, baskets and freshly-made tacos.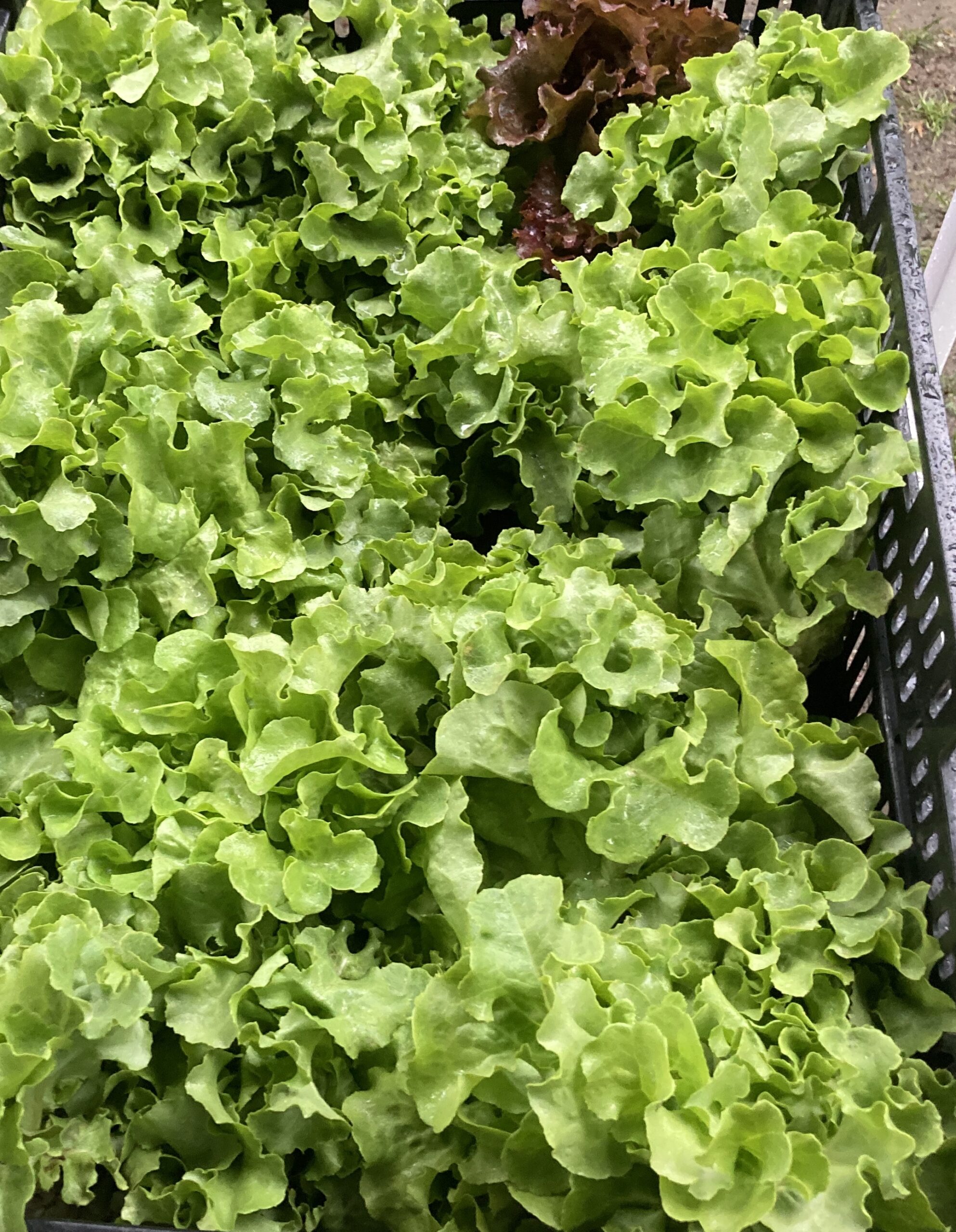 Muscle Man Farm sells eggs and beaver pelts. He told me I could touch his beaver, so I did. It was disgusting! I'm sure others will like his beaver – to each their own.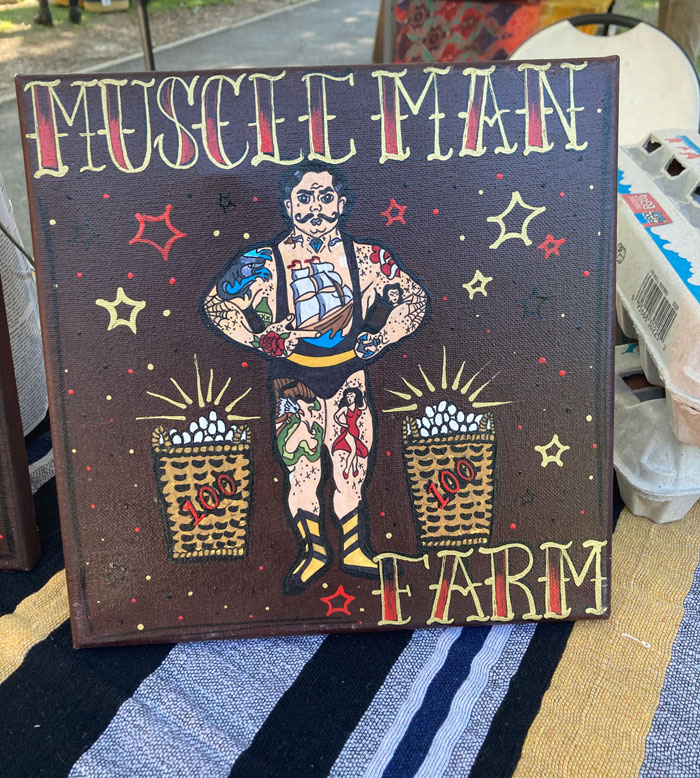 Beavers are so industrious. They work harder than a lot of people I know. Leave the beavers alone.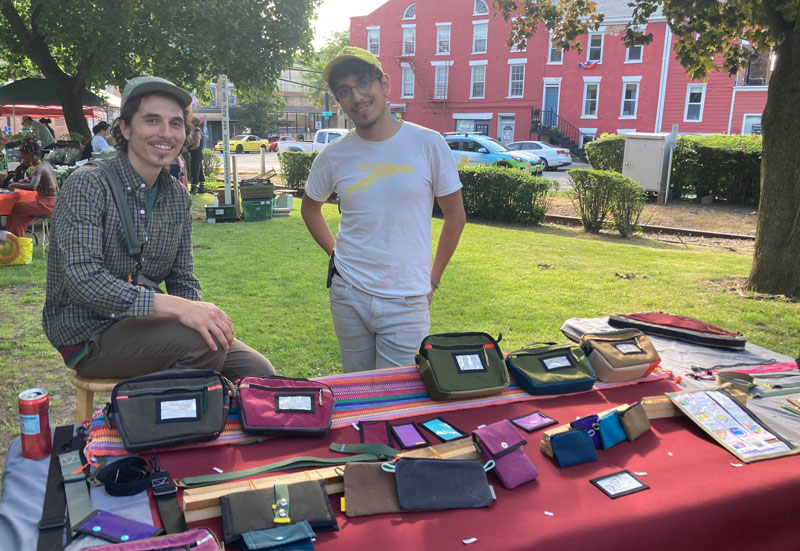 These guys are brothers. You can kinda see it, right?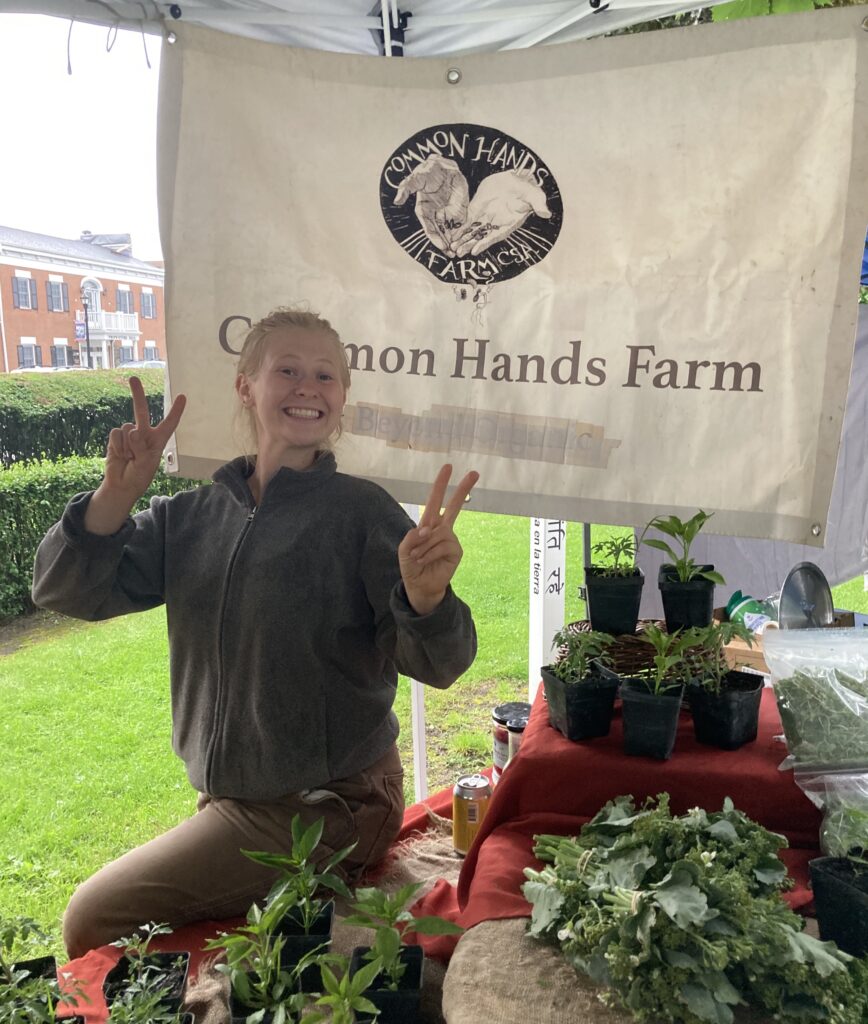 Stop by the Hudson Wednesday Market. There's live music, tacos, lots of greens.
It's a happy place.