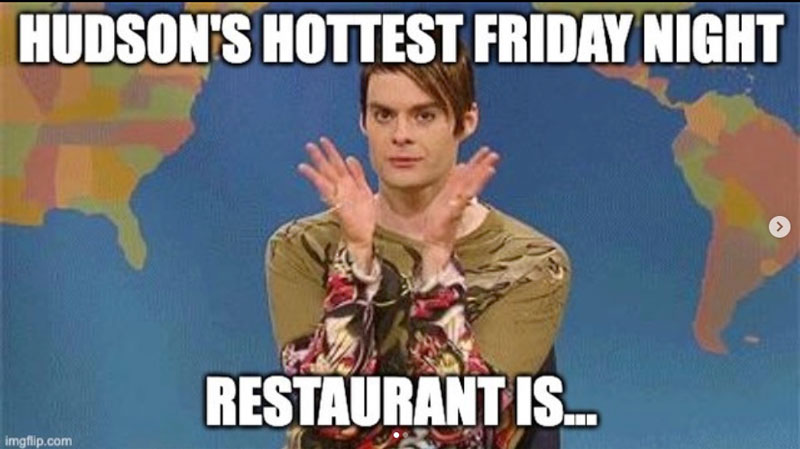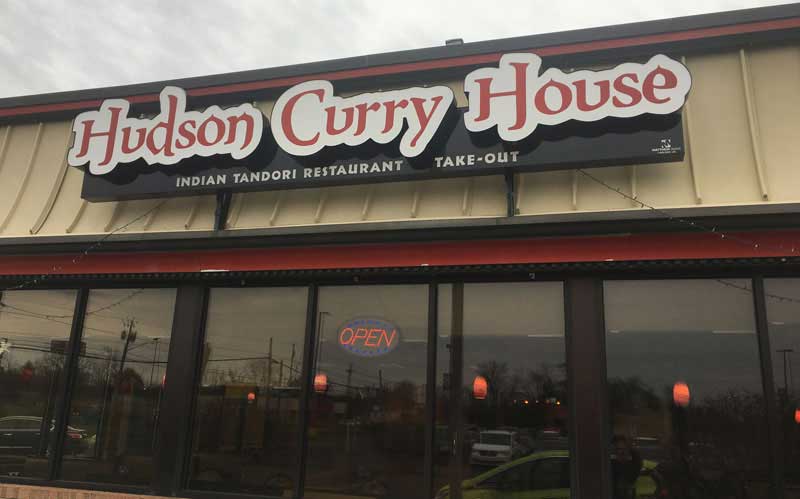 Located in a former Wendy's in a strip mall between Staples and Tractor Supply, this Friday night buffet has it all! Saag paneer, antique dealers, aldermen, Bollywood movies, gays, chai tea, pickles. The all-you-can-eat Friday night buffet for $18 is packed by 7pm.
Had a busy week? Don't know where to go to eat on a Friday night? Maybe you're in the mood for something a little different?
Hudson Curry House has tasty Indian food any night of the week, but Friday nights, 5-9pm is buffet night! For only $18, it's all-you-can-eat. (Which, I think is now the only all-you-can-eat buffet in Hudson, since Grand Buffet on Green Street closed years ago.)
If you have never been or, if you're not really sure what to order, buffet night is the opportunity you need to sample the menu. There's meat and vegetarian options, naan bread and soup, a salad bar with appetizers, and you MUST try the chai tea – which, with rice pudding and honey balls, makes a great dessert along .
Since you are dining in a former Wendy's, there's not much in terms of ambiance, other than Bollywood movies on the TV screen (which are a ton of fun!). The staff is very attentive and friendly. You can order trays of food, for events – keep them in mind for your next party – when parties return.
Also, this is the "place to be" for locals. If you thought that you were "escaping" Warren Street, you were wrong. By 7pm, the place is packed. You'll see your neighbors, a few local politicians, and you'll get more gossip than you wanted – school and property tax complaints, house values, updates on the latest planning board decision, and that ubiquitous line, "I can't believe they painted that house THAT color!". Did you think you were going to get juicy gossip at a former Wendy's in a strip mall in Hudson? Maybe not, but the saag paneer makes up for it.