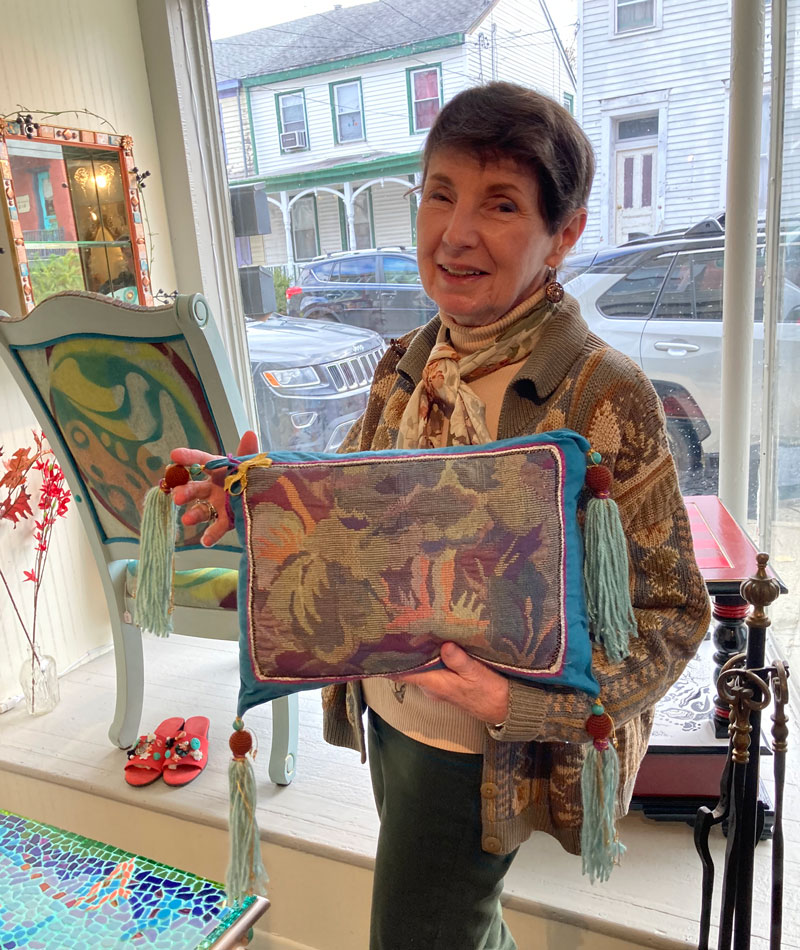 Robin Levin of Robin's Nest in Hudson
Sometimes you need to venture slightly off Warren Street to see the latest in creative, original, and hand-made designs. Robin's Nest at 25 North 5th Street, (5th Street and Columbia) is a must-see for vintage designer clothing, jewelry, and reimagined furniture.
Robin started visiting Hudson in 1997, and would shop in the Armory when it used to be an antique warehouse.
"I've always enjoyed Hudson. It's so much fun and has a great vibe." In the past year, Robin and her husband moved to Hudson and opened up shop.
Her shop includes vintage clothing, hats, jewelry, and some clothing that Robin restiches, to enhance its value.
Robin starts with a plain, simple piece of furniture, sometimes found on the curb, and gives it a new life.
Robin repainted and reimagined this children's dresser.
The toys, from Japan, were crafted onto the door, making it fun and interactive.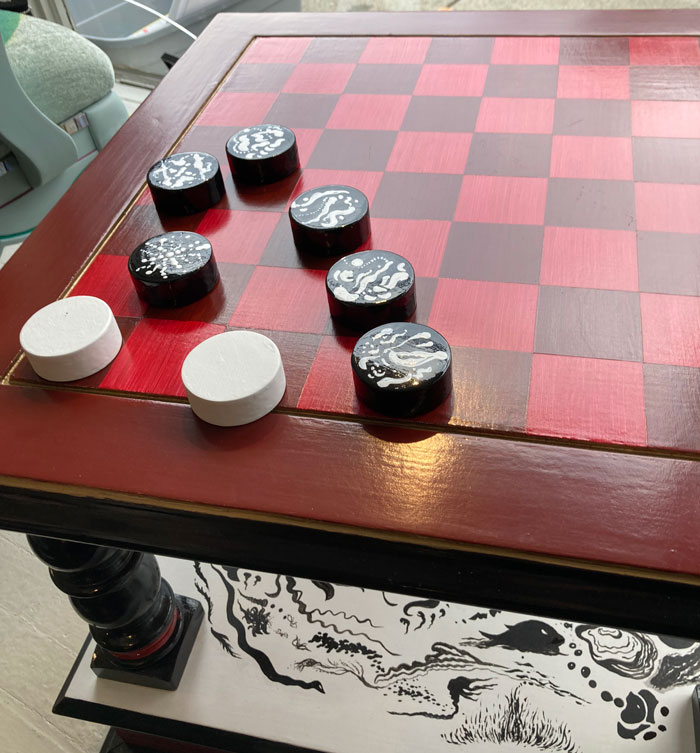 This checkers table, once discarded, is now beautifully hand-crafted and a perfect conversation and play piece for any home and family gathering.
Robin added the tile work and seashells to this table.
People sometimes bring her furniture to be reimagined.
Beautiful vintage furniture, with exquisite details, is given a new lease on life.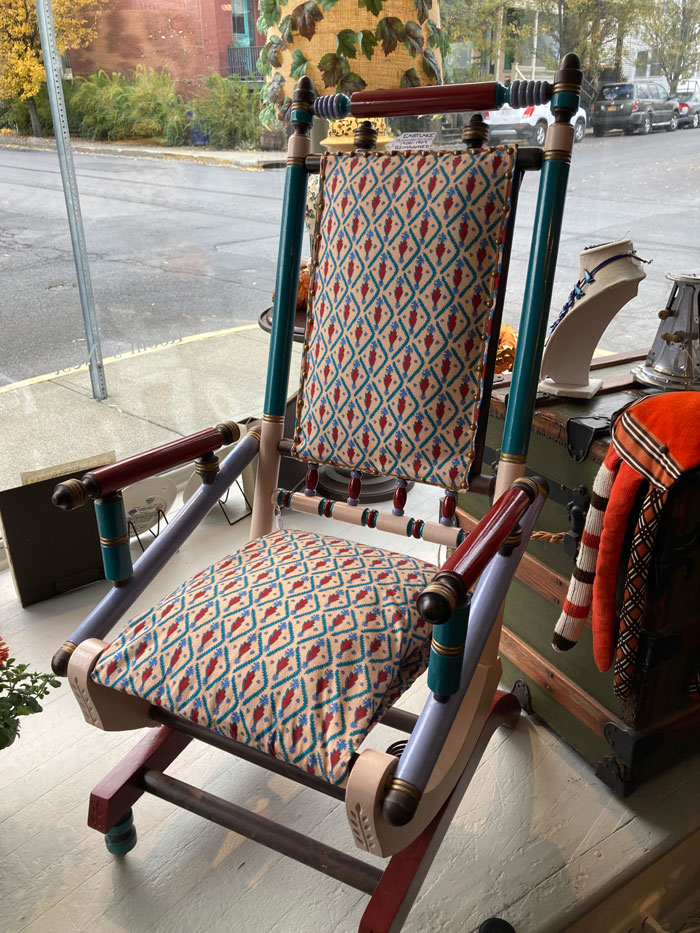 This Eastlake Platform Spring Glider Rocking Chair (1900-1909) was found in disrepair.
Robin reimagined the webbing and fabric, and updated the walnut frame and now it sits proudly in her store window.
To see the chair's BEFORE picture, check out Robin's website, here.
Robin's website is an inventory of her designs. Check it out.
Fly on by to Robin's Nest – on the corner of 5th Street and Columbia.
Tell them Trixie sent you!