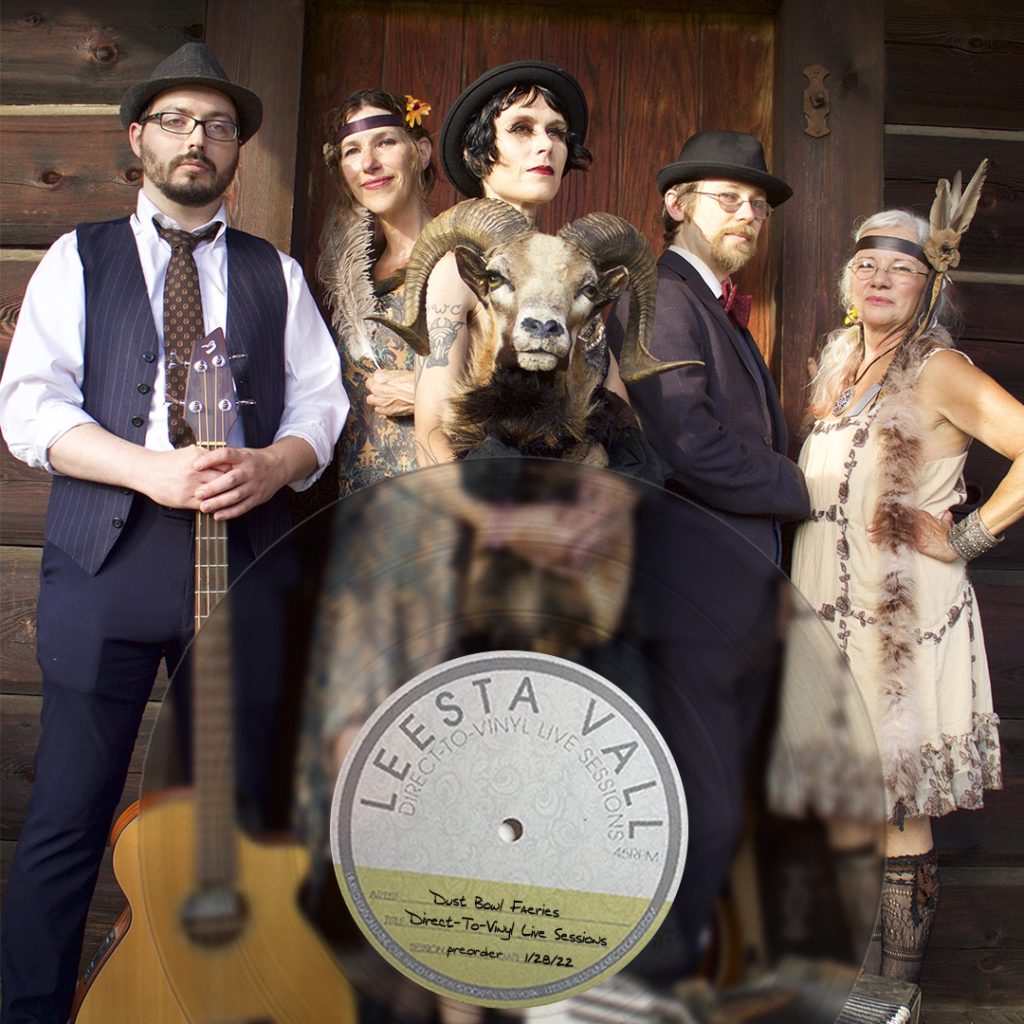 Vinyl lovers, support local musicians by ordering a Dust Bowl Faeries vinyl single today, performed and recorded just for you!
Dust Bowl Faeries are teaming up with Leesta Vall Studio in Brooklyn on a limited-edition live-to-Vinyl recording project. Each vinyl single will capture a unique performance of a Dust Bowl Faeries song (no duplicates). The recording session is set for January 28th, records will be shipped out soon thereafter. Quantities & time are limited so order your vinyl single soon!
Leesta Vall Orders: https://leestavall.com/products/dustbowlfaeries
Dust Bowl Faeries Website: https://www.dustbowlfaeries.com/
@dustbowlfaeries
Leesta Vall's limited edition lathe cut records are made on a modified antique lathe record cutter from the 1950's. Each record is handmade, one at a time.