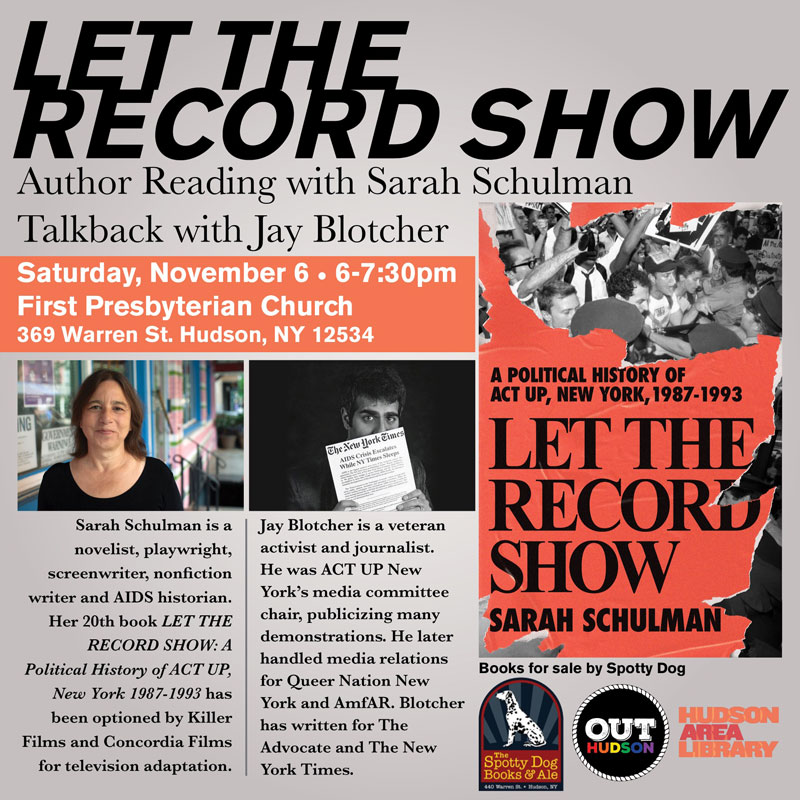 On Saturday, November 6, 2021 at the First Presbyterian Church in Hudson, NY, author Sarah Schulman talked about, and answered questions, from her book, Let The Record Show: A Political History of ACT UP, New York 1987-1993.
Jay Blotcher, former ACT UP New York Media Committee Chair, moderated the question and answer period.
The event was organized by OutHudson Board Director, Charlie Ferrusi, and books were for sale, and can be purchased through local independent bookseller, The Spotty Dog. Copies can be bought, at this link.
Thanks to Hudson's First Presbyterian Church for hosting the event and the Hudson Area Library.
The following video clips have been minimally edited, please excuse any shaky cam as well as sound/light limitations.
Sarah Schulman talks about the start of AIDS and ACT UP:
Sarah Schulman Question and Answer session with Jay Blotcher: