This Thursday night, November 18th, come down to Poured Candle Bar at 711 Warren Street, 7pm, for the Deluxe Edition of Match Game.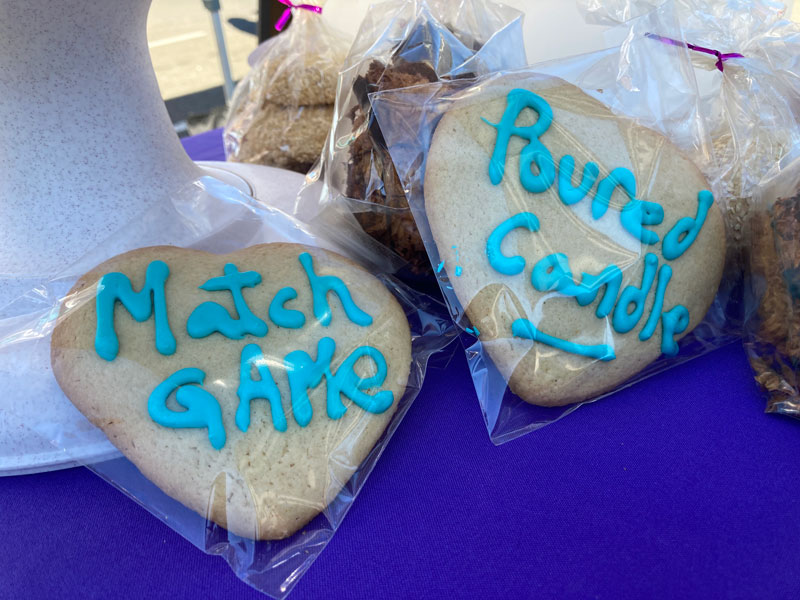 Match Game, here in Hudson, hosted by yours truly, is loosely based on the 1970's TV game show (watch clips below). Two contestants try to match answers with others at the bar. The person with the most matches wins. The "BLANKS" in the questions are politically incorrect, and the answers go downhill quickly. Free to get in the door. Just RSVP.
This month, the prizes are AMAZING!
You can win fabulous scented candles and gifts – gifts that you can re-gift to friends this holiday season!
The Poured Candle Bar guys are VERY generous this month. (I told them I used to just give out cookies. They are really going all out…)
"The gift of having a gift to give away."
"It's passed around by most single women and gays!"
Here's a sample of some of the "BEST" Match Game moments.
Dumb Dora is so DUMB…(how dumb is she?) This used to be on prime time television!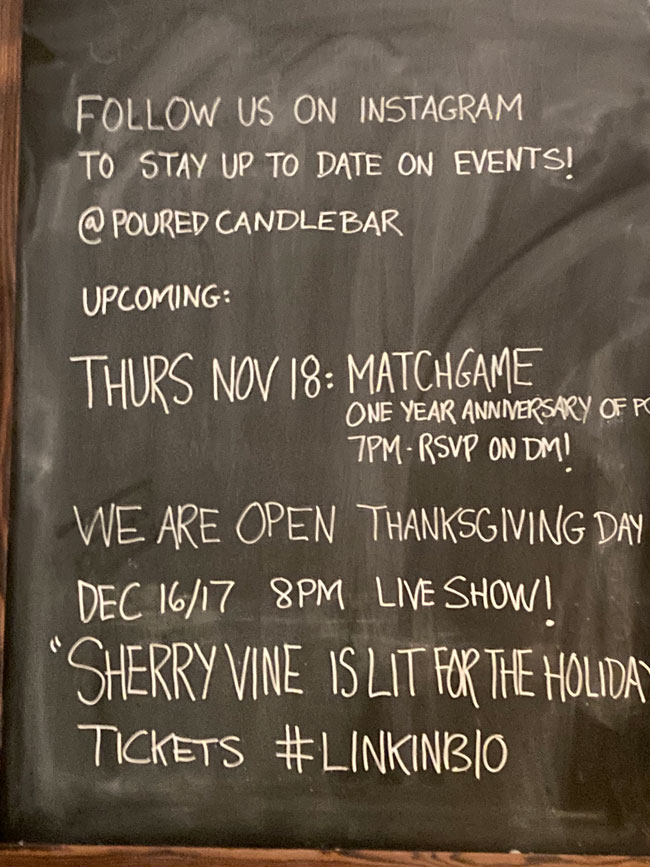 Follow @Pouredcandlebar on Instagram and don't forget to get your tickets for Sherry Vine – Thurs/Friday – Dec 16 & 17th. Get your tickets now. Click here.
And here's a combination of both videos!