Amber Harris is a write-in candidate for Alder the 3rd Ward of the City of Hudson's Common Council. Write-in candidates require voters to physically WRITE the person's name in the box marked "Write In".
For more information on Amber Harris' campaign, visit their website: HarrisForHudson.com
Q: What made you decide to run?
Amber Harris: I've been interested in politics for as long I can remember. I would always watch the local news every night to see what was going on in the world and I wanted to be a part of it. I insisted my family bring me to political events so I could meet some of the politicians. Kirsten Gillibrand was a favorite!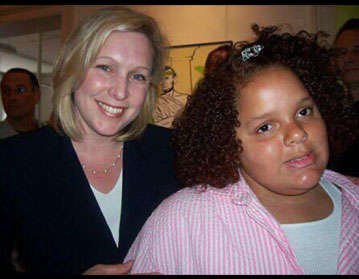 Q: How long have you lived in Hudson?

Amber Harris: I've been in Hudson for my entire life minus college in North Adams and a short stay in Boston. I moved back home after lockdown but still managed to get my MFA from Emerson during the pandemic.
Q: What do you think about the current political climate in the City of Hudson?
Amber Harris: I think the current political climate in Hudson is going in the right direction. There's new life here and the city government should reflect that. Warren street is busy every day. I would like to see a change in transparency within the council. It seems like a lot of things happen behind closed doors. Citizens have a right to see and hear and also participate in council meetings. Everyone's opinion has value.
Q: What do you think are some of the major issues facing our City?

Amber Harris: Affordable Housing? The average rent here is $1,200 while the average person makes only $35,000 per year. I think that needs to change, there has to be a way to meet in the middle. This is a topic I have personally witnessed throughout my life. I don't have an answer yet to afford housing, but I'm willing to put in the work to figure out solutions that affect everyone positively. And Climate Change… by 2100 the effects of Climate change will be irreversible and every city must play its part. Hudson has taken some baby steps but there are a lot more things we can work toward. On the issue of police reform, while I agree most of the women and men in the local police agencies have worked hard in the last two years it has come to light that more systemic issues are at play here. I would to see Hudson be a model for the rest of the state and the nation.
Hudson has always marched to the beat of its own making. I am very much like Hudson.