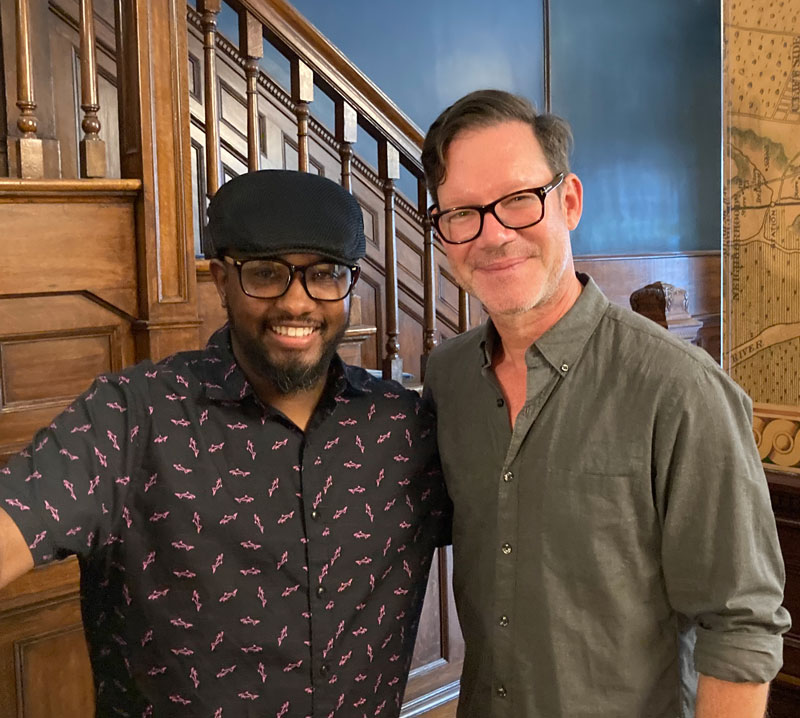 Hudson Mayor Kamal Johnson and Hudson Whaler owner, Michael Glickman
The City of Hudson, NY has a new hotel – Hudson Whaler – located at 542 Warren Street, just a few doors up from City Hall. This past week, there was an opening reception, which included a meet and greet with the owners and a preview of the newly refurbished rooms.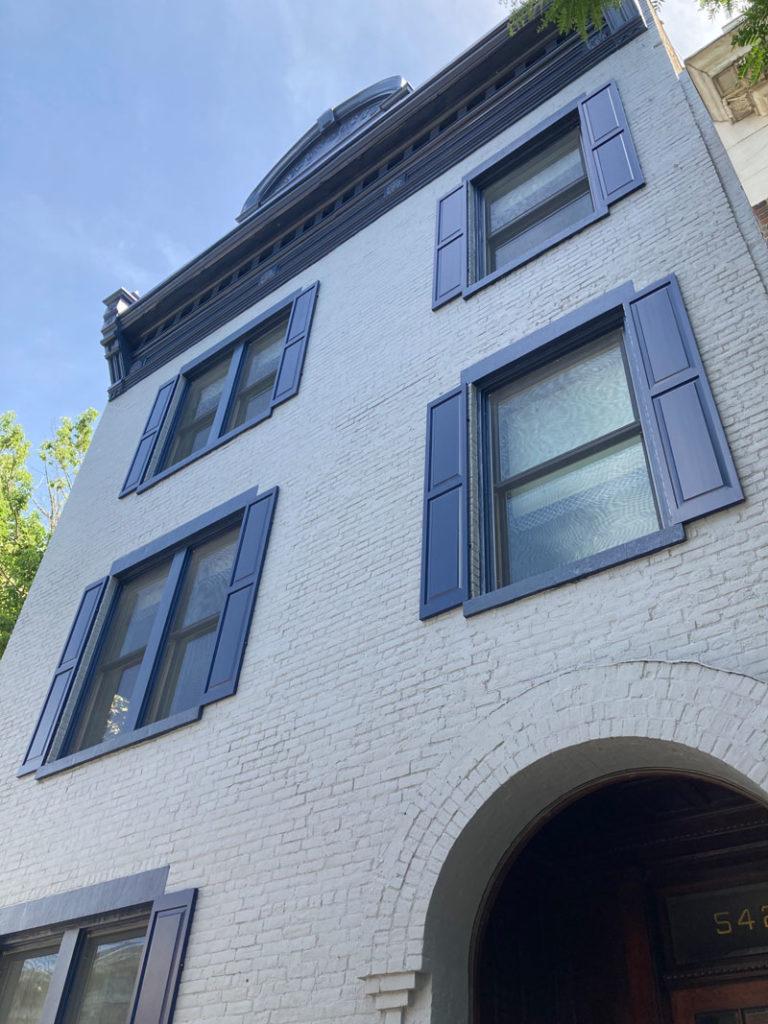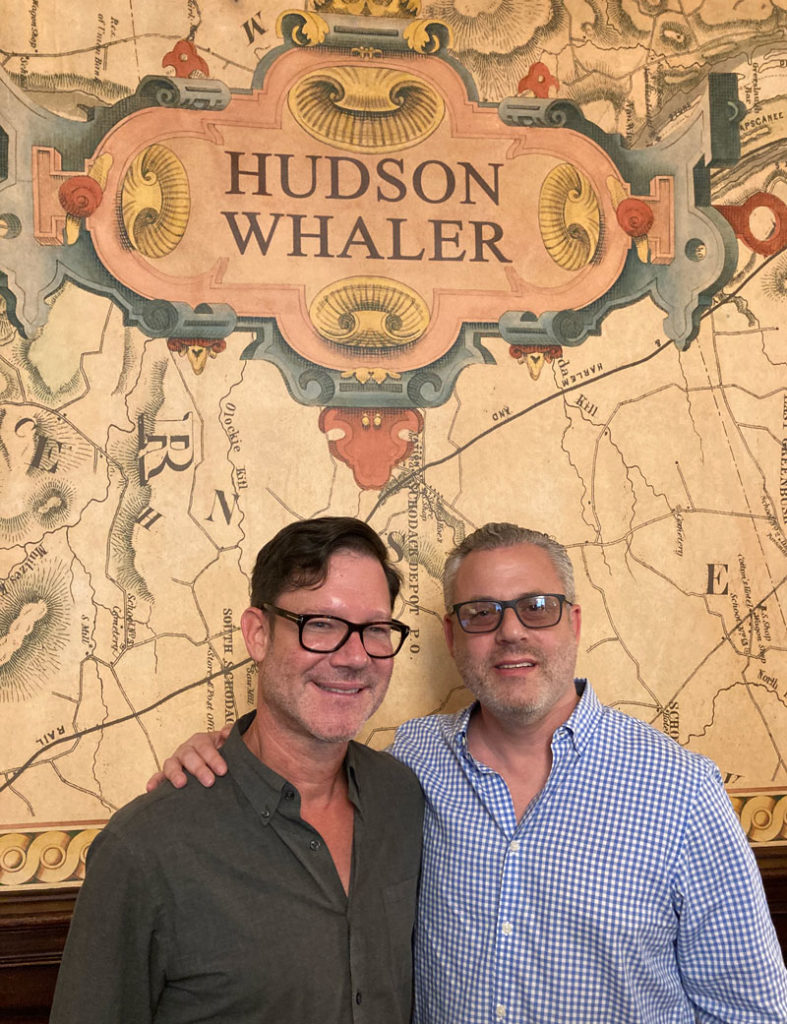 Hudson Whaler owners Michael Glickman and Ben Rinzler
The entire hotel has a maritime theme. There's woodwork throughout the lobby and chandeliers from Hudson's own Ida Eyes.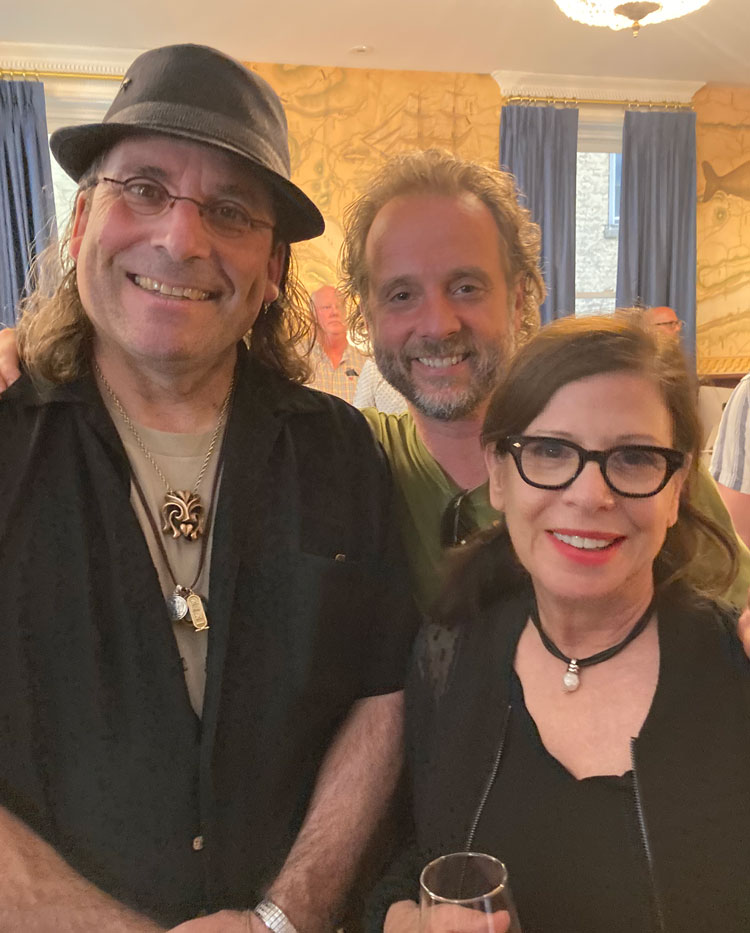 Alan Fernandez from 707 Warren Street, Shanan Magee from Park Theater, and Carolyn Palmieri from Hudson Roastery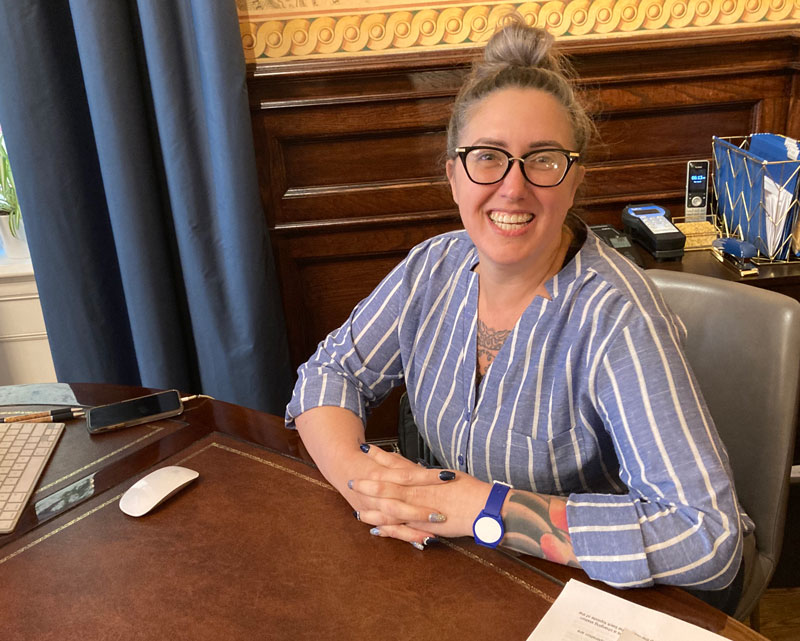 Chrystal Lanphear from The Hudson Whaler will greet you at the front desk
Darkly painted hallways give you a sense of the close quarters on a ship, but when you open a door into a room, it's bright and airy. The entire 16-room hotel was renovated within 100 days! There are four suites. Each of the suites has two beds. There's a gym in the basement.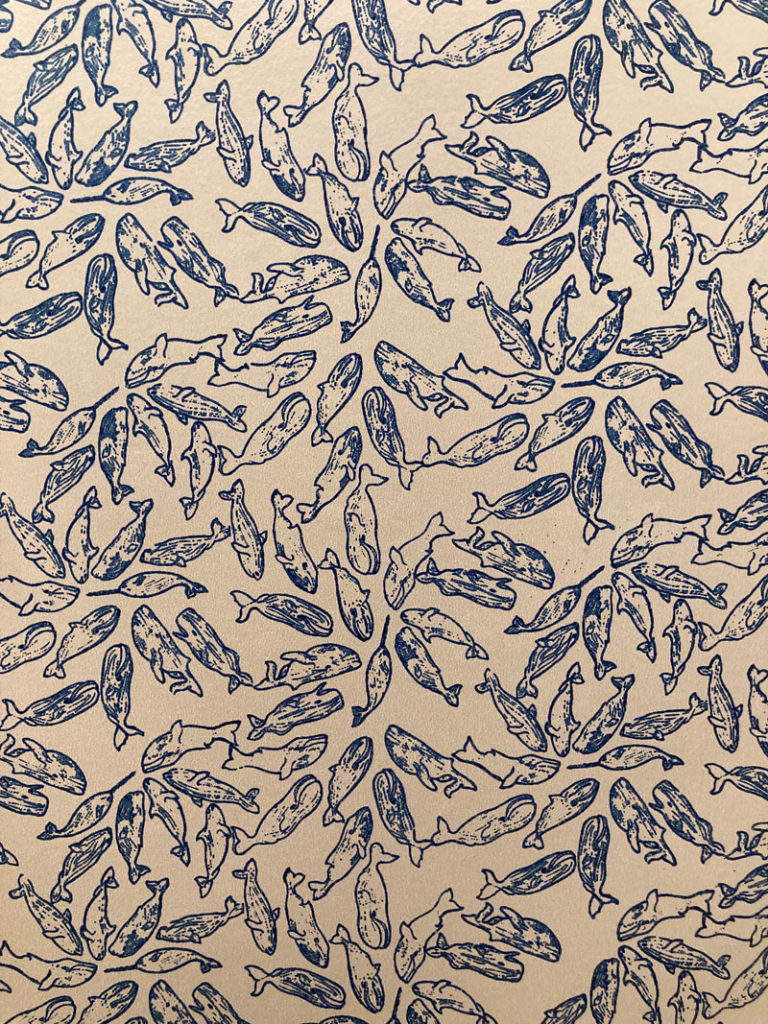 Custom whale wallpaper
The rooms are filled with amenities, including locally-made whale-shaped chocolates from Hudson's own Vasilow's Confectionery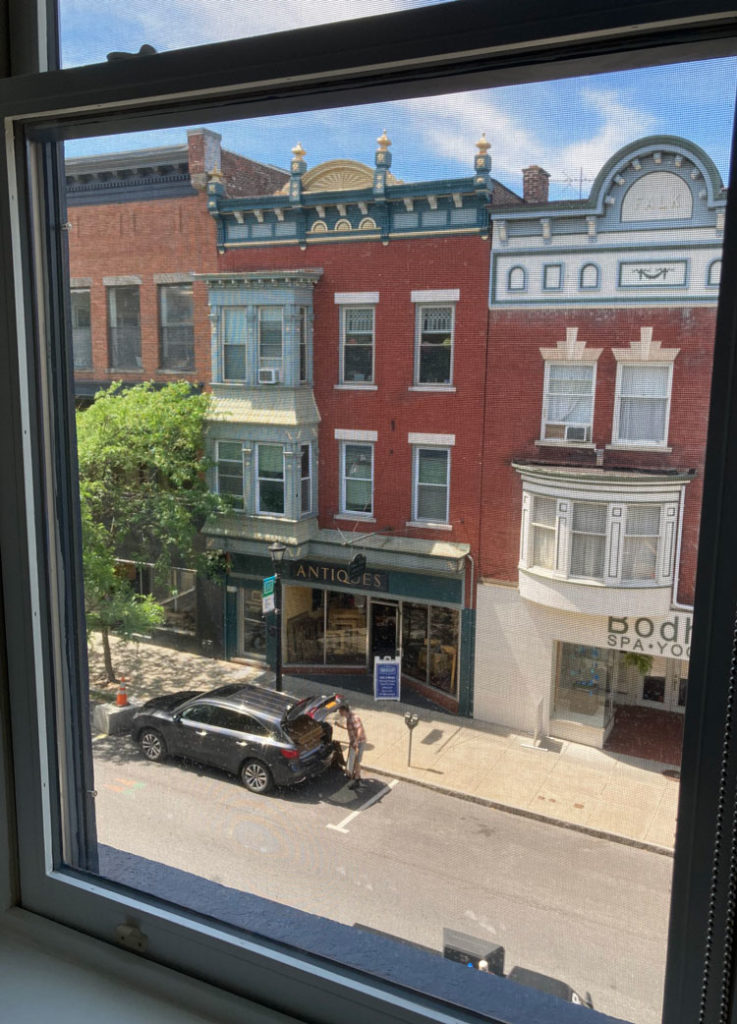 View from the window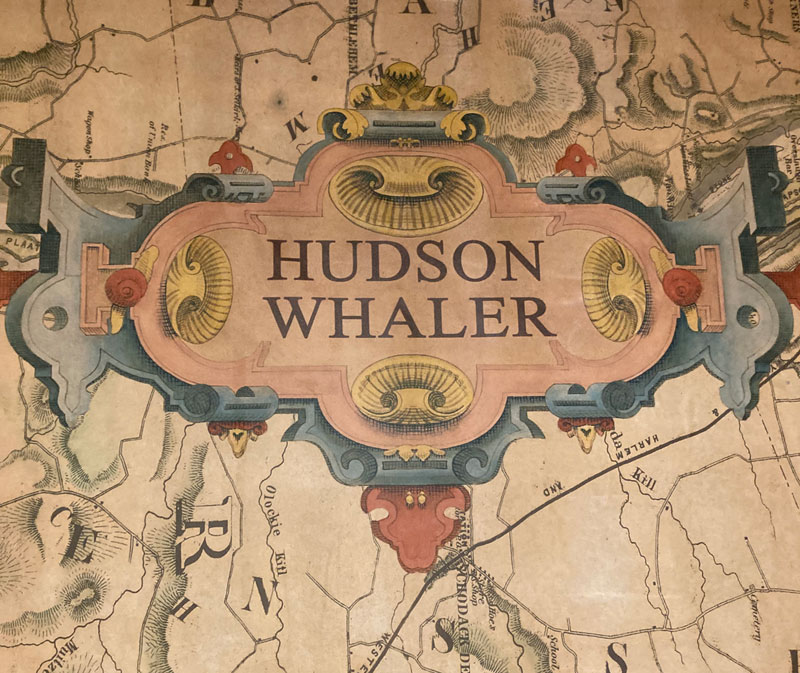 For more information and booking/rates, please visit HudsonWhaler.com
Photos copyright TrixiesList.com