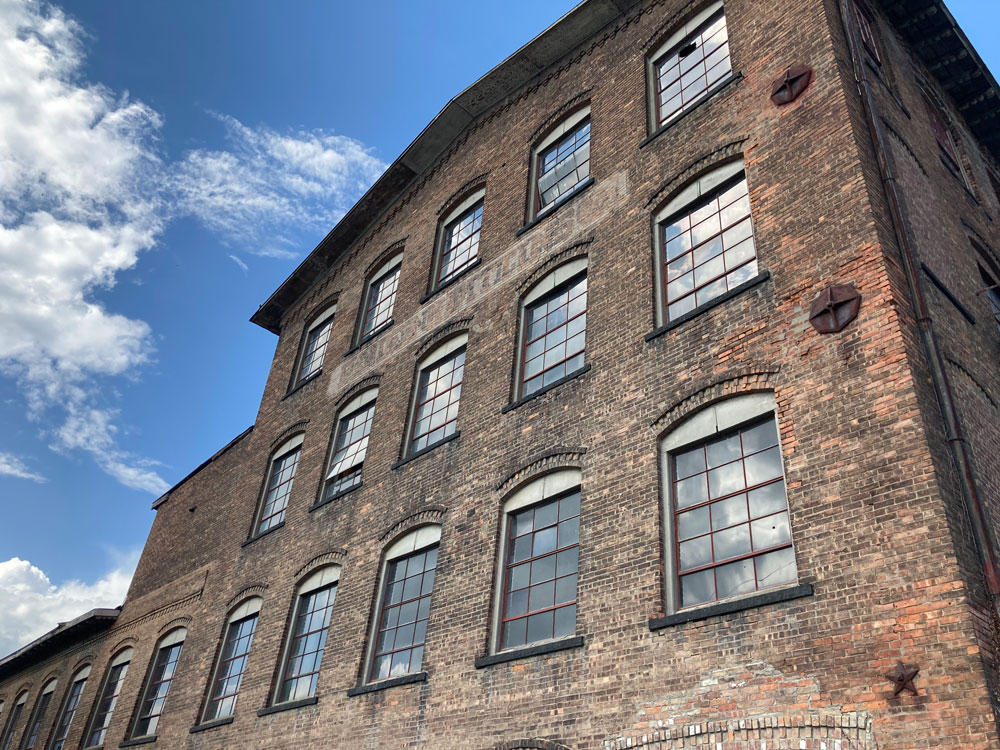 549 Washington Street – Hudson, NY
Take a look inside the Pocketbook Factory! Owners Sean Roland and Gabriel Katz plan to renovate the long-abandoned factory into a mixed-used space that can be used for meetings, shopping, food, a hotel, and a wellness center – all with a large courtyard, a green space open to the public.
The Pocketbook Factory was built in 1897 and hundreds of people worked there every day throughout the years. The neighborhood built up around it, providing jobs to local residents.
Pocketbook Factory in the 1930s
Sean Roland is from Columbia County and while growing up, would often visit Hudson. He wants to give back to his community.
Built before electricity, the furnace would generate steam to power the sewing machines.
The plan is to create a Wellness Center in this building, where residents and visitors can attend yoga and nutrition classes, and enjoy a spa.
For years, the factory has been abandoned, and with a few exceptions, mostly closed to the public.
Large open rooms such as this one will be used for art galleries, retail space, food eateries, and non-profit offices. It will be a place where people can gather, according to Sean, the goal is to make an inclusive and a fun space for all – a "Living Room" for Hudson.
The renovation project will take about three years. The developers are applying for state historical preservation tax credits, to help keep the building as intact as possible.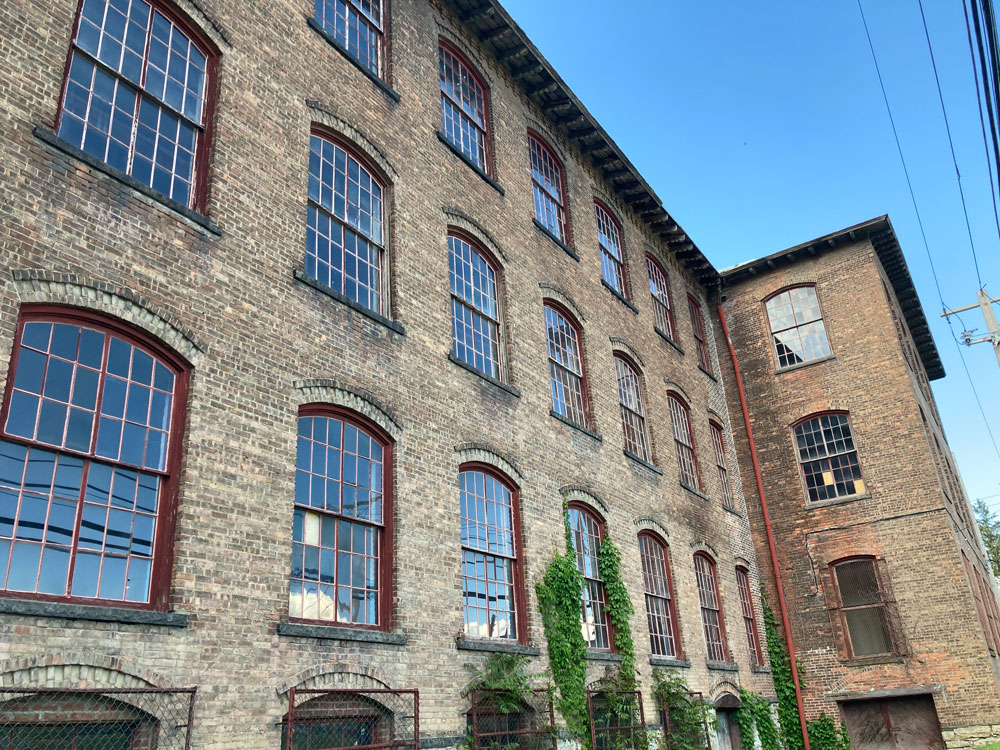 The current plan for the Pocket Book Factory was submitted to the City of Hudson's Planning Board, and you can view it here.
The City of Hudson's Planning Board is currently accepting public comments on the proposal.
If you would like to see the public comments submitted to date, click here.
If you would like to send a public comment to the Planning Board, email the following people (cut and paste this list – separated by semi-colons – into the 'TO' field):
stephen.steim@cityofhudson.org; larry.bowne@cityofhudson.org; lmargolis@cityofhudson.org; cwieman@cityofhudson.org; john.cody@cityofhudson.org; tjoyner@cityofhudson.org; rebecca.borrer@cityofhudson.org
All images copyrighted, PBF Hudson and TrixiesList.com.
Please do not use without permission.