GJ and Jana Hoffman, The House of Manidae
522 Warren Street, right next to City Hall
300 pangolins are killed every day. The critically-endangered mammal is covered in scales made of keratin (similar to fingernails) which is used in traditional medicine, despite not having any known medicinal properties.
GJ and Jana came to Hudson from South Africa, and just opened up shop last week. (They have a lot of energy for a couple that had six children!) Their store is filled with African art, stuffed animals, jewelry, books, baskets, and other products, often recycled/upcycled, and repurposed. Proceeds from sales help the endangered pangolins.
The name of the store, House of Manidae, refers to the scientific name of the pangolin species.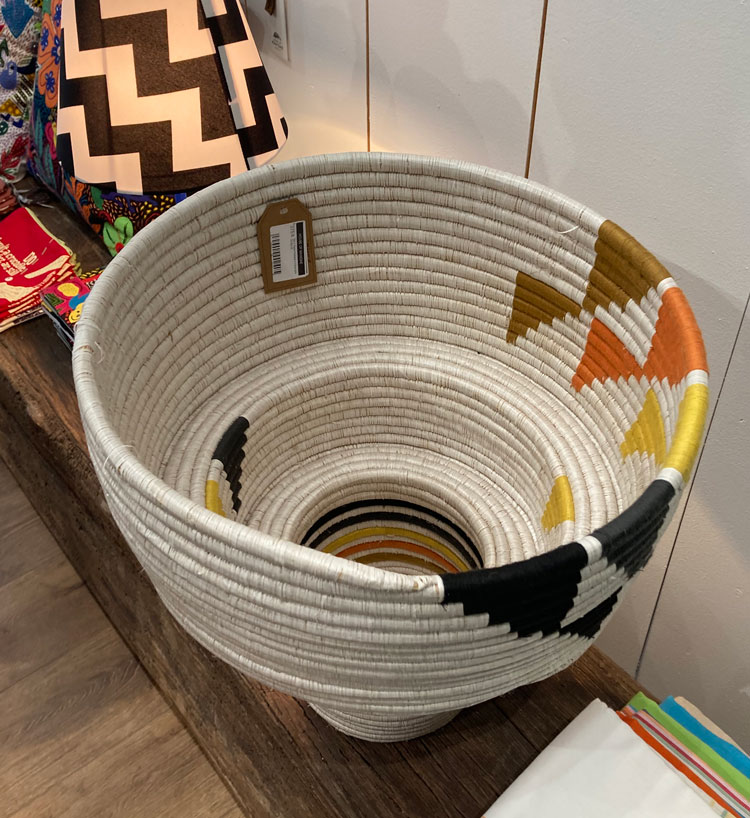 Basket made from recycled food bags from a Rwandan refugee camp.
When you get a chance, stop in and say Hi! They are a great addition to Hudson, and I'm happy that they chose our little city.
Welcome to Hudson, House of Manidae!