A cozy corner location with indoor and outdoor seating!
---
Hudson, NY – The newest addition to our bustling food scene, Café Mutton is a snug spot with the three magic words every Hudson resident and visitor alike longs to hear: All Day Breakfast. Having opened Mutton just about two weeks ago, chef owner Shaina Loew-Banayan and their team have created a space as inviting and cozy as their menu.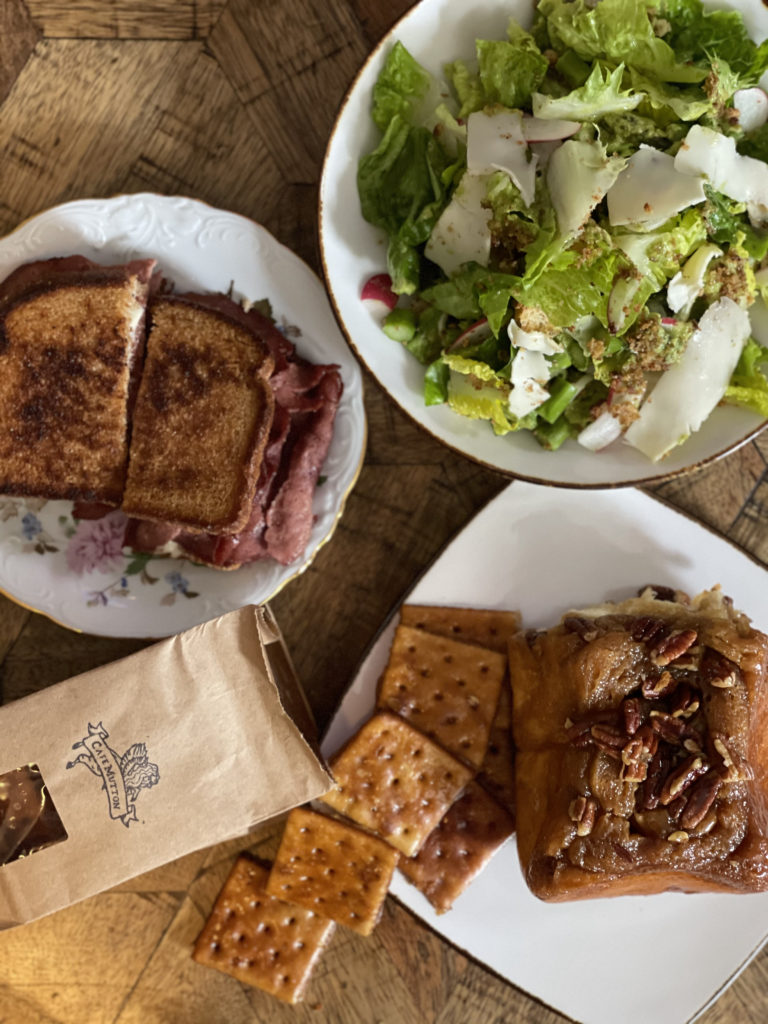 As you'll read, my visit was certainly more lunch focused, but I couldn't help myself from indulging in the largest sticky bun I have encountered in recent history. This brioche bun is made extra special with brown sugar, cinnamon, a honey caramel glaze, pecans, and a TON of TLC. It's a multi day process. It's about the size of a softball, or what I would call a single serving, but friends of mine told me they had to share it. I believe you can accomplish anything if you believe in yourself. To talk about Café Mutton without mentioning toffee crackers is a missed opportunity. Their menu describes them as "a lifestyle choice," which I can't agree with enough. Saltines have never looked so good.
What can I say, I always start with the sweets!
When you hear the name Café Mutton, a delicious seasonal salad may not be the first thing to come to mind, but it should! Appropriately titled 'Salad of the Now,' this bowl highlights the fabulous ingredients coming up out of the ground right now. On my visit, this salad featured romaine, shunkyo radish, asparagus, peas, gouda, breadcrumbs, and a light and satisfying herb dressing. Mutton states on their website "..we really like meat. But we also like vegetables (so much)." Based on the salad of the now, I'd say the veggies have to be feeling the love. If you want this exact concoction, try to get into Mutton soon, who really knows how long this now even lasts?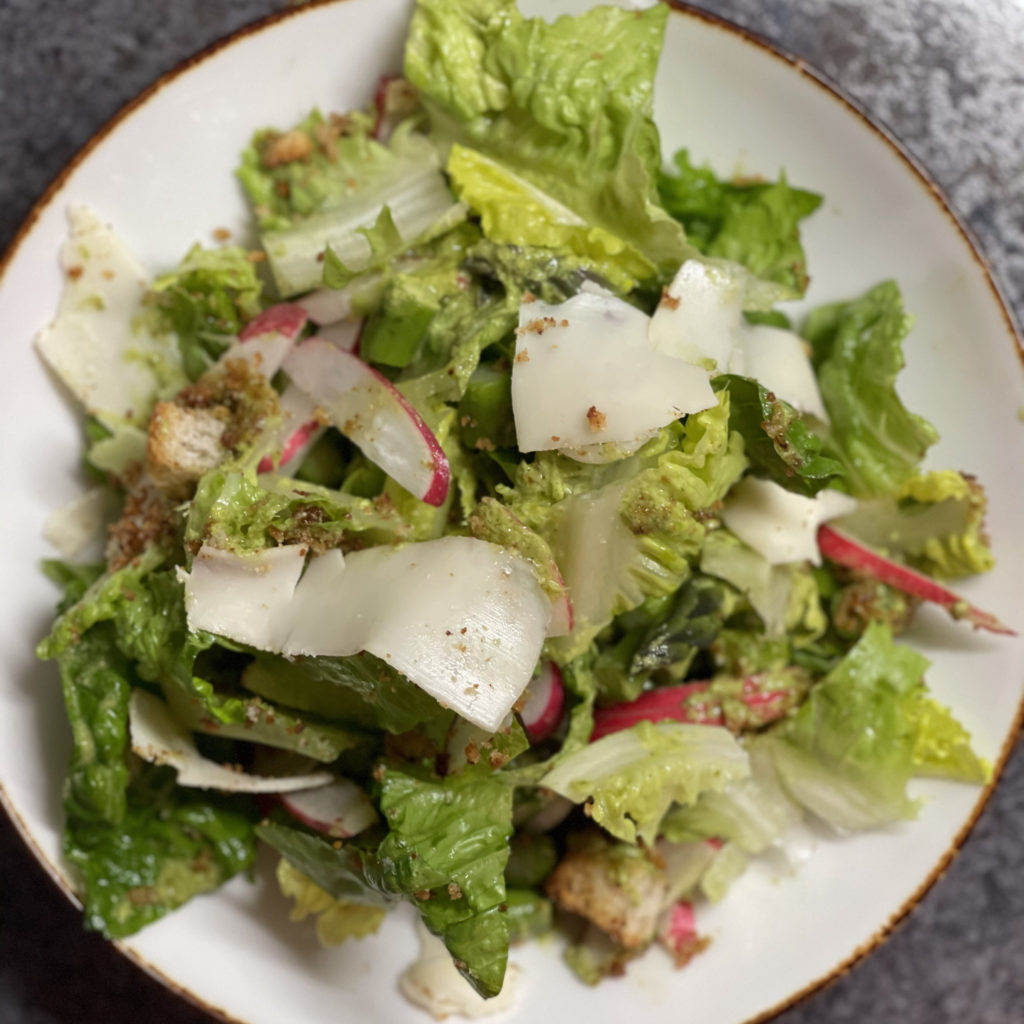 Simple ingredients and flavors will never go out of style, even if this salad only for the moment!
The crown jewel of my lunch happens to be a humble favorite from childhood; the mighty fried bologna sandwich. And I know, we've all had a fried bologna sandwich, but before this week, I don't know that I've ever had one prepared with house-made beef and pork bologna. This sandwich panders directly to my nostalgia, served on Freihofer's wheat bread with Hellman's mayo (AKA the only mayo). My only regret was getting just one.
Mutton left out all the bells and whistles with this classic, and for good reason. This sandwich is a MOOD.
Mutton serves delicious coffee by Necessary Coffee from Lancaster, PA as well as a great selection of teas. To combat the sudden onslaught of summer, the house-made soda at the moment is a delicious combo of sencha green tea with citrus and a dash of local honey.
Cafe Mutton at 757 Columbia Street is open Wednesday to Sunday, from 9:00am to 3:00pm. Check them out online at www.cafemutton.com and on Instagram @cafemutton.
And as always be sure to tell them Trixie sent ya!