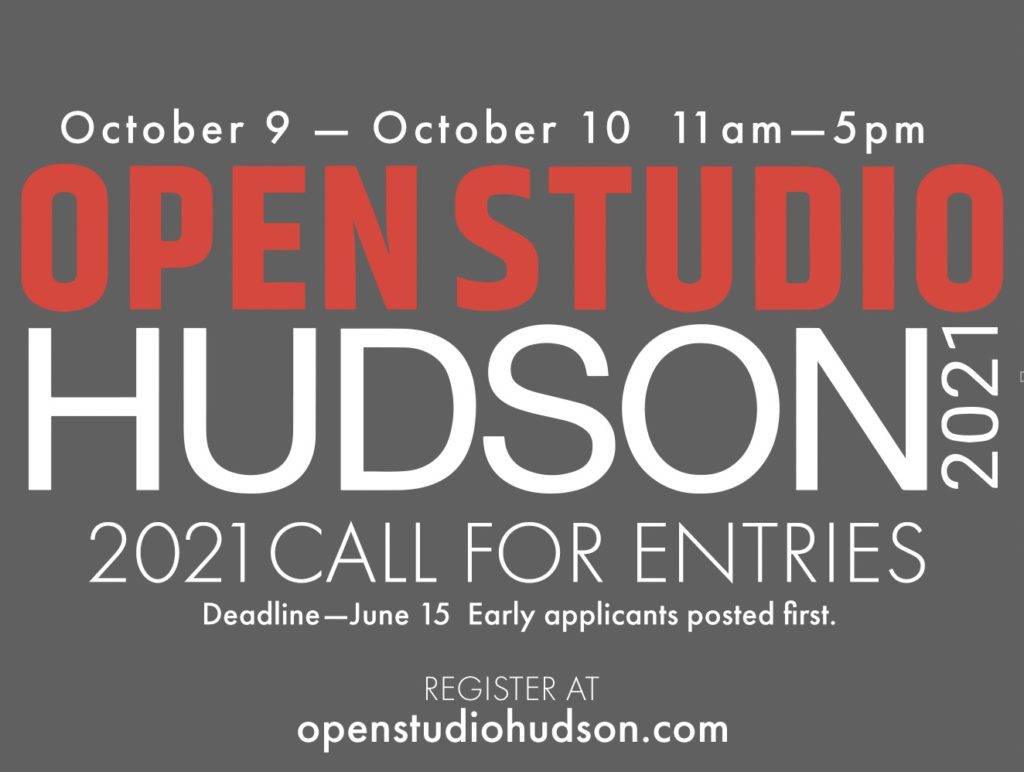 OPEN STUDIO HUDSON 2021
Open Studio Hudson is a self-guided tour celebrating the culturally diverse, talented community of Hudson artists and artisans. Artists work in a wide range of media, including painting, sculpture, design, photography, printmaking, installation and more. The tour will enable both casual art enthusiasts, serious collectors, and members of the community to explore and experience the artistic process at their own pace.
The first inaugural Open Studio Hudson 2019 was a great success! It brought many collectors and tourists to Hudson and created a new platform for artists to connect.
We approach the 2021 tour with great excitement and enthusiasm as the community of Hudson artists and creatives continue to grow.
Dates: October 9-10, 2021
If you are interested in participating in Open Studio 2021, please visit their website, here.
Registration fee —$35. Waivers available upon request.
All registrants will be accepted.
Deadline to apply is June 15. Early applicants posted first.
Hudson Residents Only
Jane Ehrlich
OSH-2021
Organizer