Written by: Katherine Kim
katherine@trixieslist.com
Instagram @wanderingberet
Last Saturday there was an opening reception for the current exhibition, Redefine, at Susan Eley Fine Art for new work by Maryland artist Francie Hester. The exhibition also included a collaboration series, Crossing Lines, between Hester and her studio mate, Lisa Hill.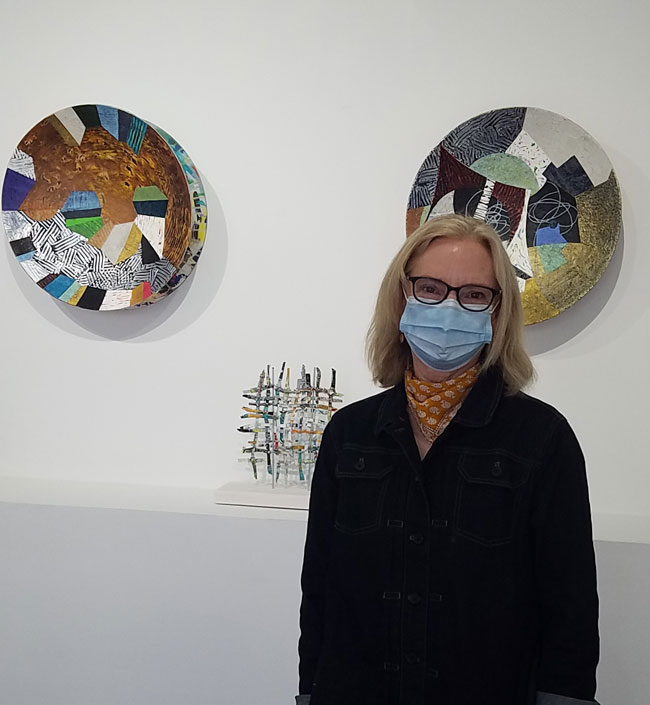 Hester began creating these works at the start of the lockdown for the pandemic. The lockdown was a unique time for everyone as it forced most people to radically change daily routines and even redefine how one uses and views their living and work spaces. For Hester this energy flowed through her artistic space and practice.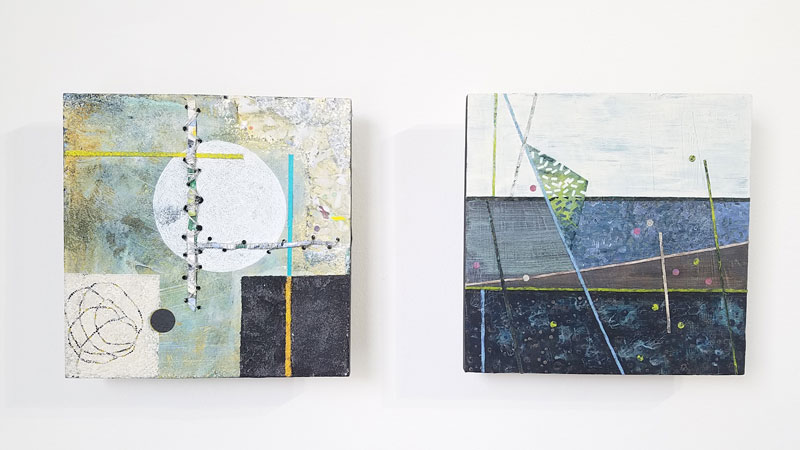 She was prolific during the lockdown and this exhibition helped her step back and view how the pandemic affected her art. The works are on paper and aluminum and include both 2D and 3D works. Hester investigates and defines space differently than in her earlier works. The colors are more muted than in earlier works.
Hester in her own words about her exhibition: "This is a time that has forced us to redefine. Redefine how we live, how we interact, how we see, what we value. The Redefine series reflects on that process of redefinition. It is an exploration of our sense of space and the changing pathways of interaction and interconnection. The exhibition also includes Crossing Lines, a series created in collaboration with interdisciplinary artist Lisa Hill. This series draws on the literal and figurative uses of the word "line" – bloodlines, headlines, lines of civic boundaries, lines of individual identity and lines that are emotional, spiritual and physical."
The reception was well attended and socially distanced and masked. The exhibitions runs until June 6, 2021 at Susan Eley Fine Art, 433 Warren Street, Hudson, NY.