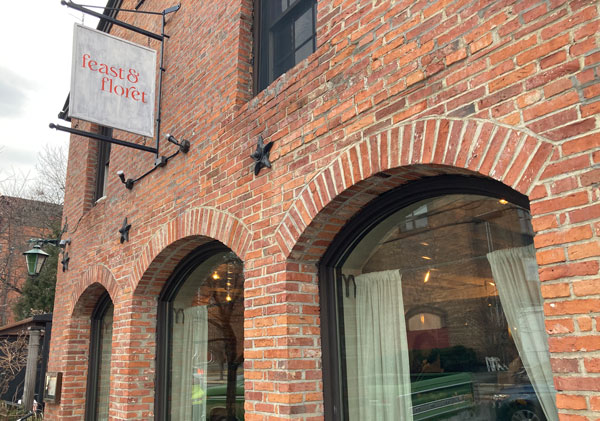 You may have wondered what happed to the old Fish and Game restaurant on 13 S. 3rd Street in Hudson. It is now Feast & Floret, open Wednesday – Sunday from 12-10pm.
Owners Lavinia and Patrick Milling-Smith partnered with Jason Denton, the new day-to-day operation manager to bring a new restaurant to Hudson – affectionately referred to as "the wife of Fish and Game".
Gone are the dark colors, heavy furniture, rugs, and taxidermy and in its place, pastels, honey, flowers and more flowers!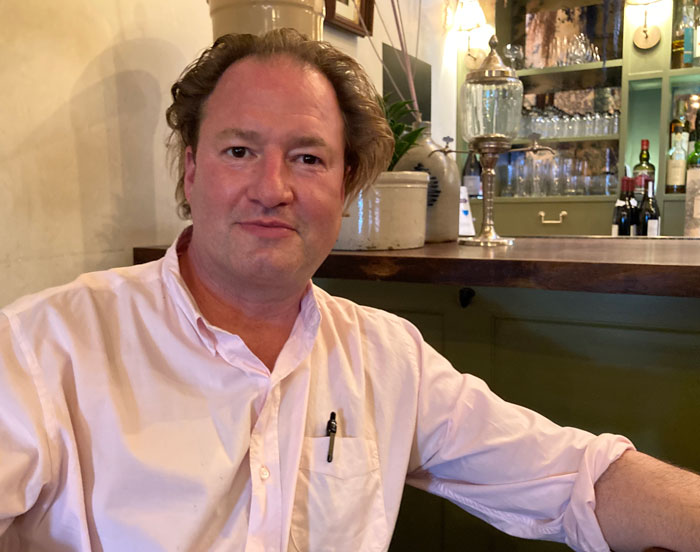 Jason Denton brings a lighter menu to Feast & Floret – view here.
Jason Denton moved to Hudson at the start of the COVID pandemic, thinking that he and his family would only stay a short time. He has years of experience in New York City's restaurant world and teamed up with Lavinia and Patrick to shape Feast & Floret. He wants the restaurant to be "a place for people to feel good – an extension of family."
The menu is Italian-inspired farm-to-table – there are salads, home-made pasta, and vegetarian and vegan options. The flower arrangements currently in the space are to help with social distancing.
Says Lavinia, "The food is lighter. You can sit and eat and leave feeling pleasantly full."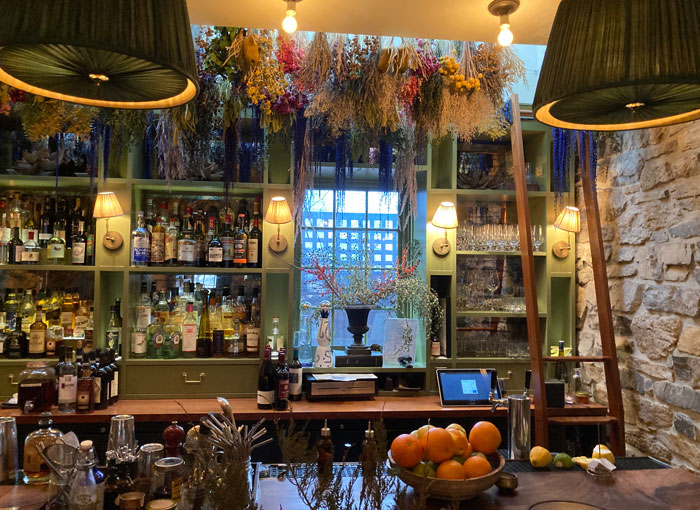 Dried flowers surround the bar – arranged by Rebecca O'Donnell from the Quiet Botanist in Hudson.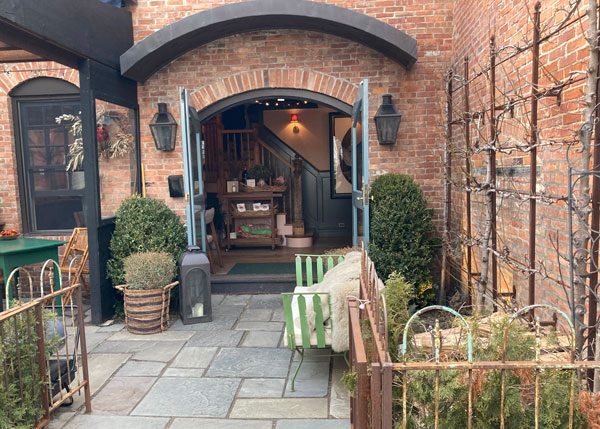 The big, heavy doors are gone, creating a more welcoming environment.
The restaurant has lighter, feminine appeal – a great space for special events, such as birthday dinners. The building has a event space that can fit up to ten people.