Everyone was ready to finish 2020. Now, we're in 2021 – and aren't you happy? Well, maybe we could use a little tip. How about a psychic reading right on Warren Street? It's located at 134 Warren Street, next door Bistro Masriq (former Vico)
Physic reader, Mrs. Lauren, who used to have two storefronts on Fairview (one was near Bagel Tyme) has been reading palms in and around Hudson for the past ten years.
She can give a good reading, "Once, I was very accurate and read for an entire family."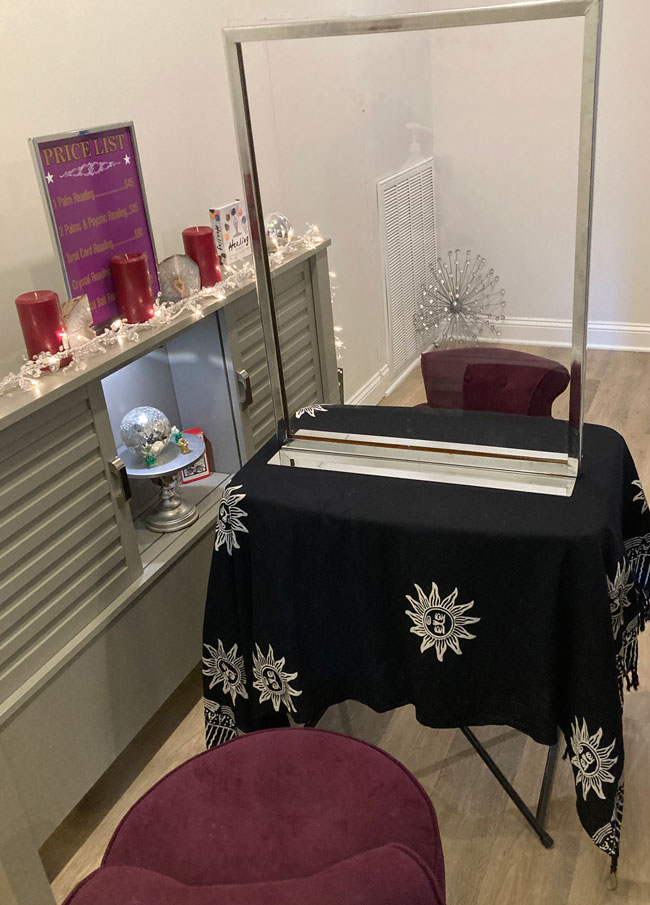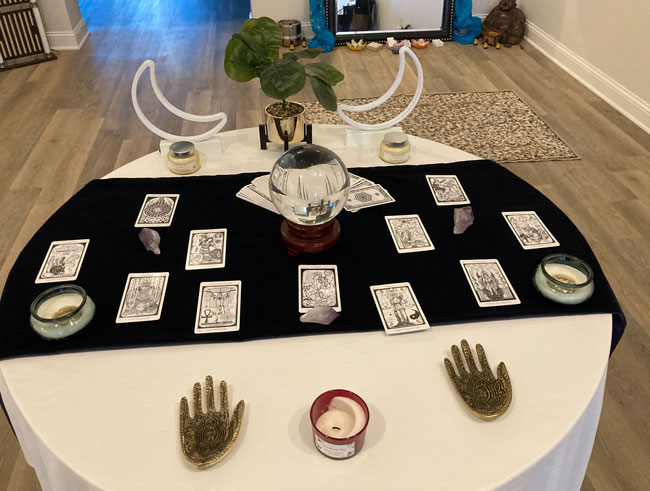 Palm and Tarot Card readings – as her business card says, "One visit will put your mind at ease". Walk in or call for an appointment – 518-319-5014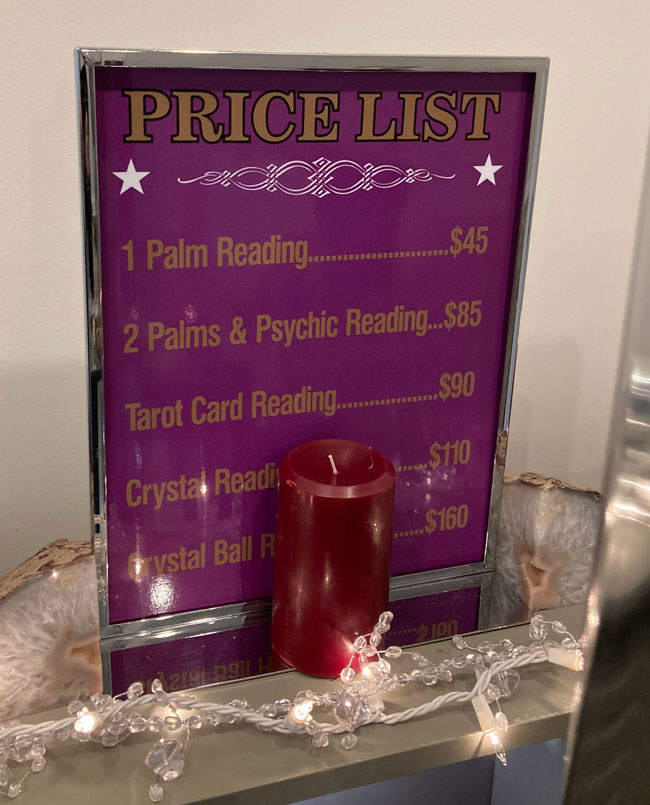 Try it. You never know!