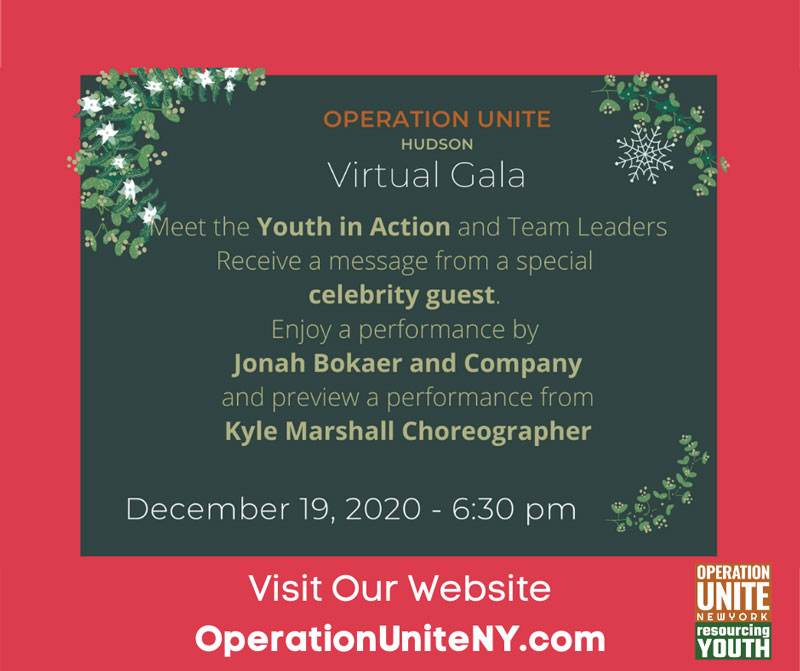 Saturday, December 19th starting at 6:30pm, Operation Unite is holding its Gala fundraiser on-line.
The Gala helps raise funds for youth programs in Hudson. One of the programs this year includes a special workforce education classes with Columbia-Greene Community College. Fifteen Hudson High School students will be able to take computer classes and receive a certified Microsoft badge.
The Gala includes a performances by the Jonah Bokaer Company and a preview performance from Kyle Marshall Choreographer.
Comfy meals will be delivered to all Gala ticket holders.
For more information and to purchase tickets, or to make a donation to this very worthy local Hudson cause, visit the website, OperationUniteNY.org