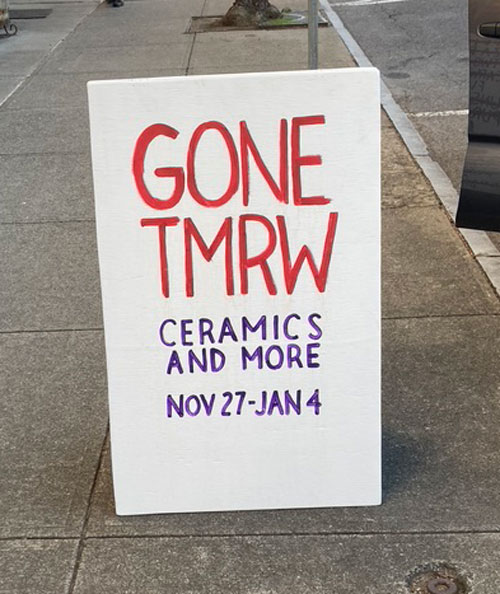 Just walk down Warren Street, you'll never know what you'll find!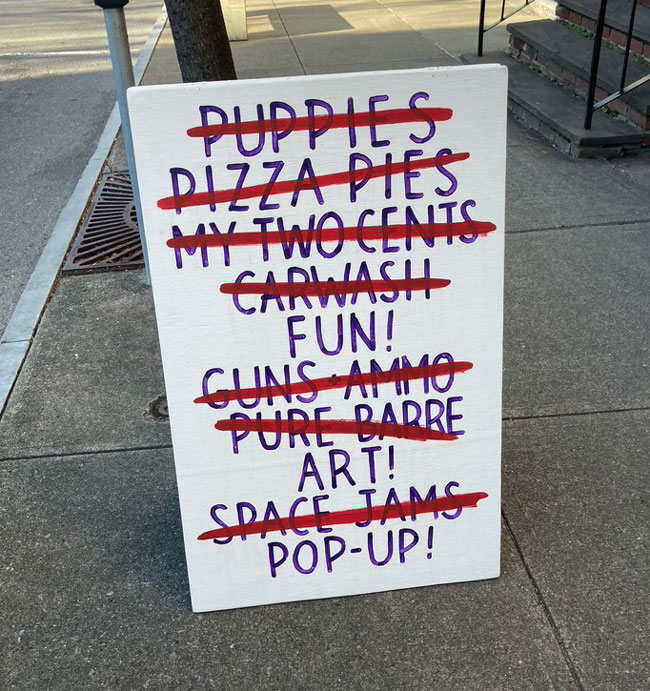 I had no idea that Here Today, Gone Tmrw opened, but, I was quickly drawn into the store by the spinning La Croix cake sculpture.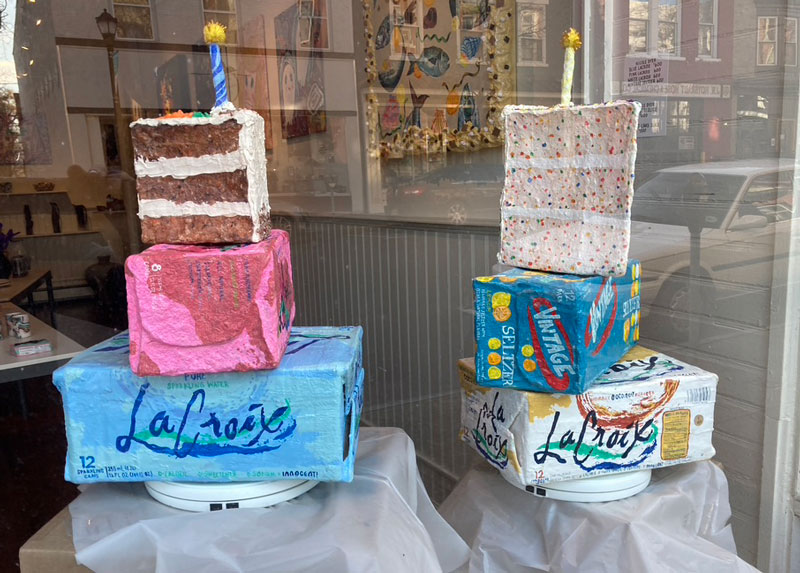 Which is the SECOND La Croix reference I found in a window on Warren Street- if you count the La Croix dog toy in Love Thy Beast.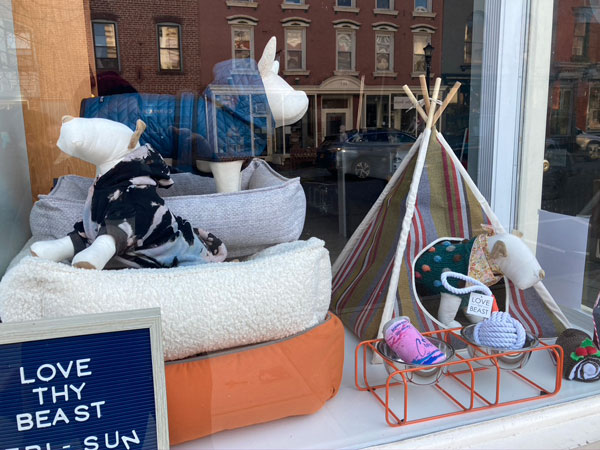 Notice the La Croix dog toy. Pourquoi La Croix?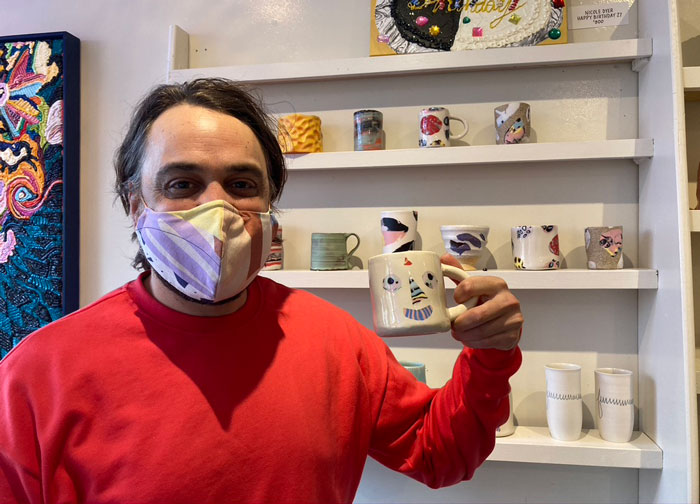 Dustin Barzell, the manager, told me that the idea to open a pottery store was just a few weeks old. After a brief opening at Wylde fair, Dustin together with his partners, Will Hubbard, Anna D'Onofrio and Ken Krause decided to open a pop-up ceramic store on 508 Warren Street through December. If the weather is nice, you might find him out on the sidewalk with a pottery wheel making mugs!
For more information, check their website here or their Instagram page.
"Wow, it's a La Croix!"