It's the holiday season! Turkey dinners! Sleigh bells! And don't forget – it's open enrollment time for your Medicare policies!
The open enrollment period for Medicare ends December 7th. If you are 65 and older and qualify for Medicare, Hudson's own Senior Health Solutions, a division of SDL-GHS offers advantage and supplemental plans to help "fill in the gaps" in Medicare's coverage, at very reasonable monthly premiums.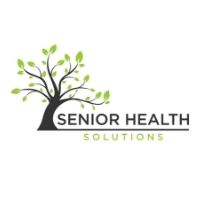 Maybe you're confused about the differences between Medicare A and B and Medicare C (called Medicare Advantage), Part D or MediGap plans. Senior Health Solutions has a quick and easy fact sheet to answer your questions. They will also find the prescription drug plan and nearby doctors that fit your individual needs and medical situation.
Medicare Part A is hospital insurance and also helps cover the cost of inpatient care. Medicare Part B is medical insurance to cover medically necessary services like visits to the doctor and outpatient care.
"There's more options and premiums pretty static this year." says Rob Bujan of Senior Health Solutions. Premiums vary based on the coverage type and carriers.
Maybe you have a friend or loved one who could benefit from a consultation with a representative from Senior Health Solutions.
If you are unsure, attend the online Facebook Event here on Friday, November 27th to ask questions. A second session will occur on 12/1 at 5PM and you can find that Facebook Event Here.