Jackson's BBQ in Claverack, NY is a new addition to the list of 'must do's' in the greater Hudson area. Located just outside of town, in a short car ride you're at an old school road side snack shack. But the snacks here are not the usual, this is some damn good barbecue! Located in what used to be Keeler's Eskimo Bar, Jackson's nods its head to the building's roots while boldly setting out to make their own.
I had the chance to sit down with owner and operator Kevin Pomplun, previously of Fish & Game and Backbar in Hudson. During our conversation, he told me a story of how he injured himself kiteboarding in the middle of an aggressive storm. As someone who has worked in restaurants my entire professional career, I know that this type of adrenaline obsession is exactly what it takes to run a restaurant, particularly a restaurant that opened amidst a global pandemic. We got to chatting about what made him decide to open Jackson's. I was eager to ask why he chose barbecue, to which he explained that this wasn't his first time at the rodeo. Picnick Smoked was an immensely popular BBQ joint owned by Pomplun and his partner Will Goldfarb on Wall Street. Kevin has been used to the crowds queuing up to get their 'cue for quite some time.
You can order from Jackson's using Delivery.com
And barbecue is especially cool the way Jackson's does it. The spices and seasonings are hand selected to ensure that they're the best for the job. These guys are even making their own garlic powder. I can't think of another restaurant with this attention to detail. If that's not impressive enough, the classic BBQ meats on the menu – the pulled pork and the brisket – are each a five-day process. That's right. A full business week of meat making! The labor of Jackson's love are meant to be enjoyed with one (or more) of three hand-made sauces, all of which are sure to impress. Other than the slow cooked fare, there's hand-blended, ground, and formed burgers, fries, chicken tenders and the beloved "Dirty Dog," which is a nod to Dirty Dog Farm in Clermont. The bulk of their trim comes from that farm, to make their hot dog a dog like no other. Jackson's proudly serves a great selection of craft beers and natural wines available by the glass or in a growler.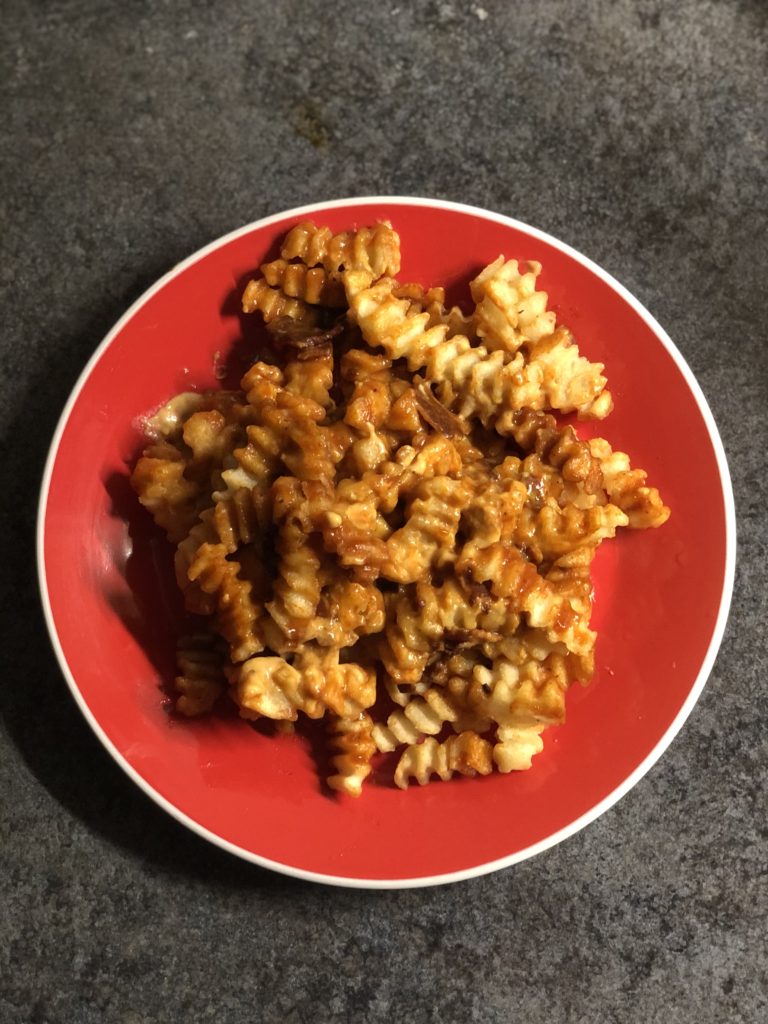 What makes me the most proud to have a place like Jackson's in our community isn't even the food. It's the dedication and commitment to the people who live in Claverack and the surrounding towns that set this place apart from the others. A 10% service charge is applied to all orders to ensure a living wage for all employees (who are awesome, by the way). By supporting local farms and producers, Jackson's is able to ensure that community succeeds when they do. All of the very cool merch is made in partnership with a local school for children and adults with developmental disabilities.

Although Jackson's was in the works before COVID-19 began, it is coincidentally ready for social distancing! A walk up window and a great selection of outdoor seating make this place a safe choice to visit with the whole family. You are encouraged to order online at jacksonscue.com and pick up the order ten minutes later. And now with Delivery.com, there's one more way for you to get barbecue into your mouth.
Jackson's is open:
Wed-Thu 11-8 | Fri 11-9 | Sat 12-9 | Sun 12-8
Closed Mon & Tue
14 Route 9H, Claverack, NY 12513
Phone: 518.697.8888
And tell 'em Trixie sent ya!