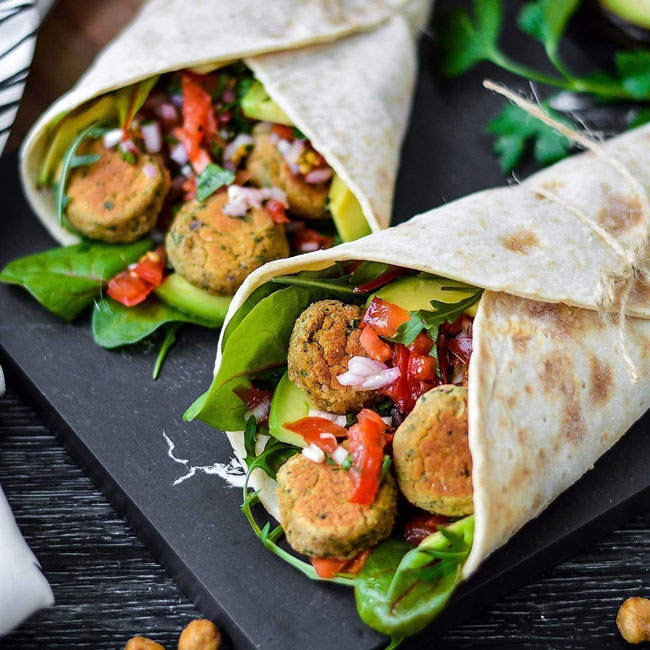 This and That Food Truck Falafel
What have you been eating for lunch, Hudson? Peanut butter and jelly? Mac and cheese? Cans of baked beans you bought back in March (with those extra rolls of toilet paper), thinking the end-of-days was near?
Well, spice it up a bit! Now, Delivery.com is available for lunch!
You could get a Wunderbar burger delivered directly to your door. Listen to Lyle at Wunderbar "Don't waste your lunch break running around for food. Have your Wunderbar favorites brought to you with delivery.com".
Or, maybe you're in the mood for some barbecue for lunch? Jackson's Cue in Claverack is available for delivery with Delivery.com
From Jackson's manger, Matthew Earnest, "It's hard to think of better cold-weather food than BBQ, and now it's really easy to have lunch delivered to the office. We're proud to use ingredients from all of these terrific local farms."
Jackson's Cue offers amazing food – for more information, read the Trixie's List Jackson's review by Aaron Boisvert, here.
The This and That Food Truck is new on the Delivery.com list. This and That is one of the best restaurants in Hudson on wheels! They have traditional comfort foods, such as brisket, but also falafel (above top) with house-made tahini sauce. Maybe you want the Bang Bang shrimp tacos or the Buffalo cauliflower wings! Who said vegetarians can't eat "wings"?
Hudson, you have options.
You don't have to eat the same thing for lunch every day. And for a $3.99 flat delivery fee, order for the entire household. Why cook?
As a Delivery.com user, I have to admit, the simplicity of the website is very appealing. You can simply re-order the same item. And once you sign up, they send you promotions and deals.
You save time not having to leave the house, wait until your order is ready, and then come home. You're busy. There's another zoom meeting you have to attend in fifteen minutes. Order lunch on-line. Delivery.com will even leave the food by your doorstep. This way, the doorbell or knocking won't get the dogs barking and interrupt your zoom meeting.
Delivery.com is easy, it's quick, it's affordable, plus, you're helping local businesses, survive in these difficult times. And restaurants need your help. Delivery.com works with local Hudson Mom & Pop (or Mom & Mom or Pop & Pop) establishments – keeping the money local.
You can also order lunchtime pizza from Half Moon pizza with Delivery.com. If you need any more convincing, watch the video below:
Order with Delivery.com today – tell them Trixie sent you!