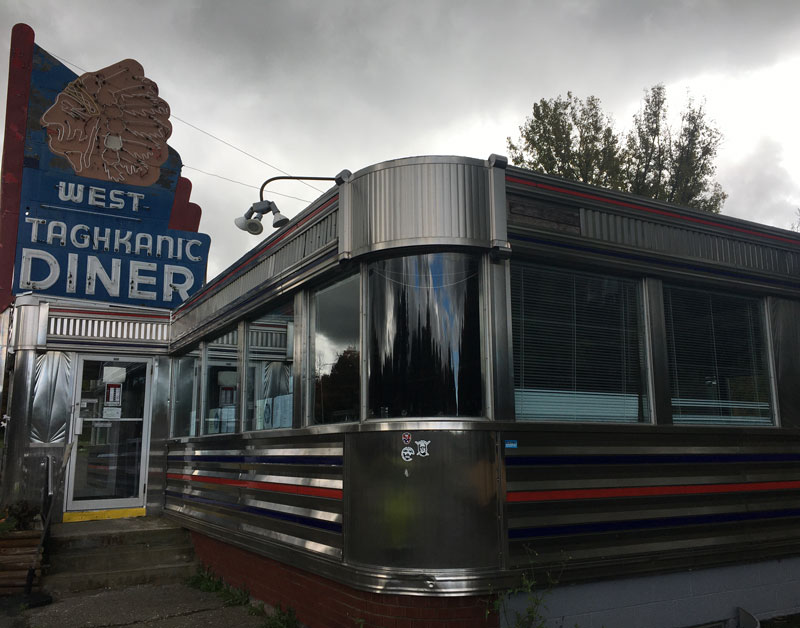 West Taghkanic Diner – Ancram, NY
Warren Street is chock full of fantastic restaurants, shops, and galleries. You could honestly spend an entire day walking up and down the street and still not see everything. But what if you've seen it all? What if you've got one more day left in your visit and you're looking for another little adventure?
The West Taghkanic Diner (WTD) is a stone's throw away from the center of Hudson. In less than a twenty minute drive, you're almost in a completely different world. Pulling into the parking lot, you're greeted by a nostalgic diner facade and a beautiful garden grown with love by Lu-Na Blooms & Herbs. You're not in the little city of Hudson anymore, that's for sure. You can order ahead of time using their website, or if you're a bit more spontaneous, you can safely place your order in person at the front door of the restaurant. However, it's definitely worth mentioning that this isn't your typical diner.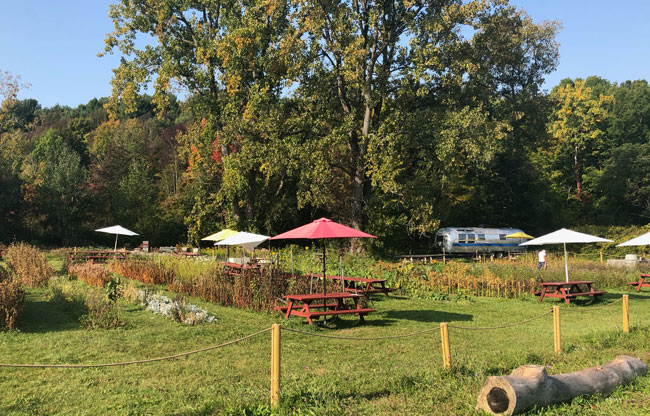 Chef Kristopher Schram brings his world class training and experience back to his hometown with a vintage, homestyle feel. One of the first things I noticed on my first visit was the big bad smoker on the edge of the garden. These guys cure and smoke all their own meats including their famous pastrami found on their Ruben sandwich and their bacon which can be found on, well, everything. Open for breakfast, lunch, and dinner, you'll need to frequent this spot to sample all their greatest hits.
On this particular day, I woke up early and I knew that pancakes were in the cards for me. I'm not a very kind judge when it comes to pancakes. In my eyes, a diner is only as good as they're short stack. WTD's Cornmeal Pancakes are a dream with crispy edges and fluffy middles. They're served lovingly with Tree Juice Maple Syrup from Arkville, NY. You also have the option to add smoked apple butter and pecans, which sounded delicious, but if you haven't guessed from my tone, I'm a bit of a pancake purist.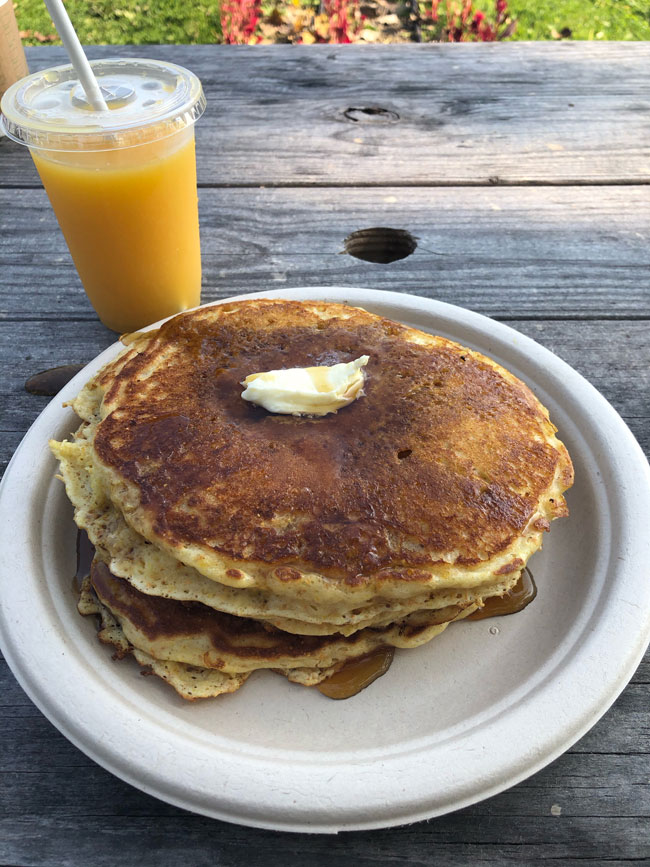 But pancakes weren't enough this morning. The Burnt End Hash was calling me as well. Two fried eggs served over a potato hash with flavorful, crispy bits of pastrami and bacon. I've never once described a breakfast hash as 'pretty,' but this plate made me eat those words. Topped with pickled red onion and chive, this is one handsome plate of potatoes.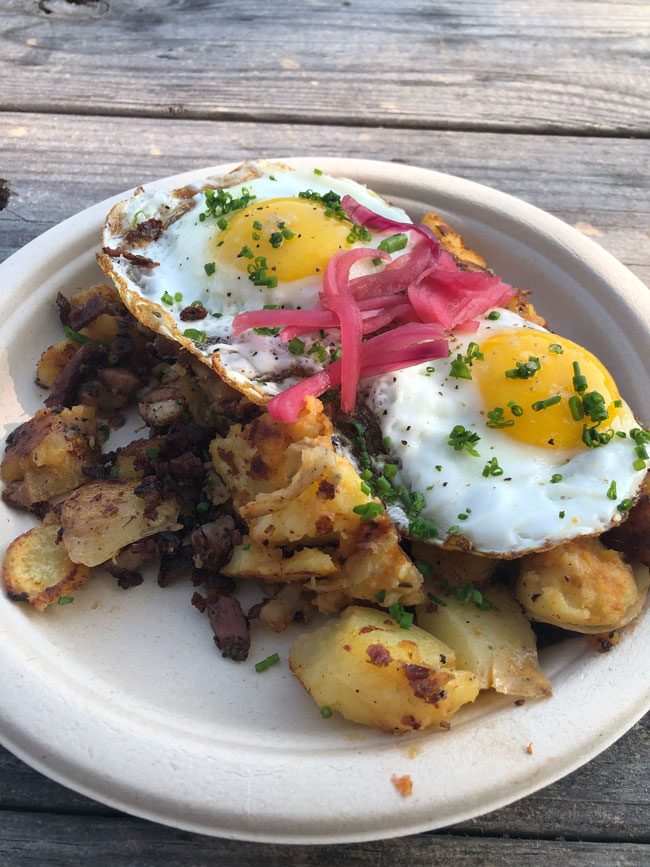 I stayed pretty tame in the beverage department this time around. Natalie's Orange Juice and a cup of Touchy Coffee (roasted in Troy, NY!) was enough for me, but I definitely don't discourage a morning trip to the adult side of the menu. Check out their breakfast cocktails when you get there. From previous experience, I can definitely recommend the Bloody Mary Ann made with mezcal, fermented chili, and a bunch of other handcrafted ingredients.
It was incredibly hard for me to write this without channeling my inner Moira Rose. This place is so incredibly special, there really is no way to explain it without sounding dramatic. My advice? Just go! They're open Friday-Monday, 9am-4pm and again at 5pm-8pm. Tell 'em Trixie sent ya!
For more photos, menus, and links to the West Taghkanic Diner, CLICK HERE.