Window on Hudson – 43 South Third Hudson
Some of you may remember the Ritter's grocery and deli on South Third, however now the space is Window On Hudson, an artist studio space featuring a local artist each month. From September 9 through October 5, you can view the the work of artist and printmaker Nikolette Bellocchio in the exhibit, (an) accidental summoning.
Originally from Huntington, Long Island, Nicoklette Bellocchio is currently at SUNY New Paltz and has been print-making for about two and a half years.
"I really like Hudson," says Bellocchio, "coming here over the Rip Van Winkle bridge is lovely."
While print-making, Bellocchio writes poetry and prose, some of which you can see in the print. "My work is emotionally-driven".
On Monday, September 14, there was a reception in the space with other local artists present.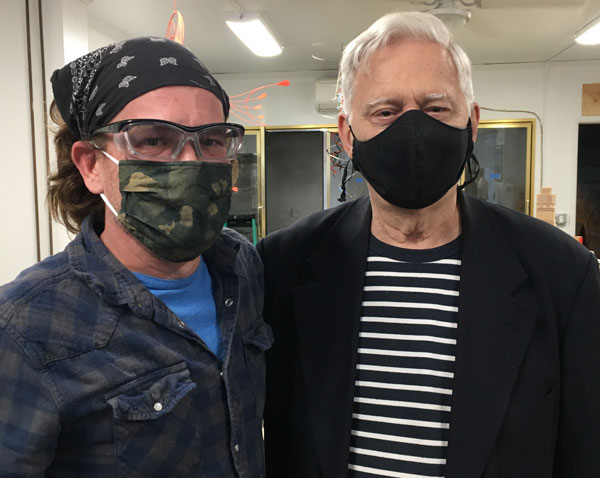 Rumble of trucks pass the artist space, reminding us that we are on the truck route.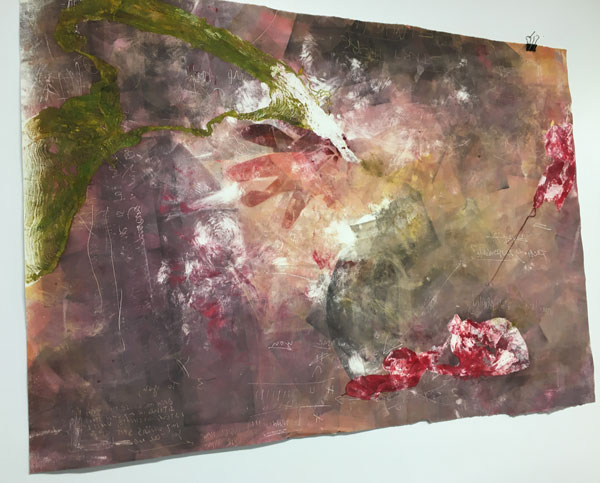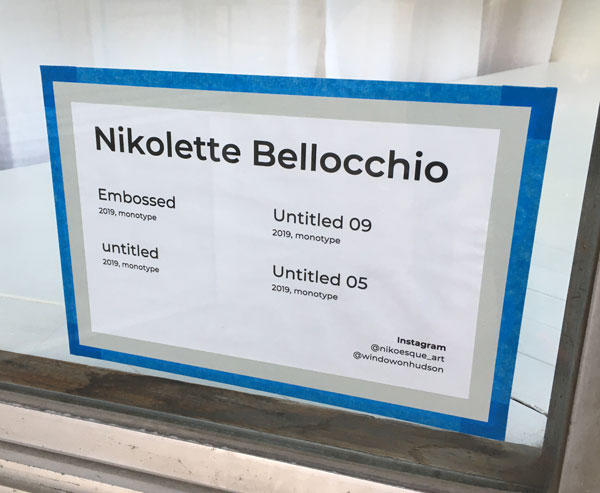 For more information on Nikolette Bellocchio, please visit the Window on Hudson website here.