Some of you walk right by it, not knowing. Get off the Amtrak, up the hill towards Warren Street, never venturing back down the hill until the time to catch the train again.
Well, stop doing that.
There's so much down that hill! Maybe you're missing the kayak launch with Hudson Paddles or Waterfront Wednesdays at Riverfront Park, or, the Warehouse!
It's a meandering warehouse – filled with dozens of different vendor booths – and you should not pass it by! You have to walk over the train tracks, behind Basilica, you'll see the signs.
The following post is pictures from all over the space. You'll have to go yourself to find the items and their rightful vendor. I do not remember which booth they're in or where you can find them. Get lost in the warehouse. Perfect for a rainy afternoon – or any afternoon!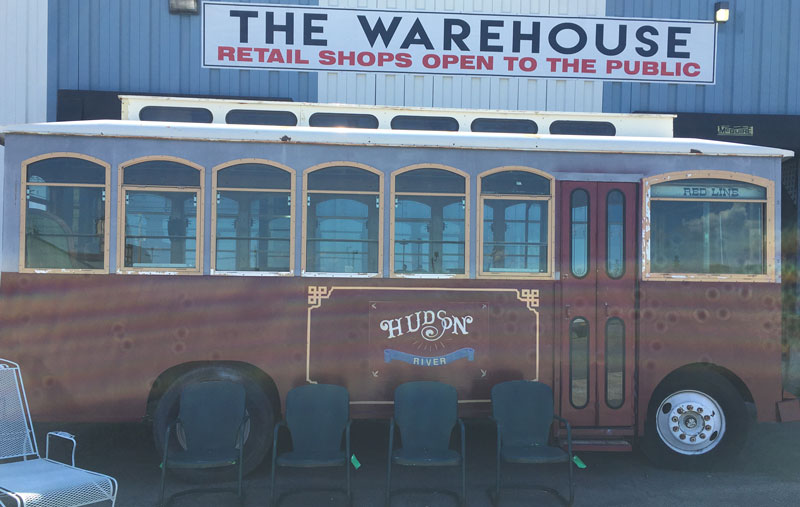 Years ago, I heard someone define Hudson as a town where people just move stuff from one person's house to another.