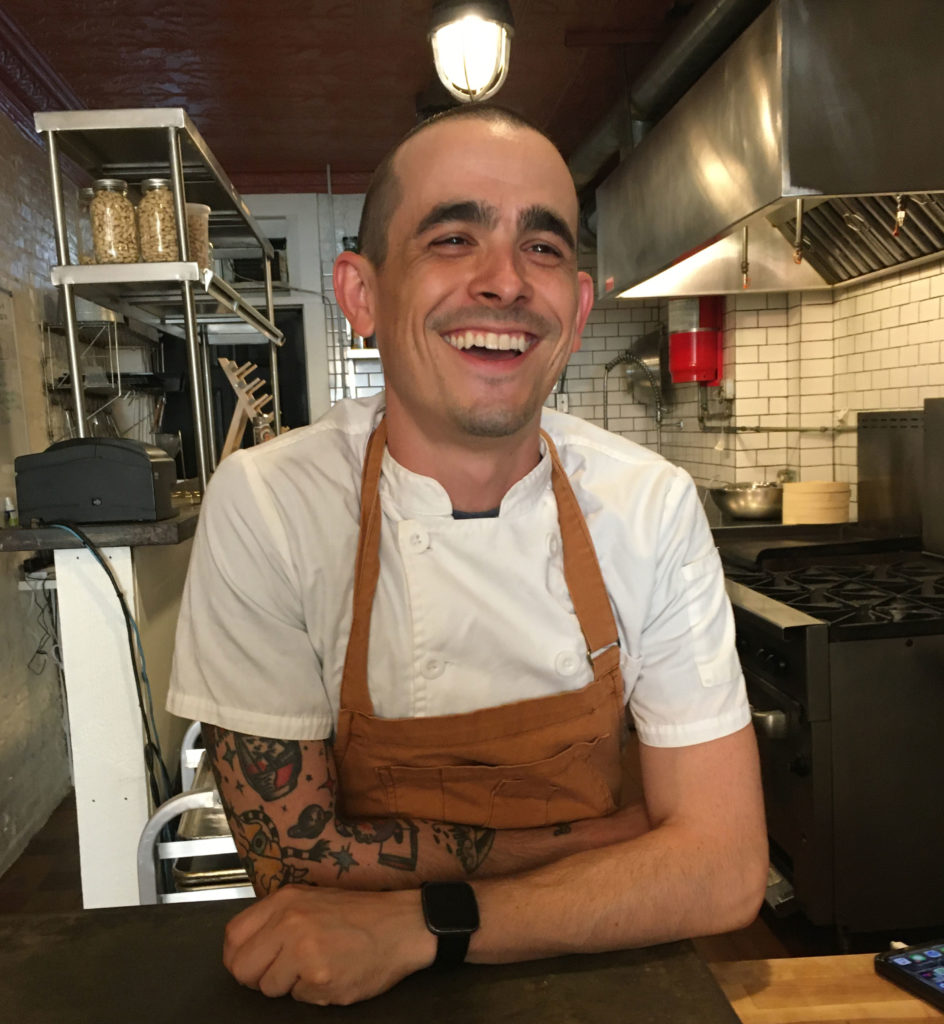 Owner and Chef, Dan Bagnall
Dan's years of work in NYC's restaurant and food industry gave him the experience to know how to make it happen here in Hudson.
Simple message. Simple video. Watch below.
In Hudson, as doors close, others open. This Friday, July 31, Hudson will see a soft-opening of Sonder, a new natural food and wine bar at 610 Warren Street – former home of Food Studio, and a sometimes fish taco restaurant. Sonder will be open Tuesdays – Saturdays, 3-10pm.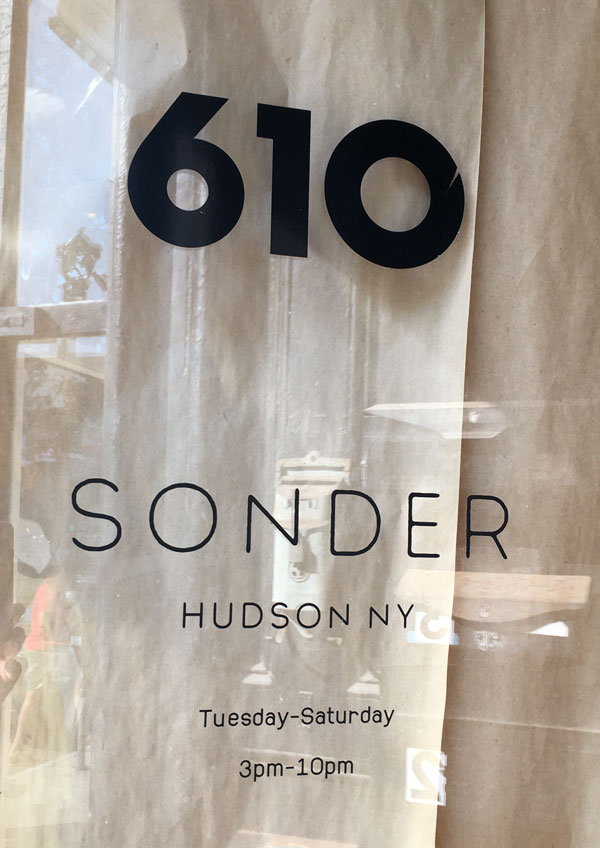 SONDER, the word itself, is the realization that the people around you, the random passers-by, are living a life as vivid and complex as your own.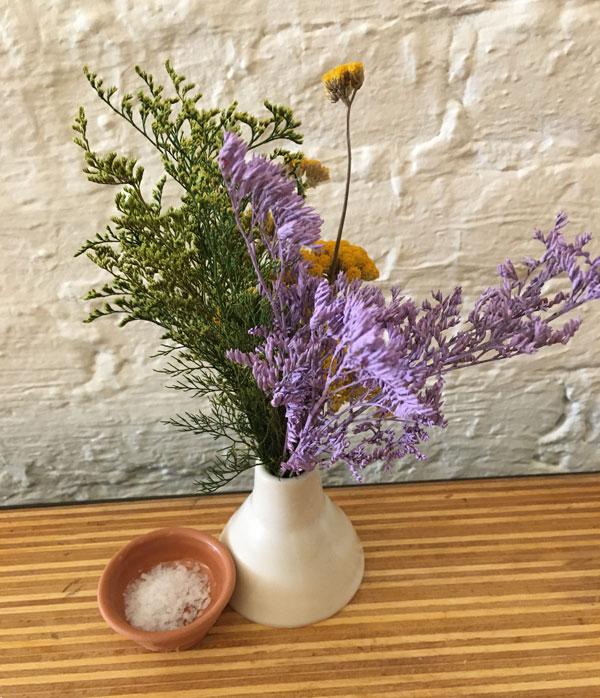 The simple, minimal, and natural decor of the bar, Sonder, give the space a meditative and thoughtful environment. It's a quiet atmosphere. You can talk to a friend, either inside or out. There will be four sidewalk tables.
The food is plant-based and super local-centric. Ninety-five percent of the food will be from within a three state radius.
Even the plates are local! They are made by Dan's friend from LA Ceramics in Kingston, NY.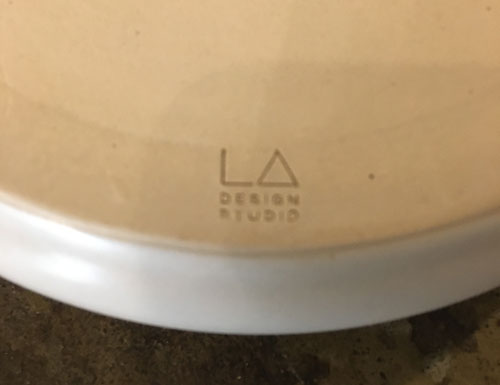 Sonder will offer wine ($9/glass of rosé), a simple food menu and a guest chef on Sundays once/month.
Saunter on down to Sonder, and spread some love!
It's the Hudson way!