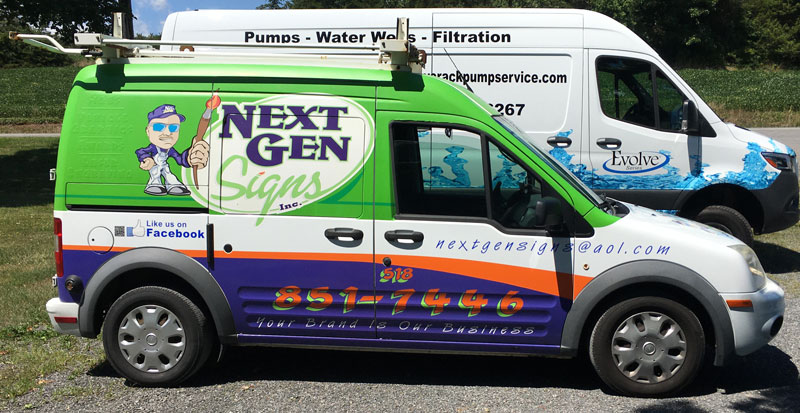 I do not know of any other place in Columbia County that can produce the oval-shaped, Trixie's List, window decals. They are done on-site with a turn around time of just a few days. After years of organizing Pride parades, you learn quickly who can produce stickers, large magnets for the side of a car, or even lawn signs.
Next Gen Signs is located on 9H in Ghent, a little north of the intersection of 66 and 9H.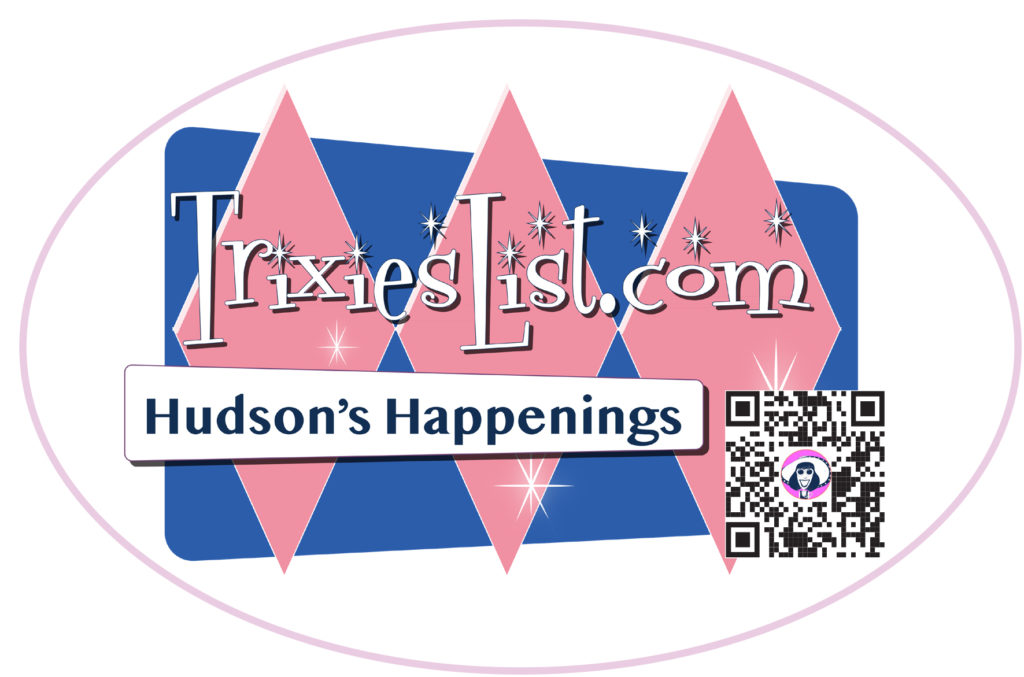 Next Gen Signs is pivoting in our "new normal" world – and making the products we now need! Initially, Next Gen made and donated Face Shields to Columbia Memorial Health care workers on the front lines of the pandemic. Now, Next Gen offers a selection of socially-distant floor stickers and banners.
The floor stickers will stick to concrete.
One product that is keeping them busy is plastic, free-standing "sneeze guards". Uniquely made and sized for each business, these plastic barriers are used at banks, court offices, and stores around town.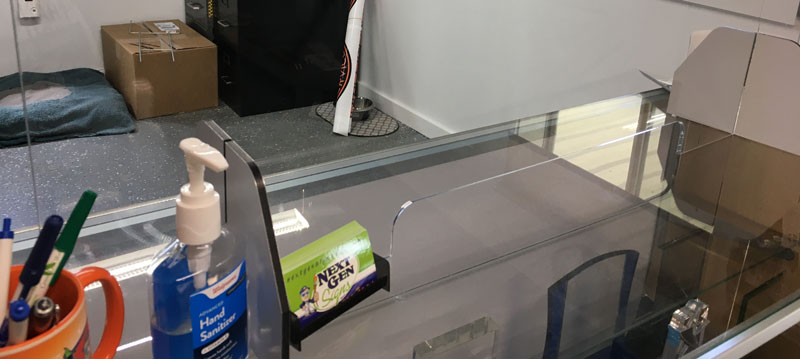 Since they are free-standing, "you don't have to drill holes into a 100-year-old oak courtroom desk", says proprietor, Tom Moore.
The sneeze guards are made to fit the business. Sometimes the slit in the base is big enough for a pizza box or maybe a slit in the middle for hands, while you get your nails done.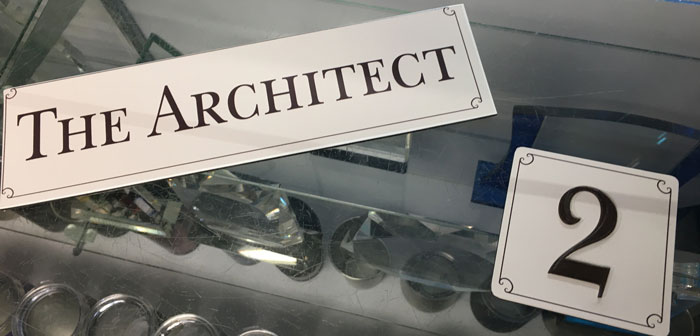 The number "2" is a slightly raised plastic.
Next Gen's newest addition is a UV Printer, making it possible to print on almost any surface. The UV light melts a plastic film onto a surface while printing. They can produce signs on any surface, in any font, style, etc. The UV Printer can also produce lawn signs, in small quantities – you no longer have to send the order out of town, in bulk.
Next Gen is a small, local business that changed for the times. For more information, contact them here.