Savona's Trattoria & Bar - Hudson
Address:
136 Warren Street
Hudson
NY
12534
United States





Authentic Italian Cuisine The Way Nonna Used to Make
Savona's is open six days/week - closed on Sunday.
Great bar - outdoor seating available.
Excellent prix fixe lunch specials - salad/entree/dessert.
Last week, I went to Savona's. Evenings can be busy, so I decided to try lunch. My Trixie Tip is to go for the prix fixe lunch special - three courses for about $22 - salad/entree/dessert - with garlic bread - you'll find the menu in that link. Amazing!
Here's the problem - I went to Savona's with a WASP. As a 100% Italian-American, I should have known better and taken another paisan. The server came to our table and asked my WASPy friend if she wanted shredded Parmesan cheese. She said, "No". The server was about to walk away when I stopped her and asked for Parmesan for myself - "WAIT!"
My WASP friend looked at me and said, "But, there's already cheese on it!"
I turned to the server and said, "I don't know her. She just happened to join me today. I met her outside."
After the server left, I turned to her and said, "What, are you crazy!?! You don't turn down shredded cheese!"
"But, there's already cheese on it!"
"STOP SAYING THAT! That doesn't matter! If we were on an episode of the Sopranos right now, and there was a table of bachagaloops at an Italian restaurant, and YOU turned down the grated Parmesan, there would be an exchange of glances, and then they'd KNOW you were the mole! They wouldn't even have to check if you were wearing a wire! Your character wouldn't make it to the next scene. What is wrong with you?"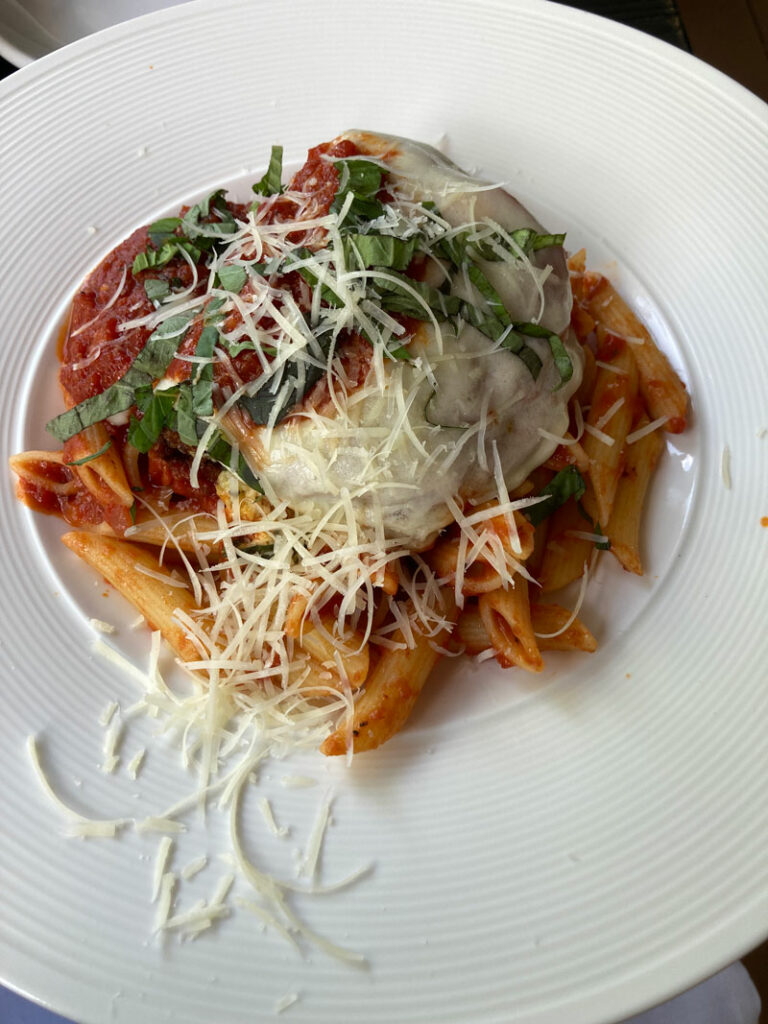 Eggplant Rollatini Lunch Special WITH shredded cheese. Thank you!
---