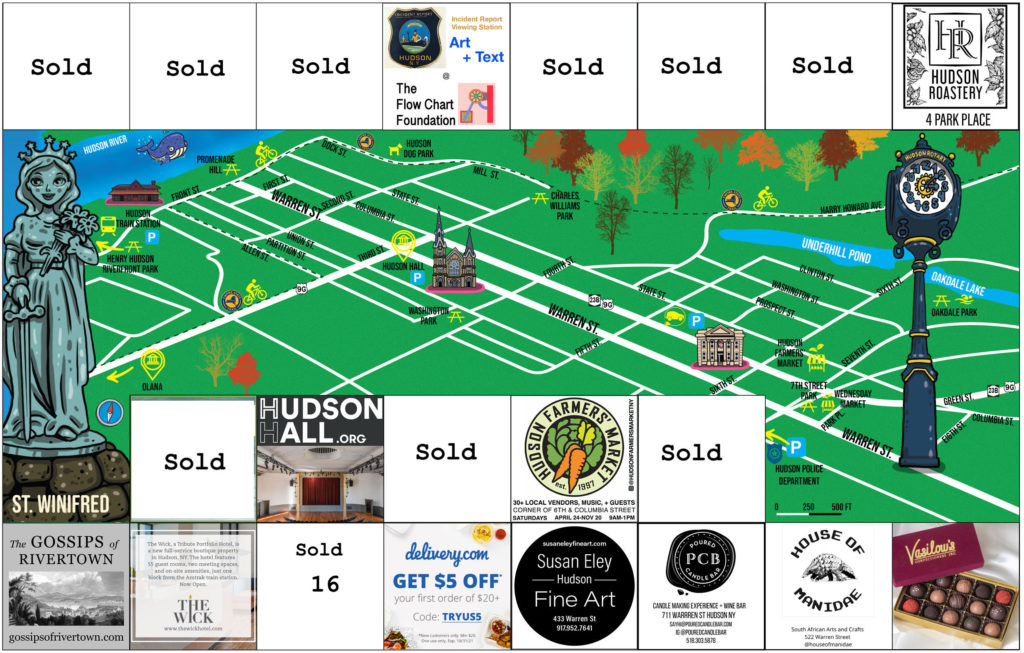 This is the full, unfolded "Inside Panel" of the map – 11×17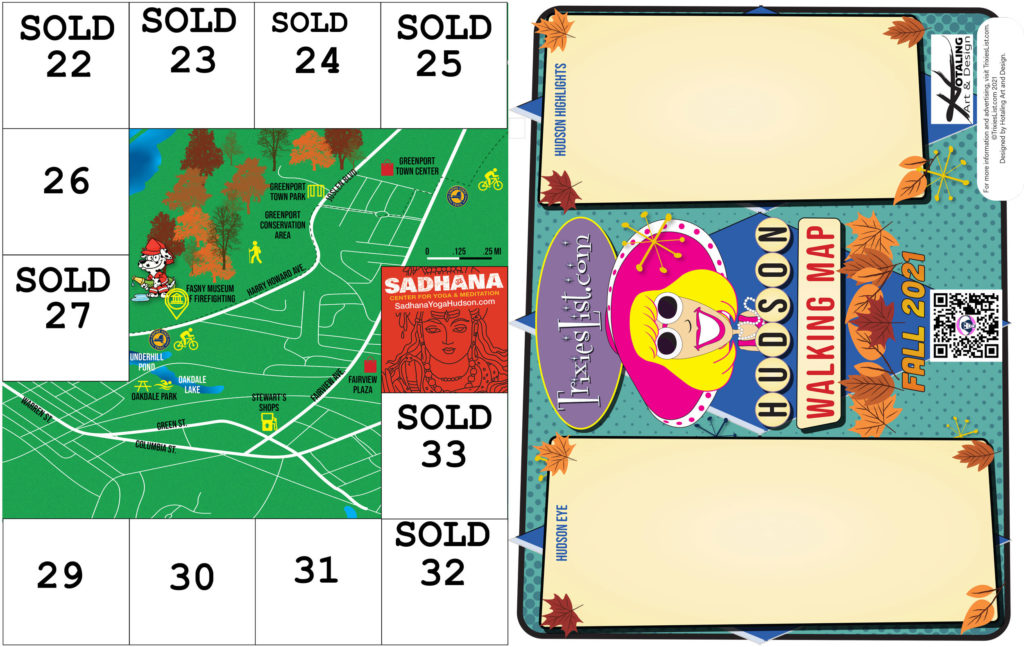 "Outside – Panel" This is the front/back of the map.
It folds into a tri-fold brochure
Adspace Only $100!
Deadline for all artwork Monday, July 26th

Bright, full-color, fold-out map, 11″x 17″
5,000 will be printed and distributed throughout Hudson's businesses and lodging rooms this fall – Sept/Oct/Nov – drop off mid-late August.
Square – 2 inches x 2 inches – $100
Includes streets, points of interest, parks, surrounding areas, and the bike trail!
Buy an ad and your business will get a placement marker on the map linked with your ad. (These markers are not (yet) shown on the map images above).
Fold it up and put it in your gender-neutral satchel.
First come (PAID), first serve – based on payment received. Ads are selling fast. Deadline is Monday July 26th for all ads and payments. Don't wait. Ya snooze, ya looze….
As of Wed, July 21st, this form is closed.
Thank you for advertising!
Fall Map scheduled to be distributed prior to Labor Day.
The NEXT Map, the Winter Map, is scheduled to be distributed prior to Thanksgiving/Winter Walk weekends. Check back for ad sales beginning of October. Join the Newsletter to get the latest updates.
Three maps/year distributed:
Before Memorial Day
Before Labor Day
Before Thanksgiving / Winter Walk